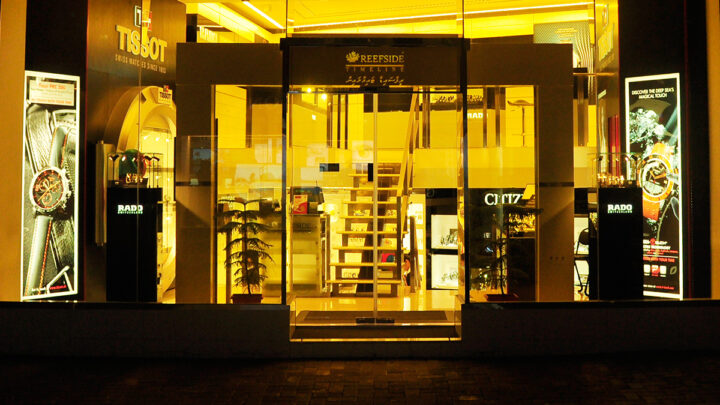 Reefside: Innovating Lifestyles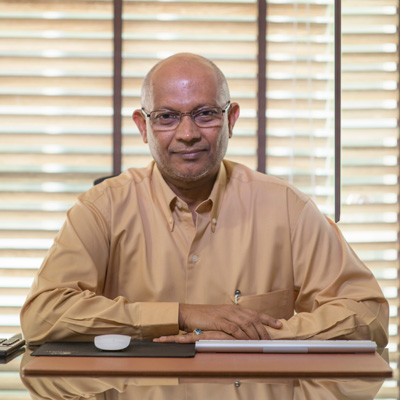 Reefside was established in 1976 when Mr. Hassan Zahir, son of a prominent Maldivian business man Mr. Ibrahim Gasim (Kalhuhokko Kudadhon Maniku), opened Shop No.18; a souvenir shop, on Chandhanee Magu, Male'. In 1980, with a shift to the present premises, Shop No.18 became Reefside Co. Pvt Ltd.
With merchandise such as branded diving watches and electronics, the event signified much more than a name change. Reefside became the go-to-agent for quality products and equally measured services.
As technology seems to have a world of its own, it continues to evolve every now and then. And with this came the growing demands from the resort industry for Audio-Visual Integration, Information Technology solutions as well as air-conditioning and cooling solutions.
AVIS Tech
A dedicated team of professionals and technology enthusiasts have joined together to provide unique and high quality sound solutions.
AVIS-Tech's services start from the initial stage of a project. These services include design solutions, technical assistance, installation, and commissioning and supplying of products as the project progresses. Additionally, our services do not conclude once the project is completed. AVIS also provides after-sales maintenance services.
AVIS-Tech is partnered with well trusted brands such as Sony, Bose, Australian Monitor, and JK Screens.
Innovation Inc
As a part of our diversification program, Reefside moved into providing IT solutions and thus Innovation Inc. was born.
We provide supervision and support to a variety of servers including Microsoft based and Linux based servers. Innovation Inc. also provides IPTV solutions utilizing Otrum and Hi-box systems.
In the majority of our projects so far, we have worked with a variety of companies that do not have their own specialized IT staff. Utilizing our services would be like having your own IT department on call, without the added expense of having a dedicated IT team.
Eco Cool
Established in 2012, Eco Cool Pvt. Ltd. is one of the very few companies in the country that provide cold storage and room chiller solutions.
The Eco Cool shop comes with all the materials and tools needed for installing refrigeration units and air-conditioners. The wide range of products available from the shop include insulation, freon gases, PVC piping and trucking, copper pipes, tube benders, flaring tools, cleaning chemicals, and wire cables. Bluestar, Mitsubishi and LG energy saving and inverter air conditioners are also available from Eco Cool.
Save