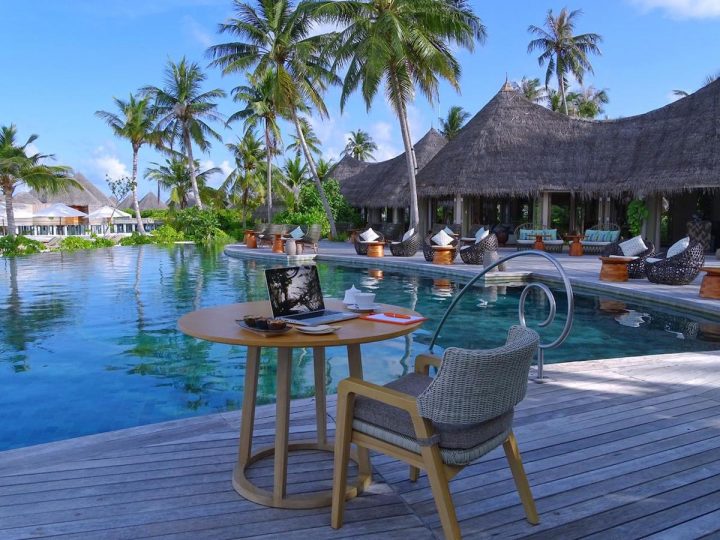 Remote work mentions have tripled in Hilton's and Accor's 2020 filings – GlobalData
Self-isolations, quarantines and national lockdowns; the COVID-19 global pandemic has changed the way we live, work and function as a society. Accounting for over two million deaths and huge economic upheavals across the globe, this health and economic crisis has now pushed companies to resort to extraordinary measures in order to maintain operations while protecting its people and the community around them. Breaking through all barriers that previously made remote work impractical or impossible, the pandemic has forced societies to embrace digitization and move towards remote work models.
According to a study done by GlobalData's filing analytics platform, remote work and related keyword mentions have tripled in Hilton and Accor Hotels filings more than any other hotel chains in the world. The Senior Business Fundamentals Analyst at GlobalData says: "According to GlobalData's Travel and Tourism Intelligence Center, luxury hotel occupancy rates in 2020 decreased to around 50% in China and 53% in the US. That said, the rates are expected to reach 2019 levels by 2023. With remote work still prevalent in 2021, Hilton's strategies – which included programs for remote workers alongside a tightening of 'safe' meeting spaces – are a step in the right direction to meet demand for online video conferencing events. Notably, Hilton's mentions around 'remote work' tripled in its 2020 filings over 2019, while discussions around these key words more than tripled in the same period for Accor."
Remote work is looking less of a trend, and rather a fundamental shift in how we do our jobs and run our companies. More and more people around the world are looking to adapt working from home even as some offices start reopening with further relaxation on regulations. People are looking to free themselves from the habitual nine to five and are exploring a more flexible and balanced way of life. As per the survey conducted by GlobalData, around 31% of the total consumers surveyed reported that they are continuing to work from home. In comparison to many of the other global hotel chains, Hilton and Accor seem to be taking the lead in embracing a more "remote-work enabled" model of operations. As the world slowly regains a sense of normalcy, stakeholders across the entire industry will need to raise the bar and unite for this effort to regenerate the industry and regain corporate travel confidence once more.
About GlobalData's Company Filing Analytics platform 
GlobalData's Company Filing Analytics platform scans filing documents and earning transcripts of companies to find crucial trends/themes and provides meaningful insights. It also provides sentiment analysis across sectors and companies by analyzing analyst and management sentiments; and generates sentiment score by tagging words (or a combination of words) in the documents as positive or negative. 
About GlobalData
4,000 of the world's largest companies, including over 70% of FTSE 100 and 60% of Fortune 100 companies, make more timely and better business decisions thanks to GlobalData's unique data, expert analysis and innovative solutions, all in one platform. GlobalData's mission is to help our clients decode the future to be more successful and innovative across a range of industries, including the healthcare, consumer, retail, financial, technology and professional services sectors.
About Hilton
Hilton (NYSE: HLT) is a leading global hospitality company with a portfolio of 18 world-class brands comprising more than 6,300 properties with nearly one million rooms, in 118 countries and territories. Dedicated to fulfilling its mission to be the world's most hospitable company, Hilton has welcomed more than 3 billion guests in its more than 100-year history, earned a top spot on the 2020 World's Best Workplaces list, and was named the 2019 Global Industry Leader on the Dow Jones Sustainability Indices.
About Accor
Accor is a world's leading augmented hospitality group offering a diverse range of unique and meaningful experiences in close to 5,100 hotels, resorts and residences across 110 countries. With a portfolio boasting a full spectrum of brands ranging from luxury to economy, Accor has been providing hospitality sovoir-faire for more than 50 years.

Main image : The Nautilus Maldives
---
Naufal Naeem, a contributing editor to Hotelier Maldives is a sales and marketing specialist with a background in hospitality and tourism operations. You can reach him at naufal@hoteliermaldives.com