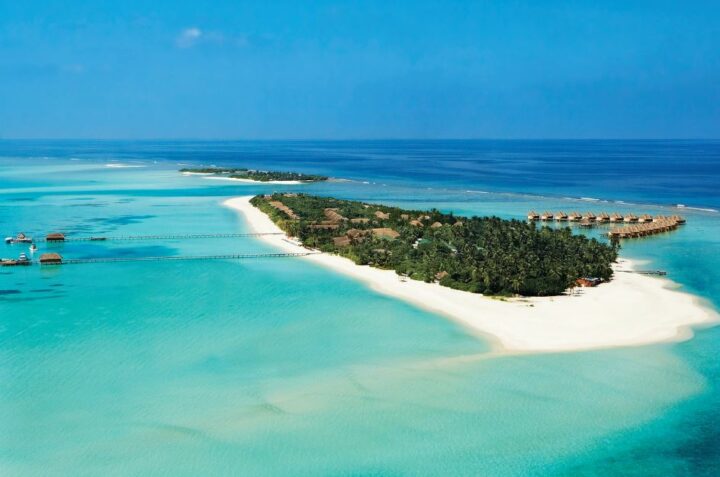 Kanuhura Maldives reimagines luxury travel, introduces new activities
Kanuhura Maldives has introduced new activities, targeting travellers who want more from their holiday than a good tan, as it reimagines luxury travel as a carefree paradise for free-spirited travellers. In keeping with its "gypset" style, the private-island resort has created over 50 activities, which is in addition to eight restaurants and bars and an active children's club.
Designed for guests who want to be free, unconventional, and in the moment; activities vary from castaway picnics on a deserted island – Kanuhura has two such islands that are exclusively for the use of its guests – to Maldivian warrior workouts, piloxing and outdoor cinema under the stars.  All have been created for the playful guest who demands both luxury and style that matches their bohemian lifestyle and modern sophistication, says Kanuhura Maldives in a statement.
According to the resort, the activities have a free-spirited appeal; every guest has their own bicycle to explore the island, while the boxing ring is set on the beach and has an inspiring lagoon view. World-travellers who want to learn how the locals used to stay fit, can sweat it out during a Maldivian warrior workout inspired by the traditions of the Maldives before the invention of gyms and air-conditioning.
In addition to a visit to the gym, tennis or squash courts, those who want to work out in the heart of Mother Nature can enjoy a full body workout by stand-up paddle boarding across the resort's lagoon or join the resident personal trainer for an early morning jog around the island.  A full range of water sports activities, fishing, snorkelling and diving are on hand for water babies, according to Kanuhura Maldives.
At Kanuhura it's not only about physical exercise, however: peaceful moments are a daily option with complimentary meditation and yoga classes led by the resident yogi and a full range of further yoga classes for all levels, adds the resort.
According to the resort, a visit to Drift is an absolute must-do, which is a café-grill on a deserted island adjoining Kanuhura reached by a five-minute boat ride. This is a true Robinson Crusoe style escape that's a million miles from the stresses of everyday life, says the resort.
Set across three islands – two deserted islands and Kanuhura itself – the celebrated resort reopened in December 2016 after an 18-month full renovation, winning recognition from Condé Nast Traveller as one of the world's top hotel renovations.  One of the largest islands in the Maldives at 1.4km in length, Kanuhura has only 80 thatched-roof villas scattered throughout its untamed tropical interior and on stilts over the requisite turquoise lagoon.
To learn more about the activities on offer at Kanuhura Maldives, please visit kanuhura.com/en/things-to-do.