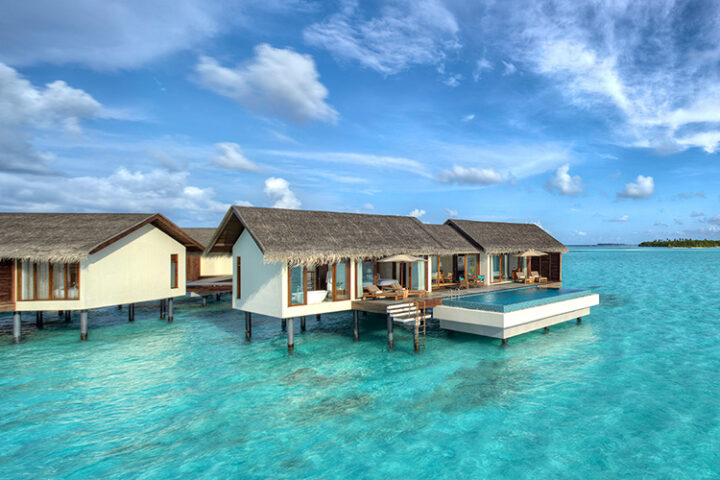 Residence by Cenizaro introduces 'Healthy Hour'; an all new wellness offering
The Residence by Cenizaro flips happy hour on its head and has introduced "healthy hour" in each of its hotels in the Maldives, Mauritius, Zanzibar and Tunis. Healthy Hour aims to boost the wellbeing of guests during their stay, allowing guests to return home energised and inspired, said The Residence in a statement.
In line with The Residences' ongoing commitment to creating memorable experiences, and in response to a globally increased demand for wellbeing and fitness, healthy hour introduces a complimentary dose of wellness for its guests, it added.
According to the company, Healthy Hour can very well be the ideal way to ensure some dedicated "me-time" each day and keep up a fitness regime whilst on holiday, where suitable activities in accordance with the location and settings of the hotels have been arranged for guests to partake in.
Tai chi and Self-Massage will ensue at the Residence Mauritius and a cycling tour at the Residence Zanzibar whilst Guests staying at the Residence Yunis And the Residence Maldives have the chance to partake in yoga sessions, it said.
Guest will be able to focus on both their emotional and physical wellbeing through a range of activities, all offered on a complimentary basis, for one hour each day. Healthy Hour will also include fresh juices and smoothies made from locally sourced fruit and vegetable, it added.
The Residence Maldives will centre its regime with yoga at the end of a jetty, overlooking the calm waters of the lagoon and rainbow coral reefs making it the perfect spot for a class to kick start or end your day with. Guests can revive their senses and relax their mind while being fully immersed in the serene beauty overlooking the Indian Ocean.
According to the resort, The Residence Maldives will be offering complimentary yoga classes at both sunrise and sunset followed by a healthy juice after each session.