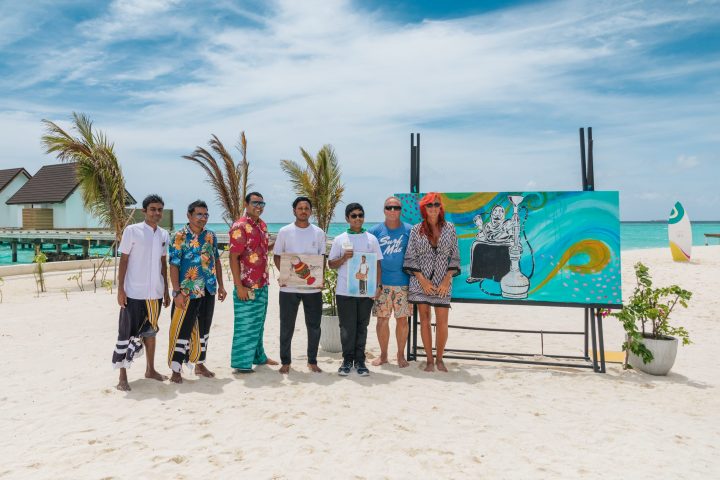 Resort News Weekly Roundup
Fushifaru Maldives Hosts "Kulafihin Dhivehi Raajje" Art Competition
Fushifaru Maldives hosted its much-anticipated art competition, "Kulafihin Dhivehi Raajje" on 9th October 2021 to celebrate World Tourism Day. This was an endeavour from the resort to nurture and empower local talents and to revive and preserve the rich inimitable Dhivehi culture.
Eight participants from four different schools of Lhaviyani Atoll – Ifthithaah School, Lhaviyani Atoll School, Hinnavaru School and Olhuvelifushi School- partook in this competition.
The event was inaugurated by Mr. Ahmed Siaar, general manager, Fushifaru Maldives. The participants were joined by talented local artist, Mrs. Maisha Yoosuf; a graphic designer by profession and an illustrator at heart popularly known as 'Gulsampa', who magnificently showcased her artistry talents during the competition.
After being analysed by the resort's guest judges, based on precision; attention to detail; creativity and originality; use of colour and overall appearance, the winners were presented with a prize of a complimentary stay at Fushifaru Maldives along with a 42" Smart Television. The selected artworks will also be used for promotional activities of Fushifaru Maldives in the future.
Reethi Faru Resort Recognised for its Sustainability Initiatives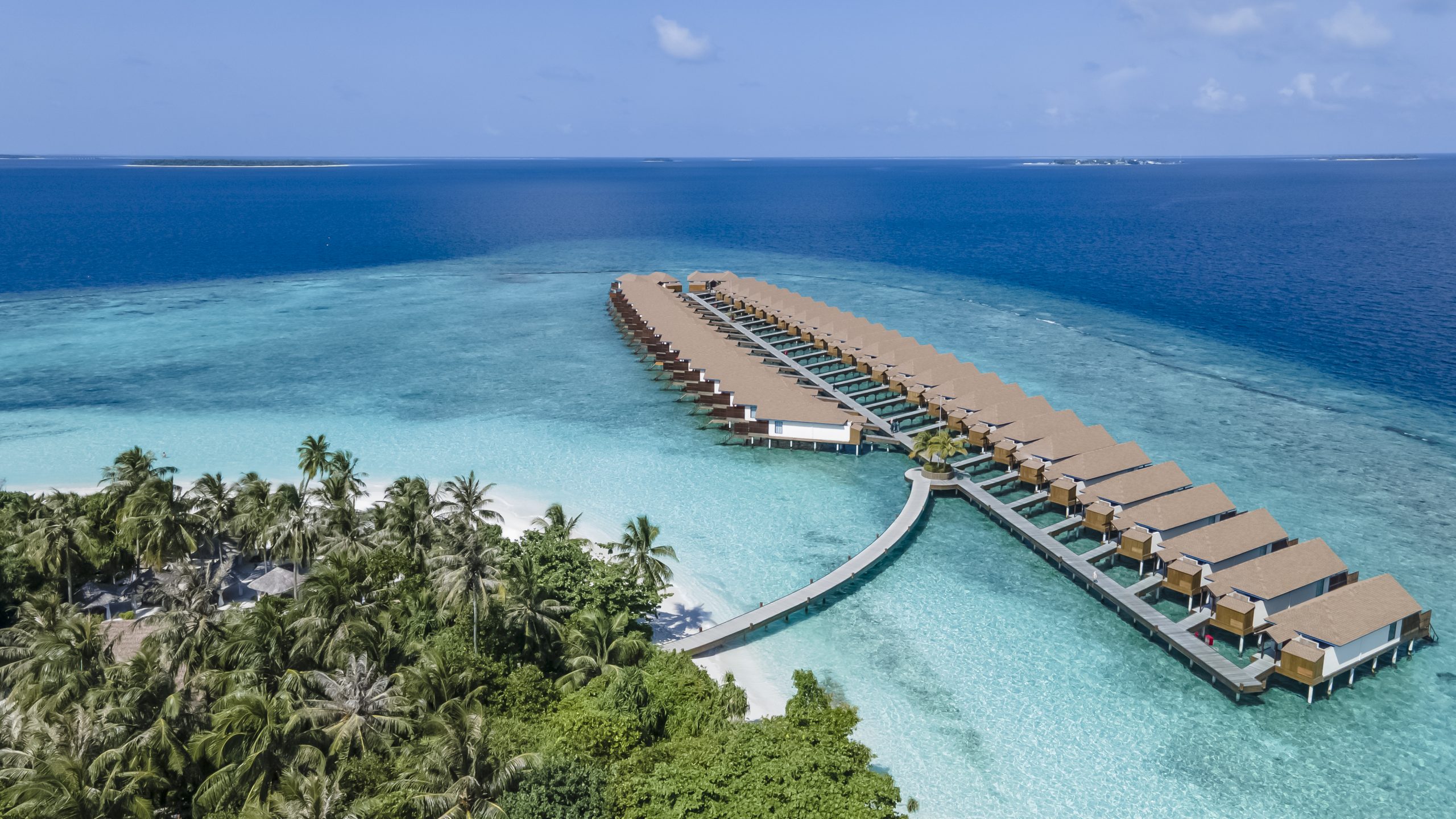 Reethi Faru Resort has been titled the Indian Ocean Continental Winner in the 'Luxury Eco/Green Hotel' category at the 2021 World Luxury Hotel Awards.
The World Luxury Hotel Awards is a globally recognised organisation that celebrates luxury hotels and resorts for their world-class facilities and service excellence provided to their patrons. This year marks the fourth consecutive year that Reethi Faru Resort is being awarded at the Awards.
Reethi Faru Resort is renowned for its sustainable efforts taken during its core foundation and every day since. As one of the first few resorts to have a biogas digester, Reethi Faru Resort has reduced its carbon emission footprint by converting all food waste into biogas used within the staff kitchen, thereby creating zero food wastage on the island.
Gearing up to celebrate its fourth anniversary since opening its doors to the world, the resort actively encourages energy conservation which is one of the cornerstones of its efforts. With over 4,000 photovoltaic panels installed on the roofs of their staff accommodation, the resort's current solar plant can produce around one megawatt of energy, one of the largest in the Maldives.
Dusit Thani Maldives Opens Sustainable Chef's Garden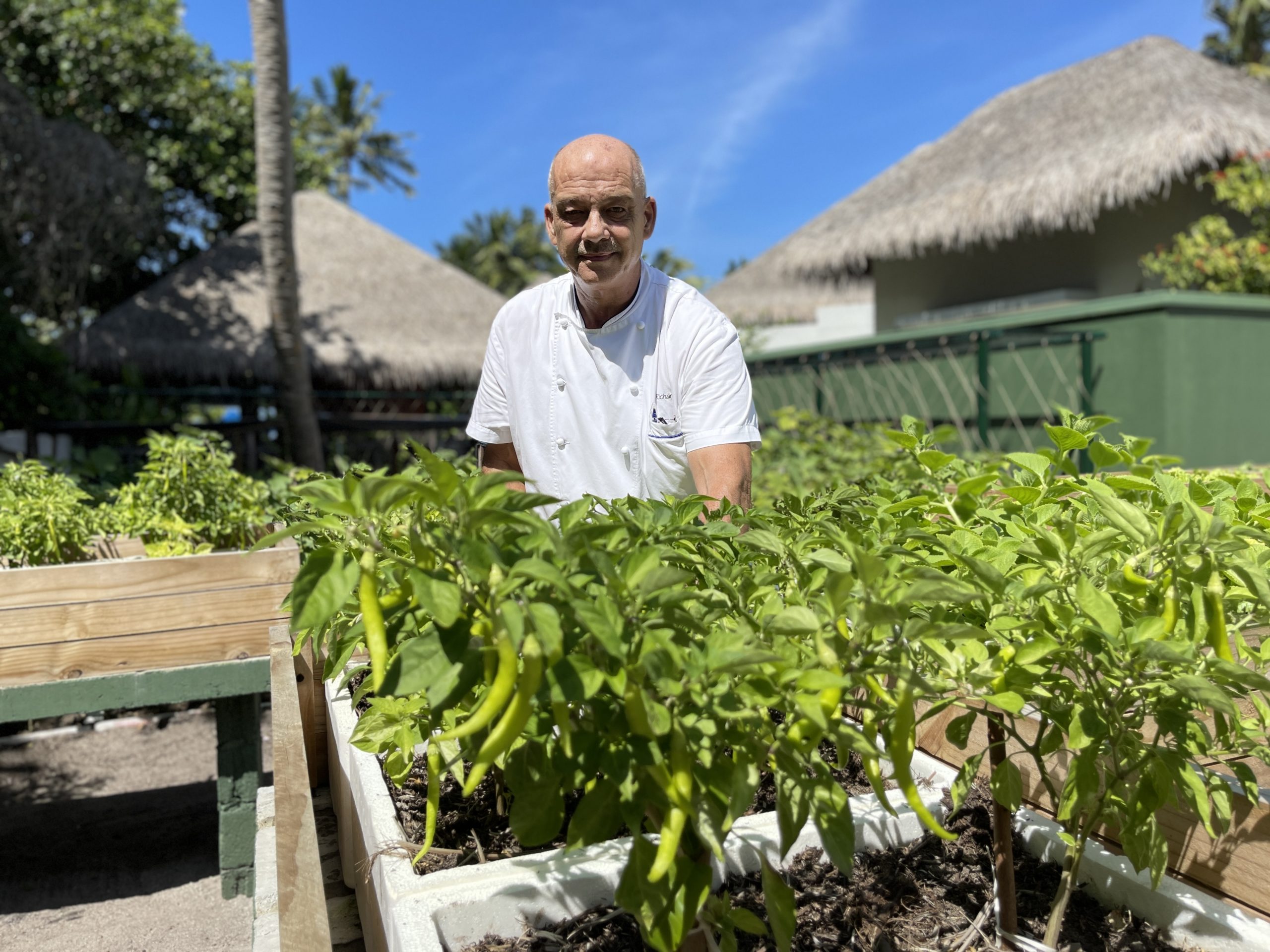 Dusit Thani Maldives has further committed to its CSR and sustainable pledges by opening a carefully constructed Chef's Garden, where a bounty of fresh ingredients will be grown for the resort's award-winning restaurants.
Designed and built by gardener Mr Ramesh Khadka alongside Executive Chef Richard Thompson, the raised-bed construction was selected for its many advantages over a ground based garden, including the need for approximately 50 per cent less soil.
The beds are built from Styrofoam boxes, which retain moisture and enable gardeners to reduce watering by up to 60 per cent. The elevated height of the beds prevents local trees from inserting feeler shoots and hijacking nutrients from the budding produce, the variety of which can be expanded with a quick turnaround after each harvest.
The garden ensures Chef Thompson will have direct access to nutritious fresh ingredients such as tomatoes, corn, peppers, Chinese cabbage, aubergine, pak choi and cucumber; a plethora of herbs like rosemary, Greek oregano, coriander and mint; and flavourful additions including Thai chillies, local chillies and lemongrass, which will take a starring role in the Royal Thai cuisine at Benjarong restaurant.
Besides the garden, a high production hydroponics system features 218 cups for growing leafy vegetables and requires only 500 litres of water every eight weeks. Chef Thompson was inspired to work with the engineering team to build the beds and even craft the hydroponic cups.
Grand Park Kodhipparu Wins Three Awards at the World Luxury Awards 2021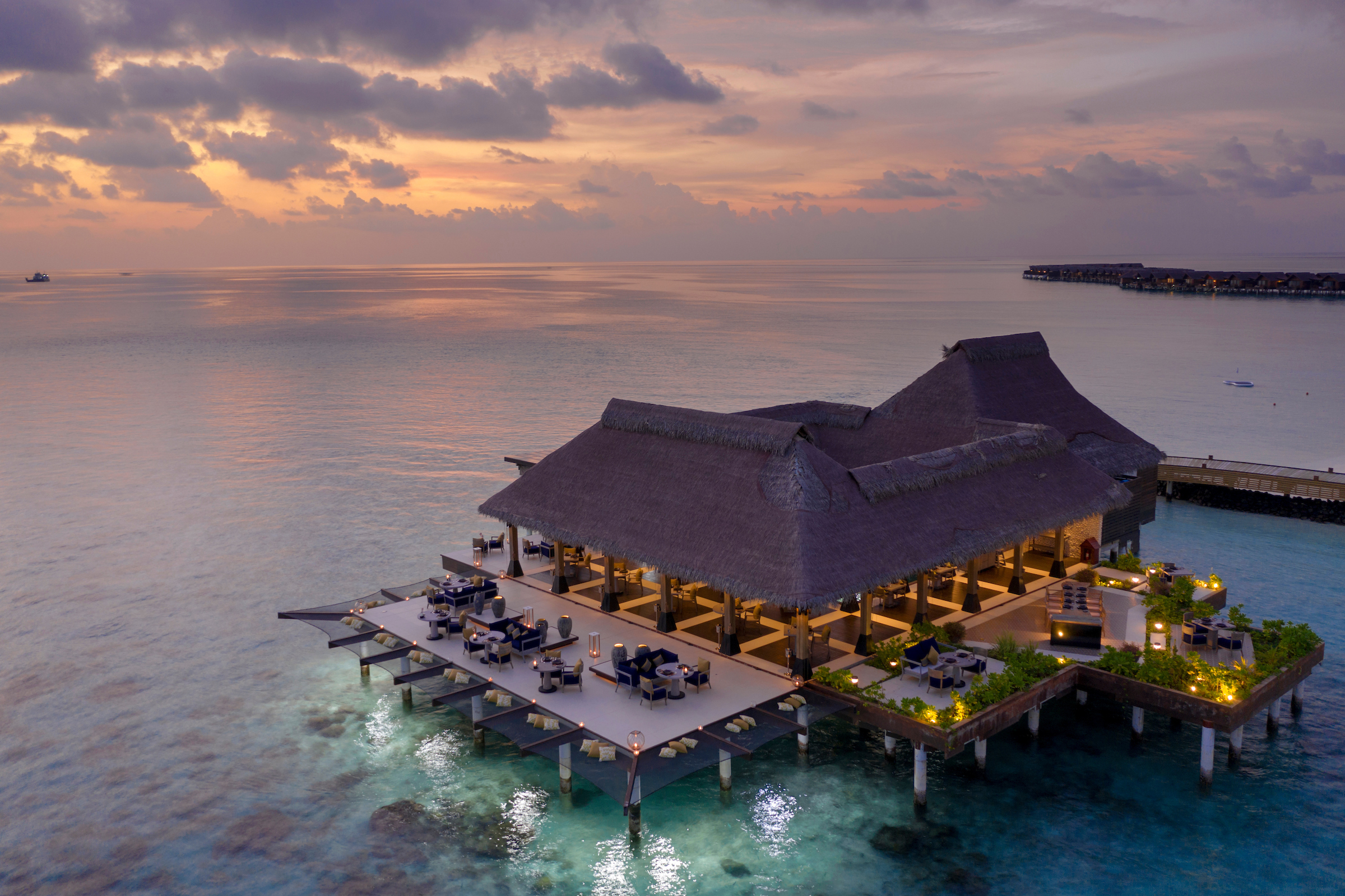 Grand Park Kodhipparu, Maldives, has grabbed three awards at the World Luxury Awards 2021: Luxury Beach Resort – Continent Winner for Grand Park Kodhipparu, Maldives; Luxury Island Resort Spa – Continent Winner for The Spa at Grand Park Kodhipparu, Maldives and Luxury Resort Restaurant – Regional Winner for Firedoor Restaurant.
"It is a proud moment for us to be once again recognised by this prestigious award. We thrive on creating the best experience possible for our guests when staying at the resort and enjoying our F&B offerings and Spa. We look forward to creating a more innovative approach to ensure our guests experience the best of what the Maldives and our resort can offer," said Raffaele Solferino, general manager.
Featured Image: Fushifaru Maldives