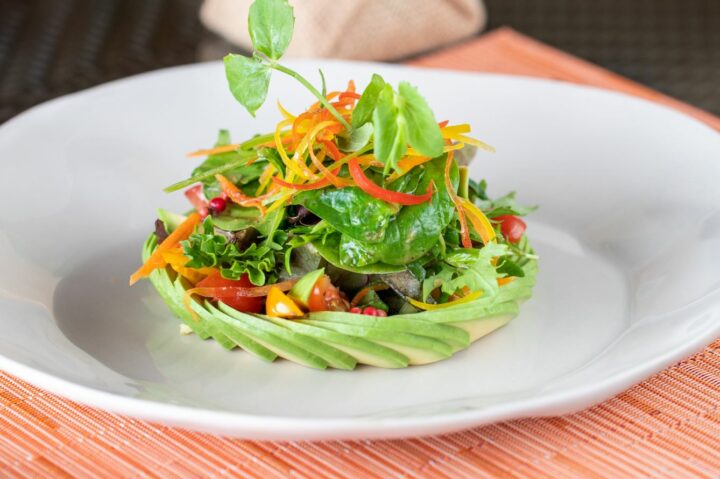 Resort News Weekly Roundup
Huvafen Fushi unveils RAW: Revitalising Addictive Wellness, an all-new wellness restaurant
Huvafen Fushi has unveiled RAW: Revitalising Addictive Wellness – a new wellness restaurant which will awaken guests' senses with pure, unrefined cuisines. Hovering over an ethereal realm of water, above the world's first underwater spa, PEARL, the innovative dining venue captivates with unadulterated fresh flavours.
According to Huvafen Fushi, at RAW, guests can embark on an internal cleanse with nourishing morsels to restore inner balance and bring natural healing. At RAW, salads, detox juices and other natural fare are "stripped to their elemental essence," according to the resort.
RAW's curated menu features a range of nutritious plant-based, protein-rich foods including the signature 'Avocado Carpaccio' with a miso orange dressing, pomegranate and mushroom salsa; as well as organic cold-pressed fresh juices and smoothies such as 'High C Vigor', blending apple juice, cucumber, spinach and wheatgrass powder; or 'Peelers Parlour' with recovery protein, coconut, pineapple, mango and Maldivian banana – but not forgetting the occasional glass of wine and fizz.
Kandima Maldives looking to curate its beach-side music scene
Kandima Maldives has hosted its very first 'Music Boss Wanted!' competition where music writers, producers, singers and DJs can submit their video content in hopes of winning an amazing US$7000 cash prize and a full-paid holiday to the new island destination.
According to Kandima Maldives, initially, music producers are asked to upload a short video of themselves singing, playing a musical instrument or DJing to Instagram or Facebook using resort's unique hashtags #KandimaMusic and #KMusicBoss, which must be completed until July 31. Following this, the Kandima Krew, will listen, rate and evaluate the applications, narrowing down the applications to a Top 10, according to the resort.
After August 7, the top 10 video submissions will be uploaded to Kandima Maldives' blog, according to the resort, which will be followed by the project winner announcement on August 21. The finalist will be required to create original eight tracks, which will be officially launched during the resort's grand launch of its new Pool Party series on 15th November. The tracks will also be played on Kandima's shuttle buses, in all the rooms upon check-in and during Kandima's promotional events nationally and internationally.
Hurawalhi to host Lhaviyani Atoll's first marine science workshop
Hurawalhi Maldives has announced that the resort's Marine Biology Centre, a Manta Trust research facility, is set to host a Marine Science Workshop. The workshop will be the first of its kind to be held in Lhaviyani Atoll.
The workshop, which will take place on July 14, invites marine biologists, dive instructors, snorkel guides and tour operators in the region (Lhaviyani Atoll) to come and meet their fellow ocean advocates and to equip themselves with the knowledge and tools to provide their guests with the most up-to-date information; what's more, the workshop will look to further instil sustainable tourism values and practices in the atoll's community, and facilitate better research collection and collaboration in the atoll.
According to Hurawalhi Maldives, the workshop will be led by Manta Trust's Project Manager and Hurawalhi's Resident Marine Biologist, Kirsty Ballard, who will educate attendees about Manta Trust's Maldivian Manta Ray Projects' most recent finding. Kirsty will be joined by representatives from Atoll Marine Centre and Olive Ridley Project who will discuss their current turtle and clownfish research projects.
Franz Alexander appointed Executive Assistant Manager at Baros Maldives
Baros Maldives has announced the appointment of Franz Alexander as the resort's new Executive Assistant Manager. Alexander brings to Baros a solid background in food and beverage, an area in which Baros excels, according to the resort.
A Swiss citizen, Franz was educated in Guatemala before studying hospitality management for six years at the Swiss Hotel School in Lucerne. During this period, he did food and beverage internships in hotels in Switzerland and a year at the Swissotel in Beijing. From 2006 he worked at Hyatt Hotels in Singapore, Kuala Lumpur and Phuket rising to Director of Food and Beverage in Abu Dhabi. His position before joining Baros was as Executive Assistant Manager at Centara Grand, Bangkok.
Franz, who speaks fluent English, German and Spanish, is looking forward to utilising his wide international knowledge of food and beverage and management to enhance the hospitality experience for guests at Baros, according to the resort.