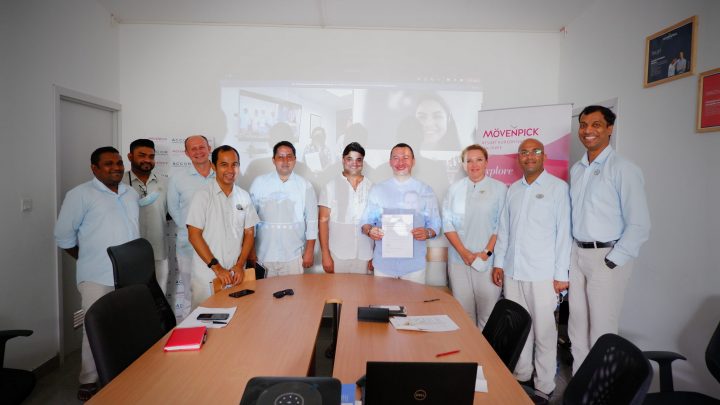 Resort News Weekly Roundup
Mӧvenpick Resort Kuredhivaru Maldives Collaborates with UNICEF Maldives 
Mövenpick Resort Kuredhivaru Maldives has signed an advocacy collaboration with the UNICEF (United Nations Child's Fund) Maldives to support its climate change programme. The resort is committed to help the organization achieve the sustainable development goals for children in the country.
The agreement signing ceremony took place virtually on 24 January 2022.  It was attended by the resort management team with General Manager Stanislaw Pajdzinski and UNICEF's representatives (Ms. Marjan Montazemi, Representative; Mr. Salathiel Nalli, Coordinator).
Mövenpick Resort Kuredhivaru Maldives has committed to:
Support through innovation including mentorship for adolescents across subjects such as employment and career facilitation either directly or via the youth centres.
Support the country's shift to a blue and green economy through provision of internship opportunities and active promotion of sustainable tourism.
Support awareness raising and Communication for Development campaign to help young people become champions on their islands through transfer of know-how and using resort premises as teaching sites to increase climate change awareness and initiatives.
Explore possibility of fundraising campaign to support the development of young people in the Maldives.
The campaign will  be carried out until January 21, 2023 and mostly in the Noonu and Gaafu Alifu Atolls.
Ms. Marjan Montazemi, Representative of UNICEF in the Maldives said, 'UNICEF recognizes the important role of the private sector as partners to tackle both climate change-related challenges as well as their role in creating skilling and employment opportunities for young people. We are delighted to have signed a new and expanded agreement with Mövenpick in continuation of our past fruitful partnership, to benefit children in the Maldives.'
"We are extremely excited to become part of this important educational and vital project in the Maldives. It is crucial to develop the country's young talent by providing them with clear guidance, mentorship, internship and career opportunities. Mövenpick Hotels & Resorts has been known for setting a new benchmark for sustainability and actively engaging in social responsibility worldwide," says Stanislaw Pajdzinski, General Manager.
Radisson Blu Launches the Resort's First Coral Nursery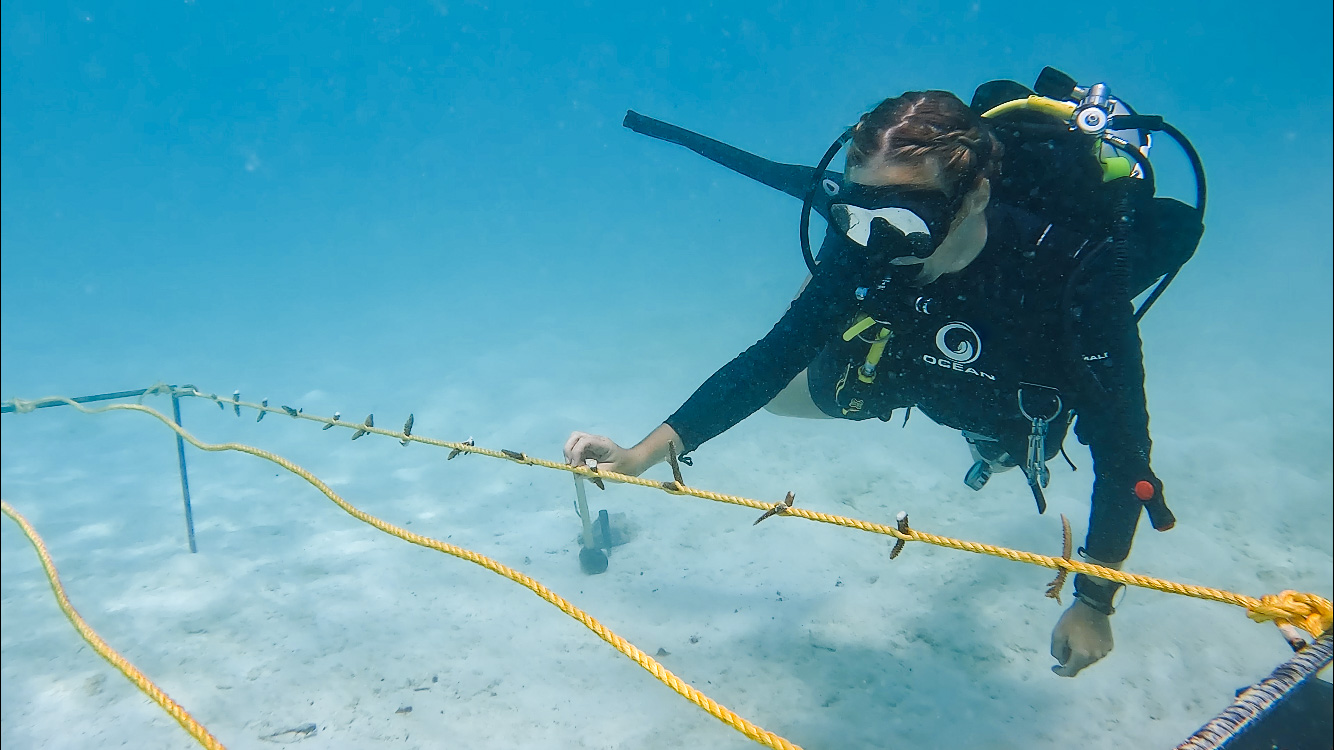 Radisson Blu Resort Maldives has built the resort's first coral nursery, together with the on-site Dive and Watersport Center, Ocean Group Maldives.
Located in the middle of the resort, just between the main restaurant and Crusoe's Island, the guests can easily see the newly-built rope nurseries when they swim or snorkel around the area.
The resort's Marine Biologist Jessica Miller says "We started the coral restoration project in order to help recover some of the surrounding reef, utilizing corals that are more resilient to environmental and anthropogenic stressors, to increase the chances of survival of our reefs." In the future, guests will be welcomed to adopt a coral line of their own and they will be receiving updates along the journey until we bring it back onto the reef.
"As a Marine Biologist, my job is to educate guests, study marine life, and help conserve the amazing marine ecosystem that the Maldives holds. I am starting from scratch in implementing various marine education and conservation projects," Jess added. She has a weekly presentation where she touches on some of the spectacular marine biodiversity that we can find in the Maldives. All the guests are invited to join this presentation accompanied with complimentary cocktails and canapés.
This joint effort is one big step among many activities which will be developed to involve the guests in cherishing and preserving the rich marine life of the Maldives. The resort will continue these efforts with the upcoming creation of a handbook and information plaques about the various type of fish and other marine animals which can be found the around the resort.
Angsana Velavaru Relaunches Funa Restaurant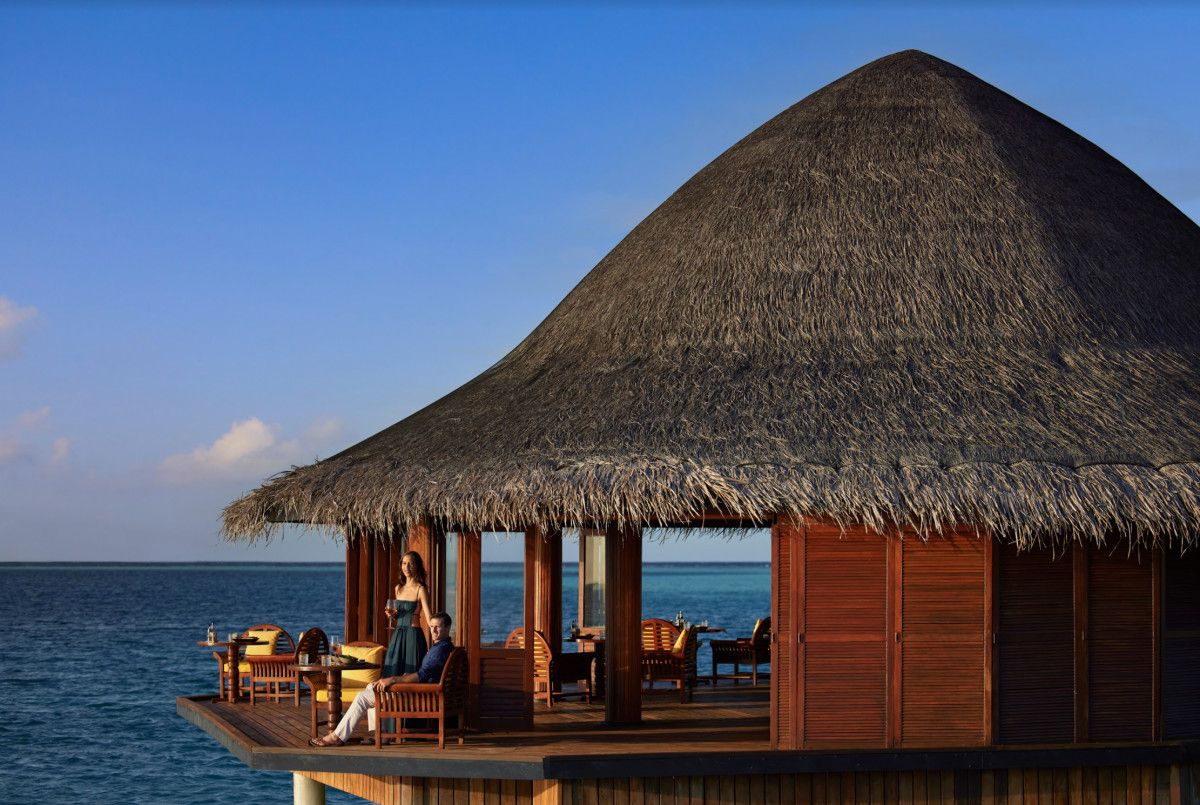 Angsana Velavaru has relaunched Funa Restaurant, one of its two overwater restaurants on the island with a revamped menu inspired by the brand's Asian Roots.
Executive Chef Prasong Thaochan created a menu consisting of classic dishes with a slightly modern twist, concise yet bursting with flavours that will take the guests on a culinary journey to Asia. The Thai, Vietnamese, and Indonesian classic street foods will remind one of the bustling night markets, quiet rice fields, and conical hats. At the same time, the Japanese and Korean Rice Bowl selection will bring one to a reverie of a street filled with cherry blossoms and historical shrines and temples.
Angsana Velavaru's All Inclusive Meal Plans offer the guests choices according to their preferences.  Among the five different meal plans, STYLE and MAX plans provide exclusive access to Funa Restaurant, which opens from eleven in the morning until ten in the evening, providing beverages all day and hearty lunches and dinners. In addition, a wide selection of wine is available to accompany the signature dishes and enhance the culinary experience.
The restaurant's capacity is limited to a maximum of sixteen persons only at a time, making it a perfect setting for romantic dinners for couples, given the exclusivity and tranquil ambiance. Yet it can also host intimate events for small corporate groups or a group of families or friends with prior reservations.
Featured Image: Mövenpick Resort Kuredhivaru Maldives