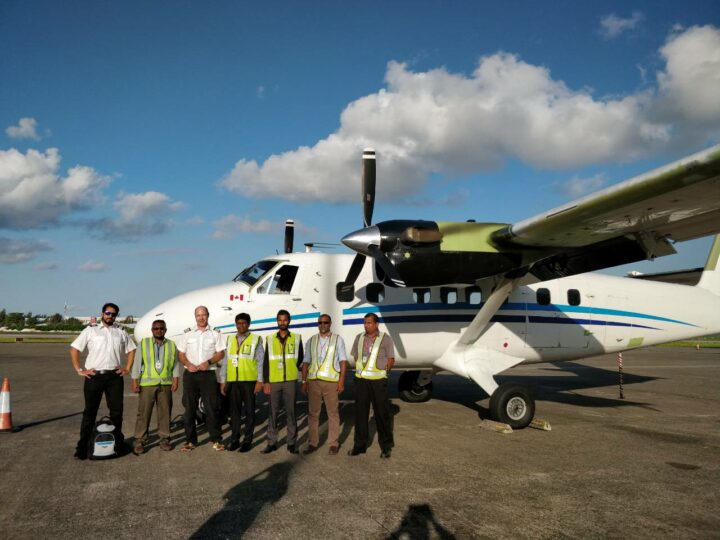 TMA seaplane fleet reaches half-century mark
Trans Maldivian Airways (TMA) has announced the latest addition to its seaplane fleet, which brings the total number of TMA aircraft to 50. The aircraft was ferried from Calgary, Canada, and reached Velana International Airport on July 4 at 1700hrs.
TMA has played a pivotal role in developing the tourism infrastructure in the Maldives and the latest addition to its fleet is in line with its commitment to serving the growing demand. In a press release announcing the welcoming of the 50th aircraft to its fleet, TMA thanked all their partners for their "invaluable contributions and everlasting support in the growth story of TMA."
Started in 1989 under the name Hummingbird Island Helicopters, the company changed its name to Trans Maldivian Airways after completing the transition to seaplanes in 1999. TMA has since remained an integral part inter-island transport and resort transfers, and with this new addition, has further strengthened its position as the world's largest seaplane operator.