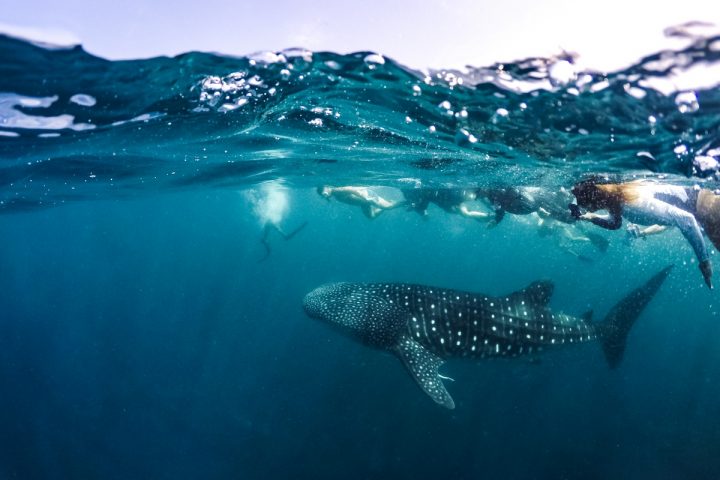 Resort News Weekly Roundup
Sustainability at LUX* South Ari Atoll
LUX* South Ari Atoll has an array of sustainable initiatives ongoing to support the global conscious travelling trend.
The property has installed one of the world's largest floating solar systems at sea, in partnership with Swimsol GmbH. Including utilised rooftops, the solar panels of the island power up to 33 per cent of the whole resort's use, powering all 193 guest villas during peak sun hours. The island cruisers are also powered by the bright Maldivian sunshine, saving more than 260,000 litres of diesel per year. Guests can track real-time solar energy production and consumption from their villas through the resort's dedicated TV channel.
Furthermore, the resort has its own water plant that has saved about 810,000 plastic bottles since its launch in December 2011. Awarded the Most Sustainable Wedding Resort in South Asia, LUX* South Ari Atoll is also proud to offer a unique Zero-Waste Wedding concept. Ensuring the co-existence of low-impact destination wedding and luxury, wedding packages are wrapped around sustainable island-chic style, with love for nature in the core.
In collaboration with its long-term partners in research and nature conservation, Whale Shark Research Programme and Olive Ridley Project, the resort organises charity auctions, updates the existing database of ocean inhabitants, and offers the Turtle and Whale Shark Adoption to its guests. Coral planting workshops and the Coral Frame Adoption programme is another exciting activity that allows travellers to contribute to the ocean's wellbeing. Not to forget every restaurant at LUX* South Ari Atoll offers a great variety of plant-based, vegetarian, vegan, and raw dishes, from organic and locally sourced ingredients.
Centara Maldives Launches "Maldives Summer Escape" Promotion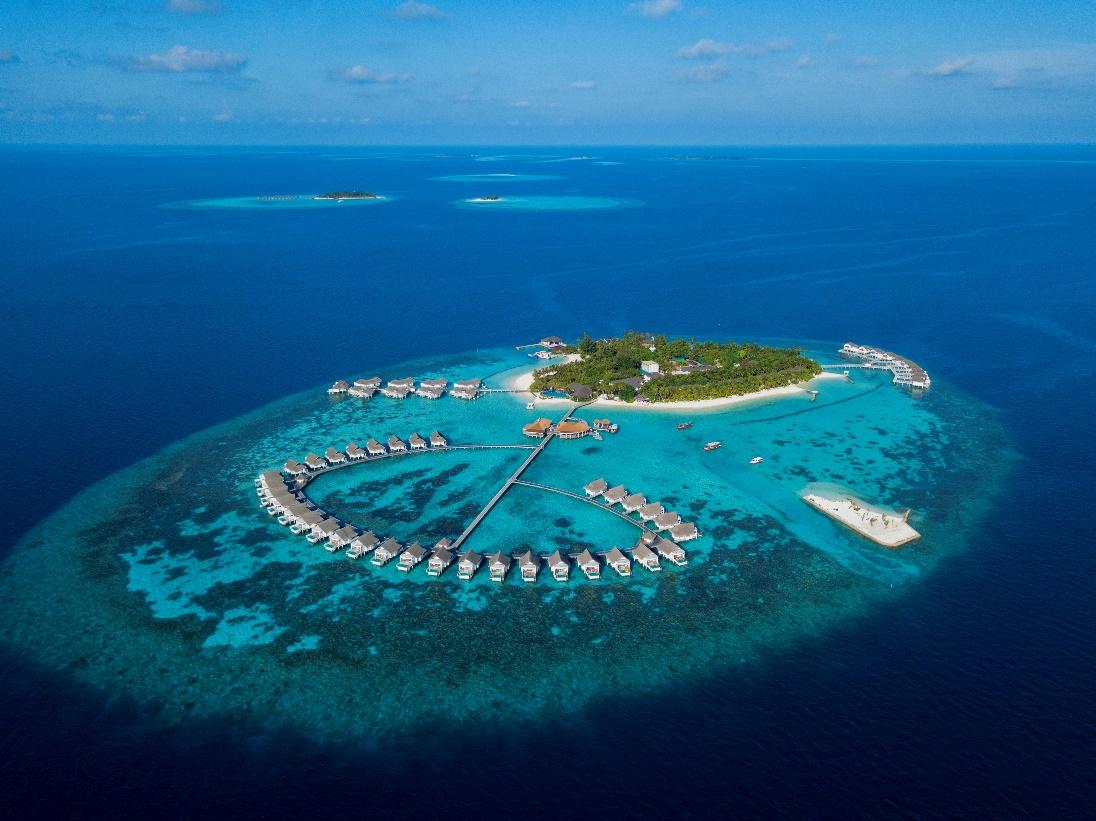 Centara Grand Island Resort & Spa and Centara Ras Fushi Resort & Spa have unveiled an exciting summer offer.
Under the "Maldives Summer Escape" promotion, guests will receive over 25 per cent discount when they book with Centara in the Maldives. Travellers who are members of CentaraThe1, the group's loyalty programme, will be rewarded with an additional 15 per cent off. Travellers who are not yet members can sign up for free in less than a minute, and immediately start enjoying benefits and earning points.
Additionally, all guests enjoy 20 per cent savings on select spa treatments, and for stays of four nights or longer, they will be treated to a floating breakfast when staying in a pool villa or an in-villa breakfast experience in a non-pool villa.
The offer is valid for bookings made between now and 31st July 2022, for stays until 20th December 2022.
Fairmont Maldives Receives British Airways Holidays Customer Excellence Award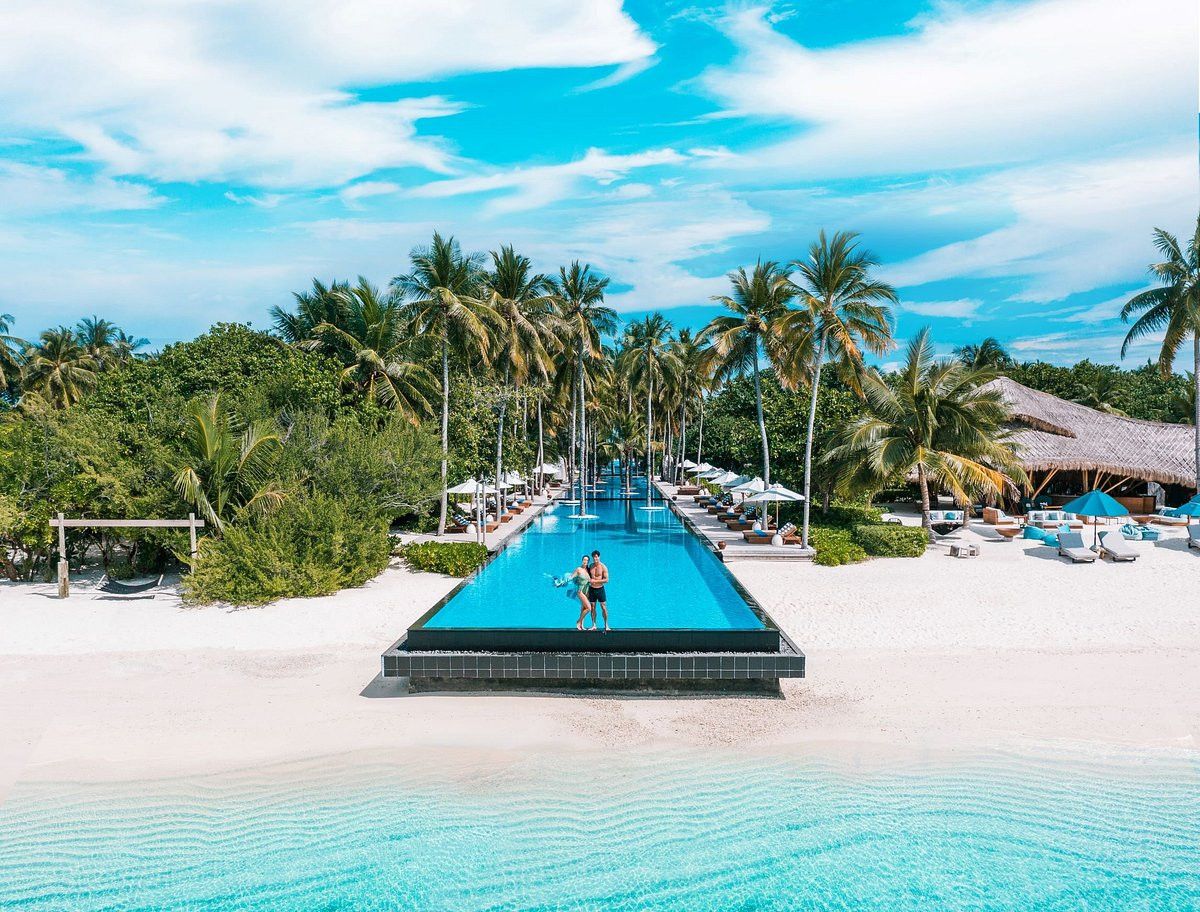 Fairmont Maldives Sirru fen Fushi has received British Airways Holidays Customer Excellence Award for 2021 with an overall score of 9.3/10.
British Airways Holidays is one of the UK's leading, largest, and most trusted tour operators, which uses customer feedback to identify top-rated hotels, as part of its commitment to providing high-quality holidays.
Claire Bentley, Managing Director at British Airways Holidays commented: "We are delighted that Fairmont Maldives Sirru Fen Fushi is one of our top-rated hotels for 2021. This award is testament to the hotel's commitment to providing an exceptional customer experience, even during one of the toughest years in the travel industry. As the world opens again, we look forward to continuing our relationship and together delivering truly memorable holidays for our customers."
Featured Image: LUX* South Ari Atoll