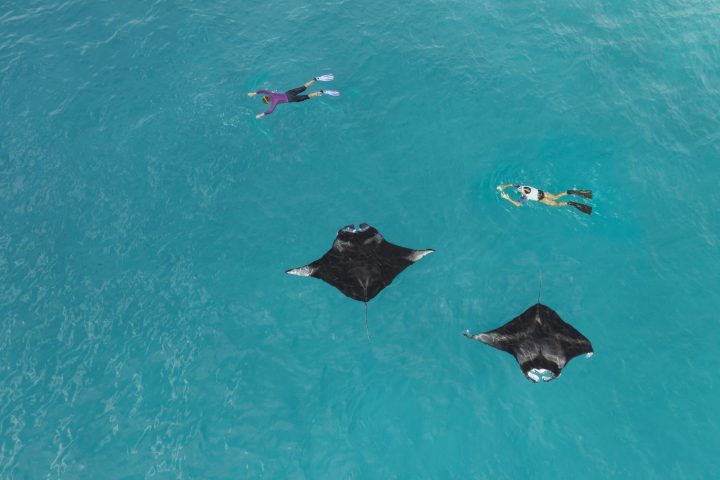 Resort News Weekly Roundup
#PlayWell with Manta Rays at The Westin Maldives Miriandhoo Resort
The Westin Maldives Miriandhoo Resort, located in Baa Atoll, the first UNESCO Biosphere Reserve in the Maldives, offers guests the chance to get up-close-and-personal with manta rays at one of the world's largest natural manta feeding destinations. Guests have the rare opportunity to snorkel with the gentle giants at the protected site of Hanifaru Bay just 18 kilometers from the resort.
With Manta season kicking off on 6 May, The Westin Maldives Miriandhoo Resort has recently launched a special package for diving enthusiasts or anyone who wants a first on-hand experience with the marine world. This exclusive #PlayWell with Manta Rays offer includes an opportunity to swim with manta rays at Hanifaru Bay, a turtle snorkel trip, as well as two scuba diving sessions one in the house reef and one in open water.
"During peak season, more than 100 Mantas can be seen feeding at the bay and one may also see Whale Sharks, especially during full moon," said the resort's resident Marine Biologist, Filipa Lopes. "Climate change can impact these gentle giants' food source – as it is predicted that the rise in sea temperature will result in decline in zooplankton populations – and a scarcity of food can affect their reproductive ecology, declining manta ray population numbers. Luckily, Maldivian Manta population is one of the best studied in the world and is considered stable ate the moment."
Grand Park Kodhipparu Celebrates Fifth Anniversary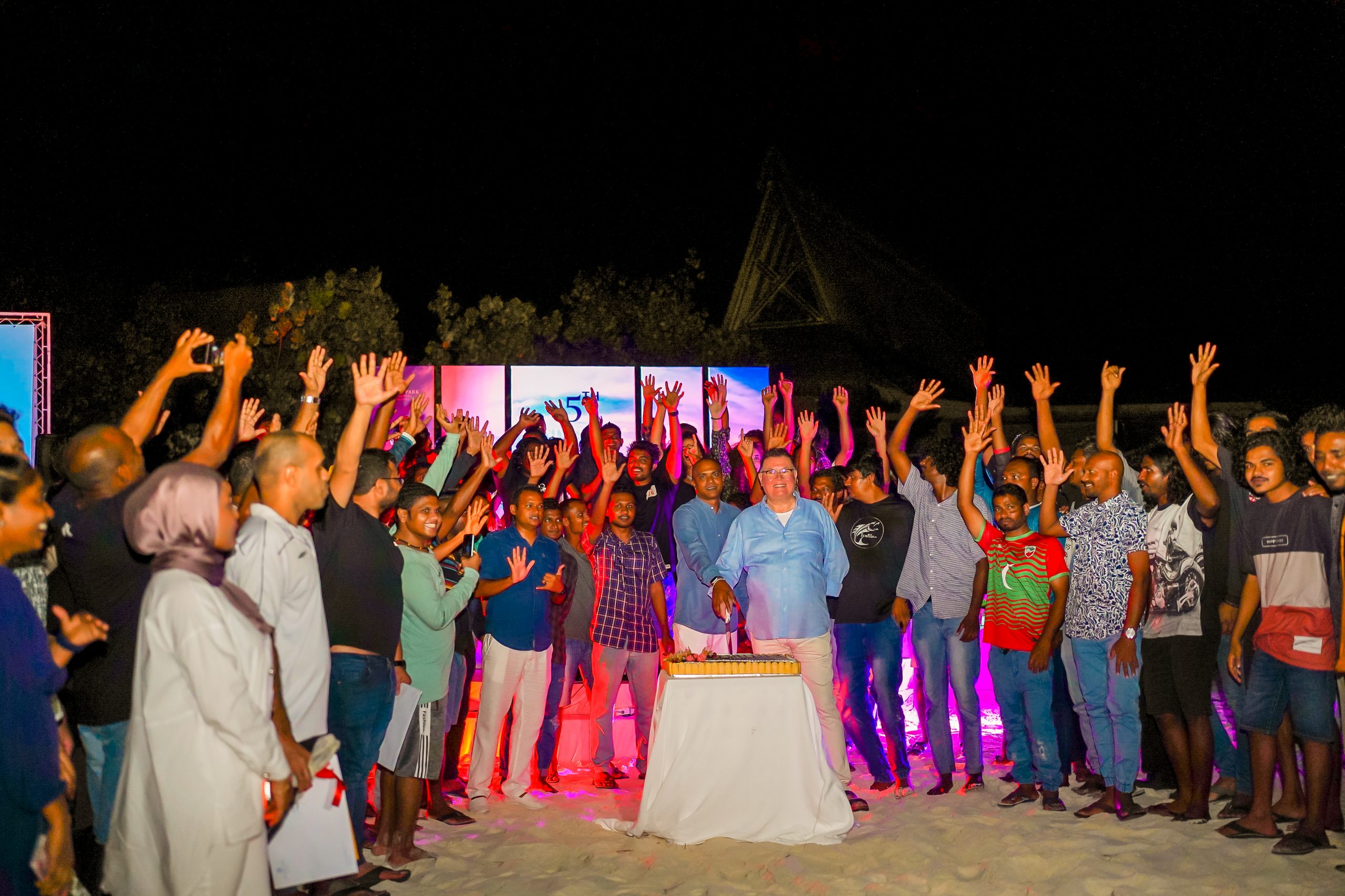 Grand Park Kodhipparu, Maldives celebrates five years since its opening in 2017.
The anniversary celebrations were dedicated to the team members. The employee of the year Mr. Jahangir Alam received a roundtrip air-ticket to Dubai along with accommodation and other benefits in appreciation of his relentless service. Mr. Alam has been a member of Grand Park Kodhipparu, Maldives' team for over three years and his promotion to Senior Bartender at the Breeze Bar, coincided gloriously with the Employee of The Year Award. The weeklong anniversary celebrations gave space for all team members to connect with each other, partake in sports tournaments, and activities. The grand finale was at Dhivehi beach where the long serving staff were recognised and all the team members were invited for a night of excitement, fun and togetherness.
General Manager Raffaele Solferino extended the sincerest gratitude on behalf of the Park Hotel Group, to all the partners worldwide and here in the Maldives especially the local authorities, partners that have extended immense support to the success of Grand Park Kodhipparu. More importantly, to the true champions – the hundreds of thousands of esteemed guests of Grand Park Kodhipparu Maldives, the resort is thankful for inspiring the team to elevate the way people experience the Maldives and its myriad of wonders through the resort.
Eid Escapes with Taj Hotels in Maldives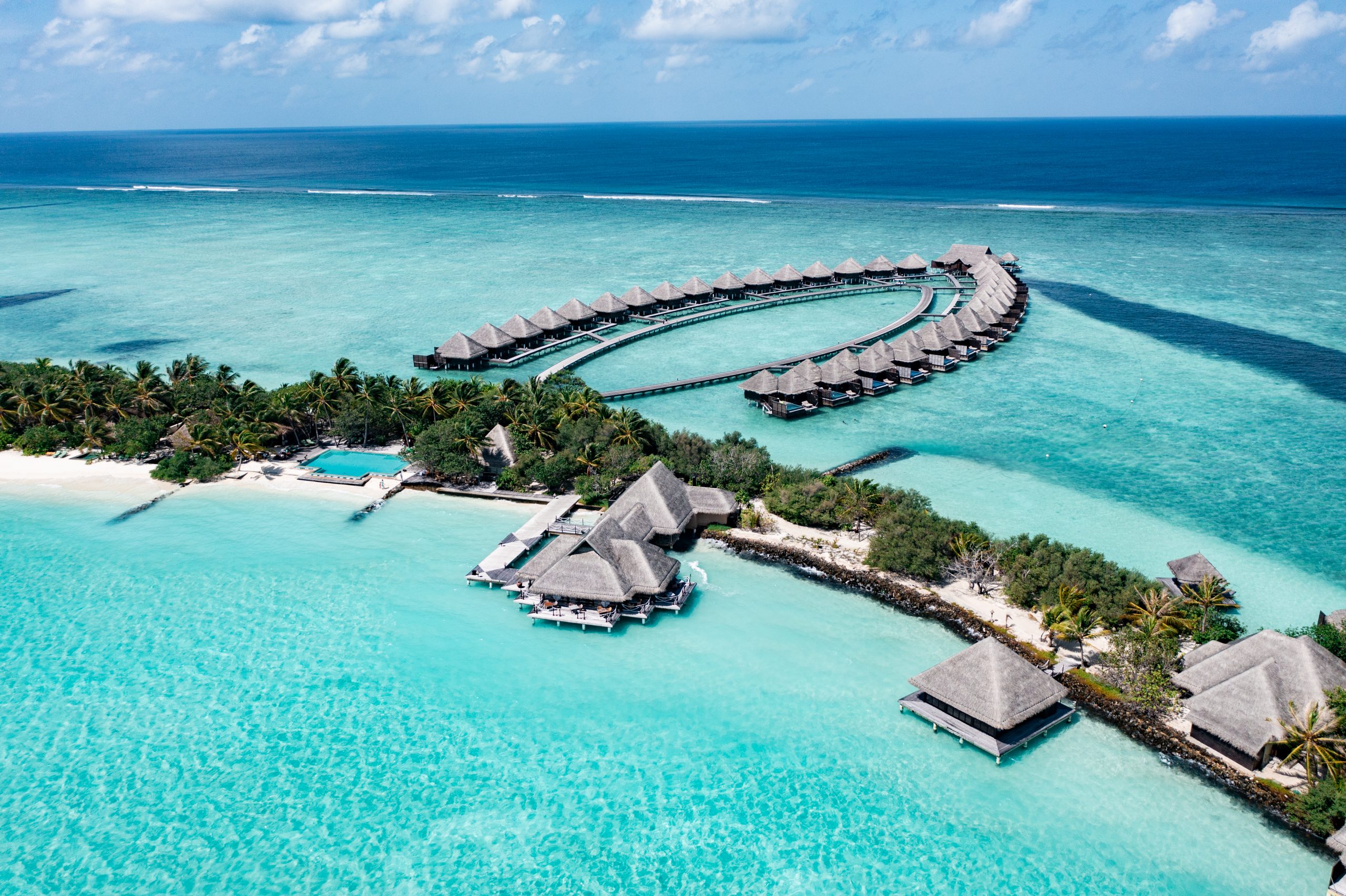 Between July 8th and 14th, Taj Exotica Resort & Spa and Taj Coral Reef Resort & Spa promise an unrivalled Eid vacation in a private haven of tranquility. Benefit from thrilling stay packages and Eid activities suitable for families and groups of friends, to enjoy quality time, indulge in luxury and wellness and entice your taste buds with gourmet halal meals.
Taj Exotica Resort & Spa launched an extensive array of Eid activities and promotions, such as Shisha Promotion at Equator Bar. Satiate your palate with the Eid Gala Dinner at Deep End, where you can savour mouth-watering Eid specialties and sweets while amusing your ears with the captivating music of the live band. Join the Family Private Beach Barbeque Fiesta and indulge in the resort's chefs' finest cuts of meat and seafood for a culinary extravaganza, while enjoying Arabic-inspired music and unlimited shisha. Pamper yourself at Jiva Spa. We have also organized some fun daily activities for children, a special Eid submarine dive, in addition to Dive Centre Eid activities like sunset fishing or a glass bottom boat family ride. Guests may also visit the resort's mosque where Eid prayers will be solemnised.
Taj Coral Reef Resort & Spa has planned family-tailored experiences for you, such as "Movie Time with Popcorn" at Cinema Rhythm Lounge and the "Dine O Wave" dreamy dinner on a Dhoni, in addition to a wide range of activities for the little ones, such as cooking and baking. Engage in Eid activities such as the Starlight Cruise, which allows you to experience the dark blue ocean under a blanket of stars with your loved ones. Dive into a wellness retreat with one of our many spa treatments, like the traditional Pehlwan Malish massage.
Lily Beach Resort & Spa Nominated for Maldives' Best All-Inclusive Resort by World Travel Awards
Lily Beach Resort & Spa has been nominated yet again for the crown of Best All-Inclusive Resort in the Maldives by World Travel Awards (WTA). Established 29 years ago, the WTA gives recognition to extraordinary resorts, as voted for by travellers.
As the pioneer of the first All-Inclusive Plan in the Maldives, Lily Beach has always been passionately committed to curating unforgettable experiences for its guests – many of whom return year after year. With a perfect mix of action-packed sporting activities and dedicated relaxation zones, including a Balinese-inspired overwater spa, there is truly something for everyone. In addition to its pristine beaches, lush vegetation, and beautiful house reef teeming with marine life, it is the people that make Lily Beach a favourite with families and couples alike. From its front of house smiles to the F&B team and the housekeeping team going above and beyond, the resort couples its worldwide reputation with a home-away-from-home ambience that leaves guests feeling like part of the Lily Beach family.
Vote here
Featured Image: The Westin Maldives Miriandhoo Resort