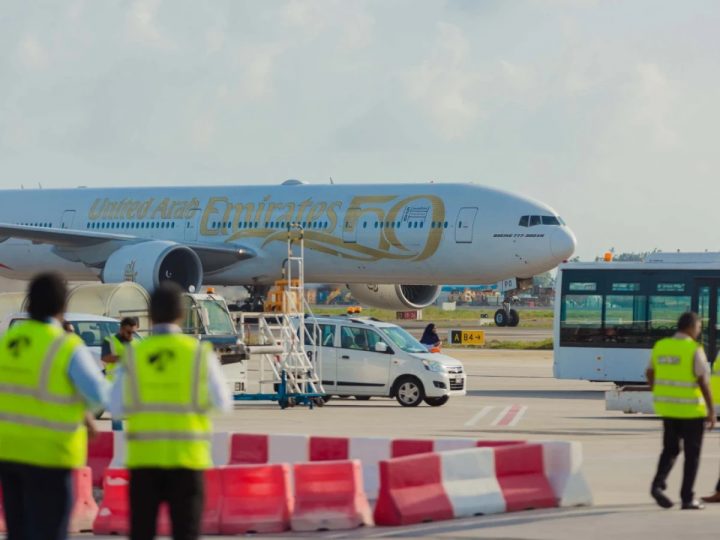 Risk allowance for MACL apron workers announced
In an announcement, President Ibrahim Mohamed Solih has revealed that employees working on the apron at Velana International Airport (VIA), managed by the Maldives Airports Company Limited (MACL), will soon receive a risk allowance. The president made this announcement during a campaign rally in Mahchangolhi, Male, Tuesday evening.
He emphasised the risks associated with apron work and assured that this allowance would be effective from October 1.
It's noteworthy that MACL had recently resumed payment of 50% of employee salaries in USD, a practice suspended in 2020 due to the COVID-19 pandemic.
Additionally, a subsidiary company has been established to oversee the responsibilities of air traffic controllers, marking their separation from MACL's direct control. President Solih also mentioned impending changes in the salary structure for air traffic controllers, addressing their concerns within the next month.
This announcement follows the president's recent commitment to reviewing the salary structure for aviation professionals, indicating a series of positive developments for airport employees in the Maldives.