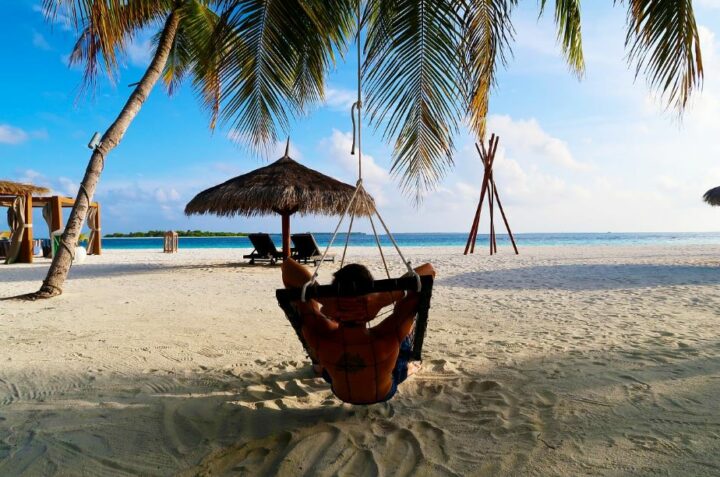 Russian visitors to the Maldives increase by 33 percent by the end of 2017
The number of Russian tourists travelling to the Maldives by the end of 2017 was 33 percent higher than the arrival figures recorded for 2016, according to data published by the Ministry of Tourism. By the end of 2017, the number of Russian tourists who visited the Maldives increased up to 61, 931 in numbers. The value of the Russian Ruble is stable and firming up, and with Russia's decision to join OPEC and cut oil production, tourism has seen a boost.
The Russian market ranked sixth in position in the Maldives, has been declining over the last 5 years. The market accounted for nearly 7 percent of total arrivals in 2012, lost its shares considerably during the three years that followed and stabilized at 3.6 percent from 2015. Russian visitors to the Maldives increased by 5 percent between 2015 and 2016, and 48, 538 tourists visited the Maldives by the end of 2016.
The World Bank said in its semi-annual report: "In an environment of relatively high oil prices, macro stabilization, and improved business and consumer confidence, we expect Russia's economy to continue to grow. Consumer demand is expected to be the main engine of GDP growth in 2017-2019."
Thus, by the results of last year, Russia is in the top 5 of major European tourist markets for Maldives (Germany, United Kingdom, Italy, Russia and France), with a share of 4.5% of all tourists in Maldives. But it is more important, that Russia has demonstrated the second best growth among the top five European states.
Russian visitors to the Maldives increased despite the fact that Maldives is a winter destination for the Russian market. The main purpose of visiting Maldives for the Russian market is rest & relaxation. Russian visitors also regard privacy as an important motivator to visit the Maldives.
Russia's links with Maldives strengthened in 2017 with the introduction of a broad range of hotels and resorts right across the Maldives. Additionally, the Maldives participated in the Moscow International Exhibition Travel & Tourism (MITT) to boost Russian arrivals to the Maldives. MITT is Russia's largest travel exhibition and is highly valued by the international tourism community. An increase of 33 percent on 2016 arrival figures provides a significant boost to the Maldives tourism industry. Additional marketing efforts undertaken by the Maldives, which is supported by tourism stakeholders is considered to appeal to Russian visitors.