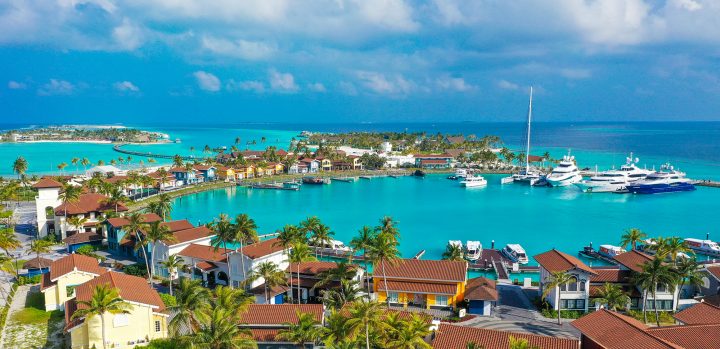 S Hotels and Resorts Announce a Profit of Bt. 518 Million
S Hotels and Resorts PCL (SHR) the hospitality arm of Singha Estate Public Company Limited, is a fast-growing, Thai-inspired company with an extensive international portfolio and world-class standards. The company behind CROSSROADS Maldives has announced its fourth-quarter financial results for the year 2021. It reveals revenue from sales and services during quarter four 2021 was Bt. 1,744 million up; 23 per cent quarter-on-quarter driving up the full-year revenue in 2021 to Bt. 4,513 million. This tripled the revenue over the year and turned a profit of Bt. 518 million – a 187 per cent rise from the previous year.
In 2021, the revenue from UK and Maldives hotels made up to 90.3 per cent of total revenue. However, the lift in Covid-19 restrictions and the borders reopening to international travellers brought up the proportion of revenue from Thailand and Outrigger hotels in quarter four of 2021 to 16.4 per cent from 2.9 per cent in the previous quarter, a positive signal for future revenue growth.
CROSSROADS Maldives is the first and only fully integrated leisure lifestyle destination in Maldives for a range of guests and SHR raised the profile during the pandemic. Currently, the average daily rate and revenue per available room reached its highest level since opening, even though tourists from Asian countries such as China, Korea and Japan, which used to be key source markets in the Maldives still cannot travel due to their strict Covid-19 restrictions. SHR is confident that when all countries fully reopen their borders, CROSSROADS Maldives will grow even stronger and become a dream destination of travellers from all over the world.
Dirk De Cuyper, Chief Executive Officer of S Hotels and Resorts PCL said: "We achieved the revenue target of Bt. 4.5 billion as tourism recovery gains momentum towards year-end from the festive season as well as the borders reopening plan in most tourism destinations. Together with the success of right and appropriate commercial strategies, under the most challenging environment, SHR will continue with its long-term growth and continuously improve the efficiency and returns of our hotel portfolio. This included additional CAPEX investment to uplift our products to increase profitability as well as stronger positioning in the market. SHR still has sufficient debt headroom to support future growth and investment".
Featured Image: Crossroads Maldives