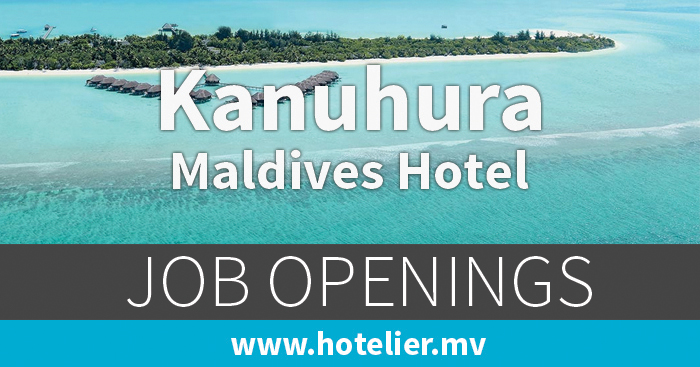 Sales & Marketing Executive at SRL Kanuhura
Sales & Marketing Executive at SRL Kanuhura

Job Description:
The ideal candidate must have Sales & Marketing experience, coming from a luxury 5* hotel/resort/island background. You will be familiar in working within complex and diverse operations, be committed to excellence and to ensuring the highest standards of customer and business partners' satisfaction, Pro-active, mover and shakers who will make things happen and responsible for the following:
To market/promote/sell in assigned territory and market segments for the resort, in order to achieve/establish quotas and resort budget.
To lease and properly execute all site inspections/educational organized by the resort, regional or local sales offices.
To ensure that proper records are kept on clients and all visitors (Tour Operator's, Travel Agents, etc.) in the form of a portfolio system.
To ensure that a proper office filing system be maintained.
To ensure that clients are always informed of all promotional or operational special activities on a regular basis.  Maintain a regular mailing schedule.
To compile and provide on a continuous basis, feedback on competitors products, rates and activities.
To assist in the proper co-ordination of all in-house groups with special attention offered to all visiting group co-coordinators.
To assist the regional sales office when requested.
To ensure that there is always a proper stock of other Sun Resorts Brochures/Fact Sheets, at the resort
To ensure that for all confirmed business, (Be it, educational tours, press trips, groups etc.) accurate and pertinent information be channeled for supporting departments action and to follow up all contracts on a regular basis.
To permanently lease with all departments concerned that all relevant important guests or group information have been properly received.
Requirements:
The Ideal Candidate should possess a minimum of  2 years of experience in top Resorts/Hotels.
Young, dynamic, highly motivate, strong communication and who encourages good team work.
Who can be  flexible  with working hours, hardworking, patience, people's person and service oriented.
Ability to plan and prioritise work in order to achieve deadlines ensuring accuracy of work
Excellent working knowledge of Microsoft Word, Excel, Power point, Access and Fidelio/Opera Sales and PMS
Ability to construct letters and other general correspondence
Salary/Perks:
Excellent salary, benefits and living conditions await those who qualify. Accommodation, meals and recreation activities will be provided as per the company policy.
About Company
Kanuhura, Maldives is one of the 5* luxury resorts managed by Sun Resorts Ltd, a world renowned and award-winning resort group and member of The leading hotels of the world. We are committed in delivering the highest level of service and performance at all times, with totally focused on guest comfort.
How to apply
Sun Resorts is a guarantee that each of our hotels will provide a distinctive and unique experience. At the same time, each hotel is underpinned by our passion for quality, fun and luxury.  Should you wish to be a part of our exciting management team and feel you meet with the above competencies and traits we would be delighted to hear from you.
Only shortlisted candidate will be notified on the status of the application
Please send a current Resume to career.kanuhura@kanuhura.com.mv
Please visit the website for further information about our company www.sunresortshotels.com – www.kanuhura.com