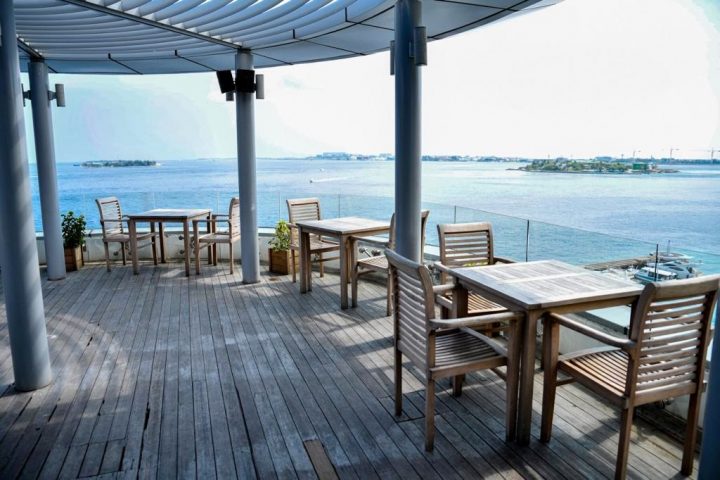 Salt Café & Restaurant to Host 'The Seven Chefs Dinner'
Salt Café & Restaurant is bringing together talented local Chefs to host a one of its kind 'The Seven Chefs Dinner' on Thursday, 9th June.
Masterminded by Head Chef Adil, Salt has enticed some of the finest chefs with different areas of expertise, which, when combined, produce a mouth-watering dining experience guaranteed to tantalise the taste buds over an elaborate eight course menu.
Joining Chef Adil are Chef Tho, Chef Mushaf, Chef Mazim, Chef Nathif, Chef Soba, and Chef Dhanu. Each will create and serve their signature dish to form a tantalising array of tastes and flavours normally only found in fine dining resort restaurants. To enhance the experience each Chef will take to the floor to explain their creations to the diners.
The menu showcases their passion, finesse, flavours, and originality.
Chef Tho starts the evening. Known as the Crazy Baker, his love for baking has been honed over the past fourteen years which is displayed in his sumptuous signature dish, a Crazy Baker basket, a mix of Sourdough Mini Baguette, Kulhi Roshi Sticks, Potato Focaccia served with Furikake Butter and Spicy Hummus Dip.
Second up is Chef Mushaf who has worked with some of the top resorts to fine tune his eye for detail and provide a twist on the traditional as shown in his signature dish, 𝐑𝐢𝐜𝐞 𝐚𝐧𝐝 𝐆𝐚𝐫𝐮𝐝𝐡𝐢𝐲𝐚, local Garudhiya with Tuna, cucumber, lime, moringa and onion.
Third to the table is Chef Mazim, the youngest of the group who like many others started as an apprenticeship with Four Seasons. He specialises in Chinese and Japanese cuisine, skills which are born out through his signature dish, 𝐍𝐨𝐬𝐭𝐚𝐥𝐠𝐢𝐚 with Confit salmon, coconut and turmeric Cree, Al Dante vegetables and kale Siberian dwarf.
Fourth in line is Chef Soba, a well-known professional who started his culinary career back in 2002. He has worked for many renowned hospitality brands and served as an inspiration to many young Chefs. His signature dish, 𝐑𝐚𝐯𝐞𝐝 𝐏𝐚𝐬𝐭𝐚 with Maldivian lobster agnolotti, tomato and basil emulsion and mustard cress is testament to his experience and there is an option to elevate the dish still further by adding Caviar.
Providing the spicy palate cleanser, to set you up for the main course is Chef Adil himself, the driving force behind this culinary extravaganza. 𝐑𝐞𝐝 𝐌𝐢𝐬𝐭 with Hibiscus, chili, cranberry and lemongrass will tingle the tongue in anticipation for the main course, for which there are two choices.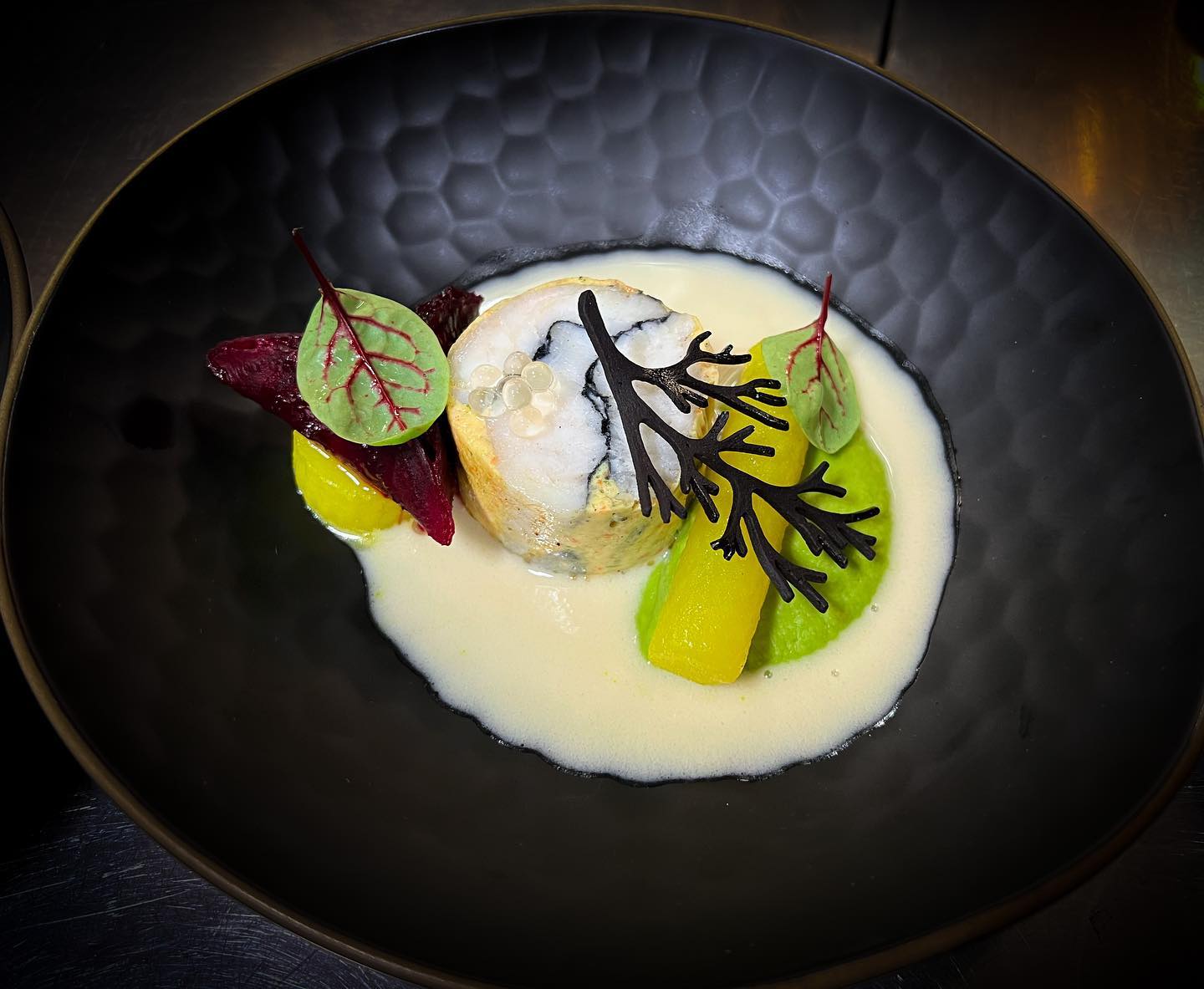 The first choice is another signature dish of Chef Adil, 𝐖𝐡𝐢𝐬𝐩𝐞𝐫𝐢𝐧𝐠 𝐎𝐜𝐞𝐚𝐧 with Snapper mosaic, charcoal, silken green peas, saffron potato, beetroot explosion, orange Beurre blanc.
For those who prefer meat, the second option is the signature dish of Chef Nathif, 𝐀𝐞𝐬𝐭𝐡𝐞𝐭𝐢𝐜 𝐁𝐞𝐞𝐟 with an option of Australian grass-fed sirloin or Tajima wagyu beef sirloin, truffle mashed potatoes, mushroom, confit baby carrots, beetroot puree and red veined sorrel. Chef Nathif is an award winning chef, who like Chef Adil, has won the converted title of Best Maldivian Chef, and represented the Maldives in culinary competitions abroad.
The diners challenge will be to leave space for the sweet finale, prepared by Chef Danu who has a talent for creating melt in the mouth, delectable sweat treats which are irresistible. His signature array for the last two courses provides a fitting climax featuring 𝐒𝐰𝐞𝐞𝐭 𝐒𝐞𝐧𝐬𝐚𝐭𝐢𝐨𝐧𝐬 𝐟𝐫𝐨𝐦 𝐃𝐚𝐧𝐮 with Lavish jivara, hazelnut opalys lava, French biscuit, tonka latte & elderflower essence and 𝐏𝐞𝐭𝐢𝐭 𝐅𝐨𝐮𝐫 – Oops- it's mini lemon pie, Raiy libaas- screwpine macaroon, Tea time- earl grey tea with French biscuit and Vanilla rocher- crunchy choux and vanilla cream.
Whilst each Chef is an experienced professional, this is the first time they have worked together as a fine tunned precision instrument to provide a seamless cacophony of flavours to delight the diners and provide the ultimate dining experience.
This is something not to miss!