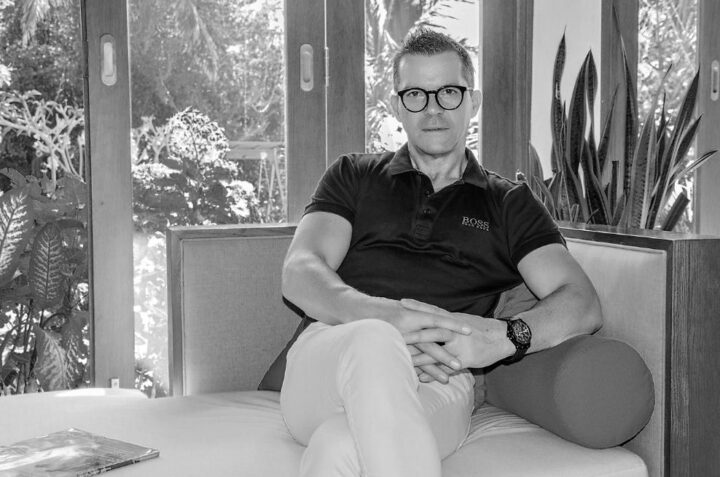 Exclusive: Michael Wieser, Chief Executive Officer, Lily Hotels & Resorts
Michael Wieser studied in one of the most reputable hotel schools in Austria, Hotel School Villa Blanca Austria, earning a Hotel & Management Diploma. He was introduced to the hotel industry at a very young age, as his parents owned a small country hotel.
Over the years, Michael had worked with some notable brands, Starwood, Steigenberger Hotels (in Germany), etc., and have been exposed to many countries and cultures. Hotelier Maldives sat down with Michael to speak to him about his take on the Maldives' hospitality industry, and challenges to managing two luxury properties.
Hotelier Maldives: What interested you towards the Maldives? And why did you choose to work for Lily Hotels & Resorts?
Michael Wieser: I have chosen the Maldives as I was fascinated with the hotel and tourism industry. I choose to work with Lily Hotels because of the great potential of two resorts to develop and bring in to the international market what the resorts can offer which are quite unique compared to other brands in the Maldives.
HM: What changes have you pioneered at Lily Beach Resort and Hideaway Beach Resort to ensure further development of the two resorts? And, as the CEO, what do you focus most on, when operating two luxury resorts? MW: When I joined, Lily Beach Resort was already very well established, as well as Hideaway Beach Resort with great privacy and space that the island had to offer. My focus is to lead the two resorts and to ensure that both resorts are well established in the international market and capture market share in the travel industry.HM: What is your management philosophy? And how do you ensure that the two resorts are always at the top of its game?
MW: My management philosophy is mainly to drive performance and increase service culture and delivering the finest hospitality that money can't buy.
HM: What are some of your most notable achievements?
MW: Over the years, both resorts have won many international travel awards and customer satisfaction have reached 98% and we are operating the two of the finest resorts with a great White Platinum All-Inclusive concept.
HM: What are some of the most notable features of Lily Beach Resort and Hideaway Beach Resort?
Both resorts have their unique features that cater depending on guests' holiday requirements. We can tailor-fit the travel plans for the guests who want a luxurious holiday at an all villa and suite resort concept.
Privacy and huge villa space are amongst of our best features which our customers love, and of course, exploring the abundant marine life and cultural experience are a few of high demand amongst our guests' activities. Services and packages are on top with a premium partnership in known brands of champagne, Taittinger.
HM: What makes the two resorts stand out, especially in such a competitive market as the Maldives? MW: Guests are looking to have more of a calculated holiday and want to have luxury packages. Nowadays, customers are looking for a hassle-free vacation and have most of the features and services included. We had already succeeded and implemented this at Lily Beach Resort when it was re-opened after redevelopment back in 2009.We were the pioneers of the Platinum Plan and it worked very well for us there. The market knows Lily Beach Resort well. The plan was well accepted, the customers have a really hassle-free vacation. We put a lot of value in the Platinum Plan, so we have over 70 wines, we have all international spirits included, almost all the restaurants included, and it has been extremely successful and now, even more by having the premium champagne brand partnership with Taittinger.
HM: What are some of the challenges you face in operating two luxury brands in the Maldives, especially as Lily Hotels is a local brand? And what steps have you implemented to overcome these challenges?
MW: Lily Beach Resort is already well known in the international markets and Hideaway is equally known on the market, however, we have to spend double efforts in marketing compared to the international hotel brands where those have already have a strong footprint because of the brand in the market.
HM: What plans are in the pipeline for both the resorts, in terms of further development and introduction of new experiences?
MW: We constantly upgrading the facilities and services, in order to deliver new features in technology as well as interior uplifting and upgrading design, also improving app services, chatlines to make it more personalised experience.
HM: What does it take to be in a management role such as CEO of a high-end hospitality brand?
MW: It is important to drive top-line performance and delivering unforgettable customer experience for our clients and having a motivated team who stands behind the brand with the senior and the executive management.
HM: What is your take on the Maldives' hospitality industry and its future? And what are your future plans?
HM: The Maldives being one of the greatest exotic destinations I have seen, is unparalleled to any other holiday destination and have one of the most unique hotel concepts throughout my career. As for my future, my plan is to further enhance and develop the quality of services of the resorts.