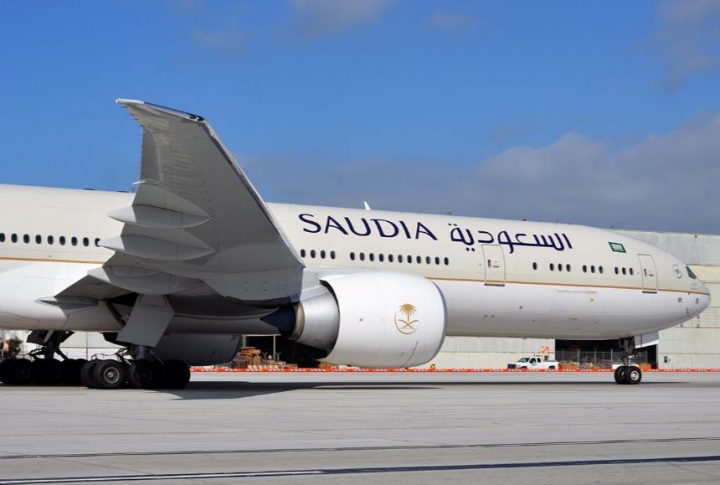 Saudia to boost Maldives flights
Saudia – the National Carrier of Saudi Arabia – has announced plans to increase flights to the Maldives. The plans were revealed by Abdulla Hameed, the Maldives Ambassador to Saudi Arabia, in an interview with Arab News. The new flights will commence from April 8, 2017, the Maldives Embassy in the Kingdom of Saudi Arabia confirmed.
Expressing delight over the plans, the Maldives envoy announced that Saudia would double its flights to the Maldives from two to four weekly flights. The new flights of the Kingdom's flagship carrier would originate from Jeddah, Saudi Arabia. The two additional flights would increase the number of Saudi tourists to the Maldives, he said.
He further noted that 21,944 Saudi tourists visited the Maldives last year, which is a 39.5% increment compared to 2015, which was recorded at 15,749. He noted that it was encouraging to see a considerable increase in Saudi visitors to the top holiday destination. The airline commenced operations to the Maldives in March 2016; between Malé and Riyadh.
Saudia has achieved growth in its operations and carried over 30.1 million passengers last year, 2 million higher than the previous year. It flew to over 57 destinations worldwide last year, and carried over 13.3 million passengers to its international destinations, which is a 3.24% increase compared to 2015.
Saudi Arabian Airlines started out in 1945 with a single twin-engine DC-3 (Dakota) HZ-AAX. A few months later, the purchase of two more DC-3s formed the nucleus of what in a few years later was to become one of the world's largest airlines. Today Saudia has 129 aircraft, including the latest and most advanced wide-bodied jets presently available.
Saudi Arabian Airlines commenced operations to the Maldives in March 2016. Commenting on the commencement of operations to new destinations Saleh Bin Nasser Al-Jasser – Director General of Saudia, earlier said: "Operations were expanded last year with the launch of new international destinations including the Maldives, Munich, Ankara and Algeria. It was carried out under an effort to develop and improve services, and to raise operational efficiency so as to achieve the company's strategic and operational goals."