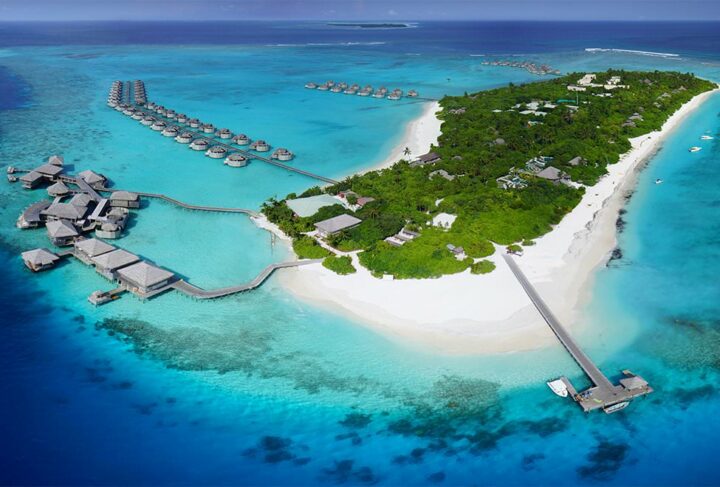 Saving The Seagrass campaign launched in the Maldives
On World Seagrass Day, March 1, 2019, the Maldives Underwater Initiative (MUI), the marine team at Six Senses Laamu and Blue Marine Foundation (BLUE) launched the #ProtectMaldivesSeagrass campaign to protect seagrass at all resorts in the Maldives.
Natasha Prokop, MUI head marine biologist said, "We're only just beginning to comprehend the scale of the problem in the Maldives. In a survey of 49 resorts, we found that 50 per cent of those that have seagrass actively remove it- and those are just the ones admitting to it."
Dr Paul York, a world-renowned expert on seagrass from James Cook University in Australia, spoke out against the controversial practice at a seminar on seagrass at the Maldives National University. "It is deeply concerning that resorts are removing one of the most important ecosystems in our biosphere. Seagrass is a vital food source for the endangered green sea turtles, it supports healthier coral reefs, fights climate change, offers coastal protection and supports commercial fisheries".
Marteyne van Well, Six Senses Laamu general manager, has seen the benefits seagrass has had on tourism since the resort pledged to help protect it almost two years ago. "Whether it's watching green sea turtles feed meters from their villas or snorkelling alongside eagle rays, numerous guests have praised us for pledging to help protect our seagrass. This feedback from guests shows that seagrass and tourism can coexist – with overwhelming benefits to all parties".The campaign will bring together resorts, international organizations, filmmakers and scientists all in partnership and all advocating for its protection.
Six Senses Laamu recognises the ecological importance of seagrass habitats and pledges to play a more active role in the conservation of seagrass beds around the resort island and in the Laamu Atoll. Seagrass acts as a nursery habitat to many fish and invertebrate species; it is a direct food source for green turtles which can each consume up to two kilograms (almost four-and-a-half pounds) per day as an adult; it acts as a carbon dioxide sink and releases vast amounts of oxygen; it filters nutrients out of the water; and it stabilizes the sediment on the seafloor.
The loss of seagrass beds would have a direct and drastic impact on the surrounding coral reefs and Six Senses Resorts stresses that it is imperative to communicate the need for seagrass conservation to guests and locals and eventually encourage this action Maldives-wide.
Six Senses Laamu is the only resort in the Laamu Atoll, deep in the Indian Ocean, surrounded by a beautiful coral house reef. Most of the villas and facilities are built over water, however, beach villas and on-land dining are an option. All villas offer a sense of privacy and seclusion, with an amazing view of the ocean and Maldivian nature. For more information please visit www.sixsenses.com.