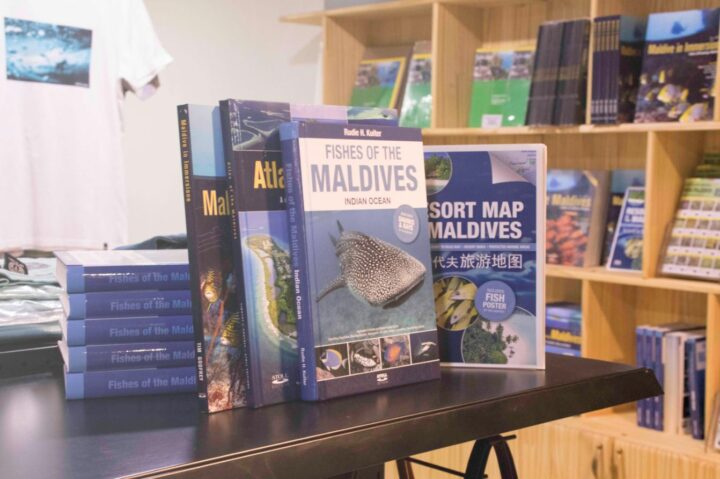 Sea Gear appointed exclusive distributor for Atoll Editions products
Sea Gear, a subsidiary of Silver Sands Pvt Ltd, has been selected as the exclusive distribution partner for Atoll Editions products in the Maldives. The core products of Atoll Editions include Atlas of the Maldives, Fishes of the Maldives, Marine Life of the Maldives and Dive Maldives. Other products include the Fish Field Guides, Marine Life Field Guides, Divers and Travellers maps and Resort Map of the Maldives.The 6th edition of Atlas of the Maldives highlights the origin, formation and structure of coral reefs in the Maldives, beginning with the hydrographic surveys of Captain Robert Moresby from 1834-36, and Charles Darwin's interpretation of atoll and reef formation. The atlas also summarises the findings of many researchers to help readers understand more about the current state of Maldives' marine environment.
According to Timothy Godfrey, the author and Managing Director of Atoll Editions, the publications are regularly updated to include new information. He noted the importance of recording changes in the marine environment."The maps and names of islands in my book Dive Maldives have been updated, but no attempt has been made as yet to update descriptions of dive sites. These were mostly described prior to the first major coral bleaching event in 1998 and remain as a record of that time when our coral reefs were healthier," he adds.Godfrey says the Divers and Travellers Maps have been expanded into north, central and south in separate maps. They are waterproof and designed to be useful for divers and travellers. The new Resort Map of Maldives is a single map that gives an overview of the atolls, resorts, guest house islands and protected marine areas.
Sea Gear, established in 2014, cater their products to the local market as well as resorts and boutiques. Hussein Abdulla, General Manager of Sea Gear says they are happy to include Atoll Editions publications in their portfolio."There has always been a need for well-researched books about the Maldivian marine environment and Tim has managed to provide a great array of interesting and informative material. They (Atoll Editions products) are not only beautiful and educational souvenirs but also make great presents," says Hussen Abdulla.
For more information, please contact Hussen Abdulla on +960 7773100 or email: hussen.abdulla@seagear.com.mv.