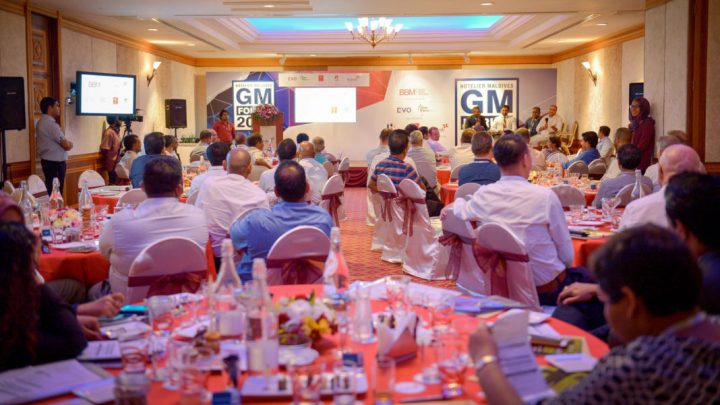 Second Hotelier Maldives GM Forum to take place in April 2017
Hotelier Maldives GM Forum 2017 is to take place on the 19th of April next year. Launched in 2016, the first GM Forum was attended by over 100 delegates including over 20 General Managers representing various properties in the Maldives.
The event served as a networking and knowledge sharing platform for hotel owners, operators, industry professionals, government officials and suppliers. While keynote speeches were delivered by industry pioneer and Chairman of Maldives Association of Tourism Industry (MATI), M U Maniku, CEO of Crown and Champa Resorts David Feinberg and Director of Enterprise Sales, IDeaS, Jurgen Ortelee, additional panels discussed themes ranging from revenue management, legal and compliance related operational challenges and competitiveness of established resorts.
The second Hotelier Maldives GM Forum will feature similar high profile keynote speakers and will feature presentations and panel discussions on topics such as transportation, statistics and forecasting, employment law, environment and sustainability, a discussion on the role of OTAs and a look at the Indian Market.
While the Forum is by invitation only, a limited number of seats will be reserved to those who wish to attend the forum including hotel suppliers and related businesses. Registration for the forum will be opened in early 2017 and will be announced through Hotelier Maldives' website and other media.
For general inquiries and sponsorship requests, you may contact Abdulla Navaal on navaal@167.172.155.58 and mobile +960 7910868