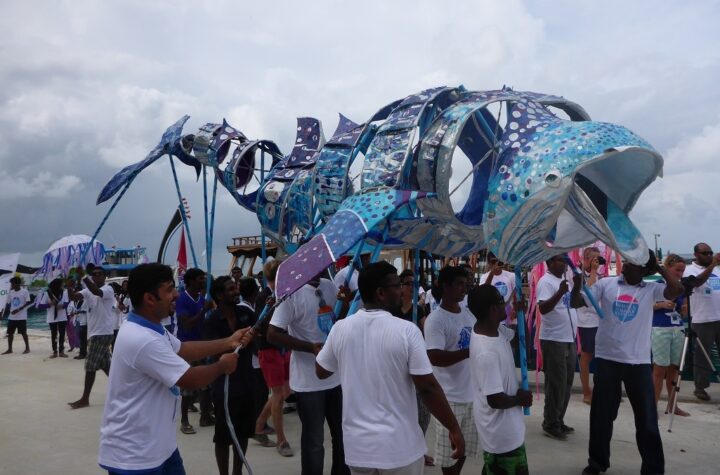 Second Whale Shark Festival to take place in Dhangethi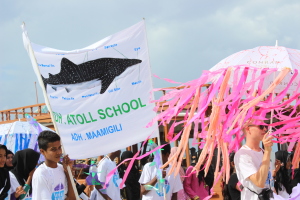 This December, South Ari Atoll is celebrating the second Annual Maldives Whale Shark Festival at Dhangethi Island. With the success of last year's inaugural event on Dhigurah, the community of South Ari is again looking forward to come together and celebrate the significance of the whale shark to the South Ari area whilst also providing a positive platform from which to raise awareness of conservation issues.
Inhabitants of Five local islands and tourists from nine resorts will be attending the festival and have embraced the concept of representing their respective islands by creating and parading their very own colors and mascot during the carnival style procession. These giant 'marine life mascots' will be judged by a special panel on the day of the festival, and the winner of this 'best creation' competition will be in the running to host next year's festival. This whole remarkable event is directed by Chloe Osborne, a community art specialist from London, UK and Male-based artists Kareen Adam and Nadhee Rachey.
Facilitated by the MWSRP and IUCN Maldives, the Whale Shark Festival is expected to capture the imagination of guests staying in neighboring resorts and promises to give them a truly unique experience during the festival. It is hoped that with the development of the festival year on year that this celebration of Maldivian marine life and culture will become a marketable fixture on the Maldivian  tourism  calendar.