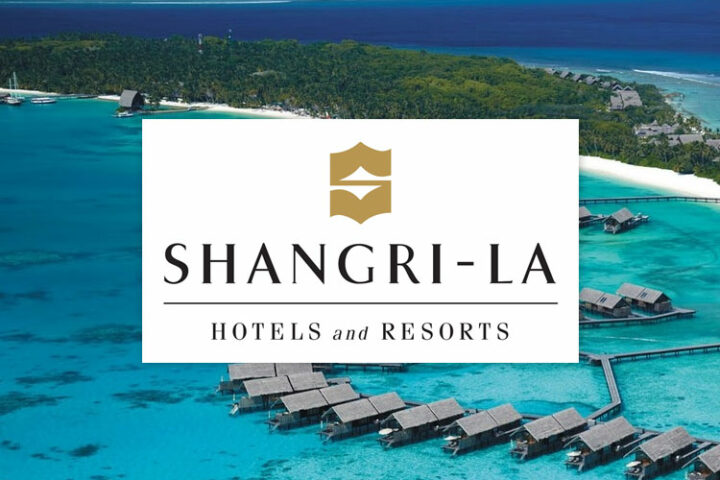 Shangri-La offers initiatives for MICE market
Shangri-La Hotels & Resorts has launched a loyalty programme for hospitality professionals as an extension of its existing Golden Circle loyalty scheme.
The Golden Circle Event Planner Rewards programme offers meeting and travel professionals and Golden Circle members the opportunity to earn elite status as well as earn and redeem points for groups, meetings, conferences and events across the Shangri-La, Kerry and Hotel Jen portfolio.
"We are connecting with and building deeper recognition for an important group of customers as well as further extending our relationship with our existing loyal Golden Circle members. Meetings and events account for over a quarter of Shangri-La's business, and we want to reward meeting planners and event organisers for partnering with us to do what they do best," said Wee Kee Ng, Vice President of Loyalty and Partner Marketing.
With the Golden Circle Event Planner Rewards programme, planners can earn up to 40,000 Golden Circle Points on an event booking – the equivalent of 40 complimentary room nights. It is the only programme that allows members to earn double points for any subsequent meetings or events booked in the same calendar year.
"With Event Planner Rewards, Golden Circle has significantly broadened the value we offer group and event planners worldwide.  Event organisers can now earn Golden Circle points on all conferences, meetings and events as well as redeem points towards their future events and meetings or use them for leisure travel and unique culinary experiences," said Steven Taylor, Chief Marketing Officer at Shangri-La International.
The company also launched a second initiative, the Shangri-La Events Collection, aimed at providing a greater range of options for meeting planners.
Shangri-La's Events Collection, launched as part of its focus on delivering personalised experiences, provides planners greater flexibility a as well as rich personalisation and experiential options. These "Meetings with More" activities can be team building exercises or themed social activities that allow attendees to contribute to the local community as well as connect with each other.
"Our philosophy is simple – we don't just help planners to organise events, we enable them to design their own experiences with the best of Shangri-La. We take care of the smallest details and deliver beautiful and personalised events which are engaging, polished and productive," said Taylor.
The Events Collection offers flexibility for planners. An automatic three per cent event credit is provided to enable planners to enhance their events with added Shangri-La services – including everything from guestroom upgrades to airport transfers, coffee breaks to audio visual equipment .Furthermore, up to 50,000 Golden Circle Points can be redeemed instantly against the event cost, which is unique in the industry.
Shangri-La has also launched an Events Collection video, a platform on LinkedIn and a dedicated Instagram feed to share event and meetings inspiration from around the world.
For information about the Shangri-La Events Collection, visit www.shangrila.com/EventsCollection. To join Golden Circle, please visit www.goldencircle.shangri-La.com.