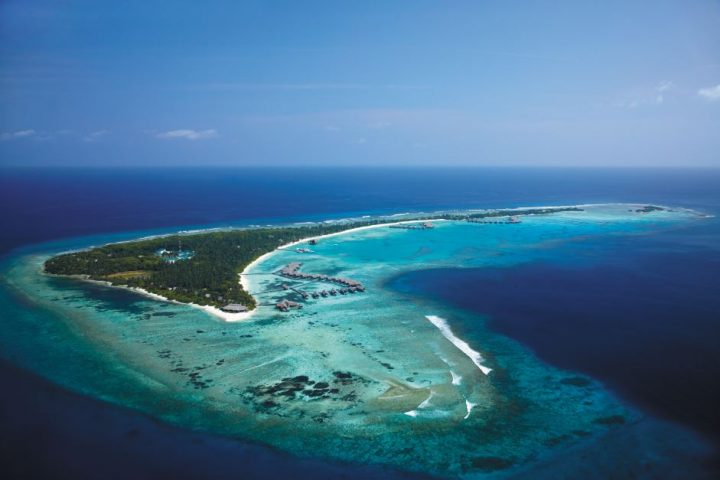 Shangri-La's Villingili to host Maldives' first international magic festival
The Maldives is about to become a magical place this summer, as Shangri-La's Villingili Resort & Spa announces the spellbinding Villingili International Festival of Modern Magic. The first of its kind in the Maldives, the festival will take place in July 2018 and will see five world-renowned magicians take residency at Shangri-La's Villingili. The magicians will perform two shows per week on Villingili's silver sands as well as daily close-up magic at guests' dining tables where sleight of hand will take centre stage, according to Shangri-La's Villingili.
The five magicians will showcase their talents at Shangri-La's Villingili – located in the southernmost atoll – from July 1 to 31, with "a range of traditional tricks and more unusual modern illusions and mentalism that will blow guests' minds away," according to the resort.
Throughout July, guests at Shangri-La's Villingili will be able to enjoy the hotel's 'Magical Maldives' package which includes daily magic performances at all the restaurants across the resort as well as a magic show with all magicians coming together for a mesmerising performance. The package also offers a special "Magic Box" dinner as part of the resort's exclusive Dine By Design programme, which sees expert chefs curate meals served in special locations around the island.
According to the hotel, guests will also be treated to a transformative spa treatment working magic on their skin and wellbeing, at CHI, the Spa; with the treatment using warm Dosha pacifying Ayurvedic herbal oils, known for their super healing powers that have a soothing effect on the body and mind, releasing all toxins and stress. The 'Magical Maldives' package also includes a dolphin sunset cruise.
As the first hotel in the Maldives to host a magic festival, Shangri-La's Villingili Resort & Spa is set to bring a whole new meaning to magical Maldivian service this summer with performances by five magicians specialising in their own particular field of magic; 'The Conjurer' Duc Nhien, 'The Trickster' Antoine Leroux, 'The Mindreader' Frank Truong, 'The Digitalist' Sebastian Camersini, and 'The Magician' Vincent Bruneau (Senzo). For more information about Shangri-La's Villingili Resort & Spa and its offers, please visit shangri-la.com/male/villingiliresort.