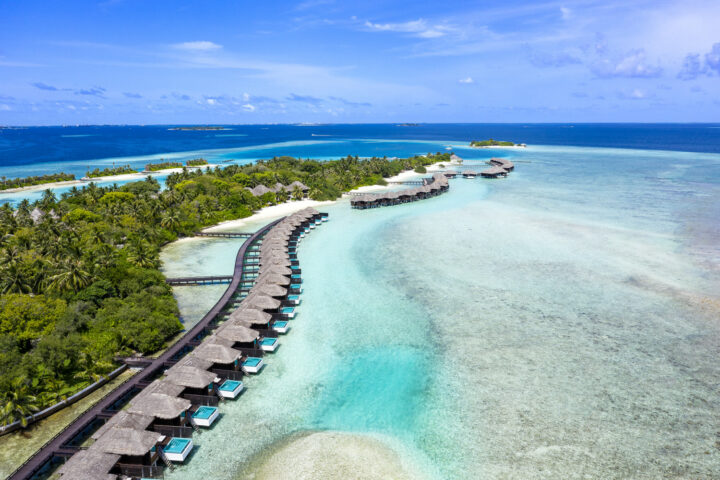 Sheraton Maldives Wins Three Awards
Sheraton Maldives Full Moon Resort & Spa has been crowned the Regal winner of 'World Class Family Resort' and "World Class Island Resort" as well as the Royal winner of "World Class Private Island Resort" by 2020 MUSE Hotel Awards.
Fending off stiff competition from across the globe, Sheraton Maldives Full Moon Resort & Spa earned another recognized distinction in the luxury hospitality space. In 2019, the resort won "Best Hotel in Asia" title by the prestigious Luxury Lifestyle Magazine Readers' Travel Awards.
"We are extremely proud to be recognized as a world class family and island resort. In the past 18 months we put a lot of effort into enhancing our product and focused on redesigning family oriented guest experiences." Emilio Fortini, General Manager of the resort.
Sheraton Maldives Full Moon Resort & Spa recently completed a $20 Million renovation. Masterminded by boutique multi-disciplinary design practice, Topo Design Studio, the newly transformed resort now exhibits beautiful Maldivian architecture with a contemporary twist reflecting the five-star experience guaranteed at the property. The resort also introduced complimentary shared speed boat transfers at the beginning of 2020.
Sheraton Maldives Full Moon Resort & Spa is situated on the private island of Furanafushi in the Republic of Maldives 1km and a 15 minute speedboat ride away from Malé International Airport. The five-star resort offers 176 guest rooms designed to blend into the surrounding turquoise waters, pristine beaches and lush greenery. In addition to 7 unique restaurants and bars, the Shine Spa for Sheraton located on its very own island and 3 outdoor tropical fresh water pools, the resort caters for all guests and is the perfect destination for honeymooners, families with young children or teens and solo travellers alike.
MUSE Hotel Awards & judging process
The MUSE Hotel Awards is a hospitality competition open to luxury hotels from all countries and sizes, where their distinguished services and otherworldly ambience create an enchanting hotel experience. The reputable awarding body consists of 40 international jurors who follow a blind judging process.
The adjudication of the MUSE Hotel Awards entries comprises of a 50% Jury Panel judging process based on blind voting and 50% Public Voting. The result is validated by a group of esteemed professionals chosen by the International Awards Associates (IAA) whose expertise range from hospitality, interior design, and architectural design, lending their expertise and impartiality to the judging process.