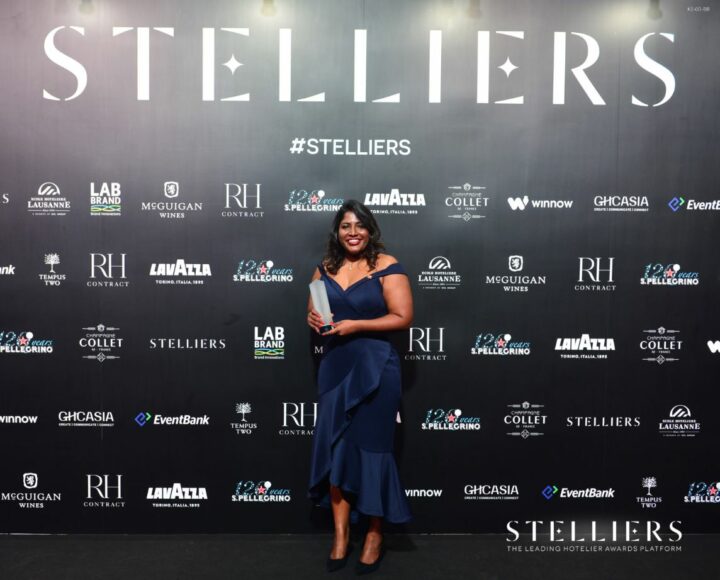 Shihalini Rajaratnam, Manager – Front Office, Amari Havodda Maldives
Stelliers Awards is one of the most prestigious hotelier awards in Asia and South Asia region, celebrating the stars of the industry. This platform is dedicated to distinguishing the most hardworking and outstanding hoteliers. Stelliers Awards also aims to inspire the young generation into the hospitality industry by sharing the success stories of these top achievers.
It is with great delight and honour we congratulate Shihalini Rajaratnam, Manager – Front Office of Amari Havodda Maldives on winning this prestigious award. She is the receiver of the Stelliers Front Office Hotelier of the Year South Asia 2019.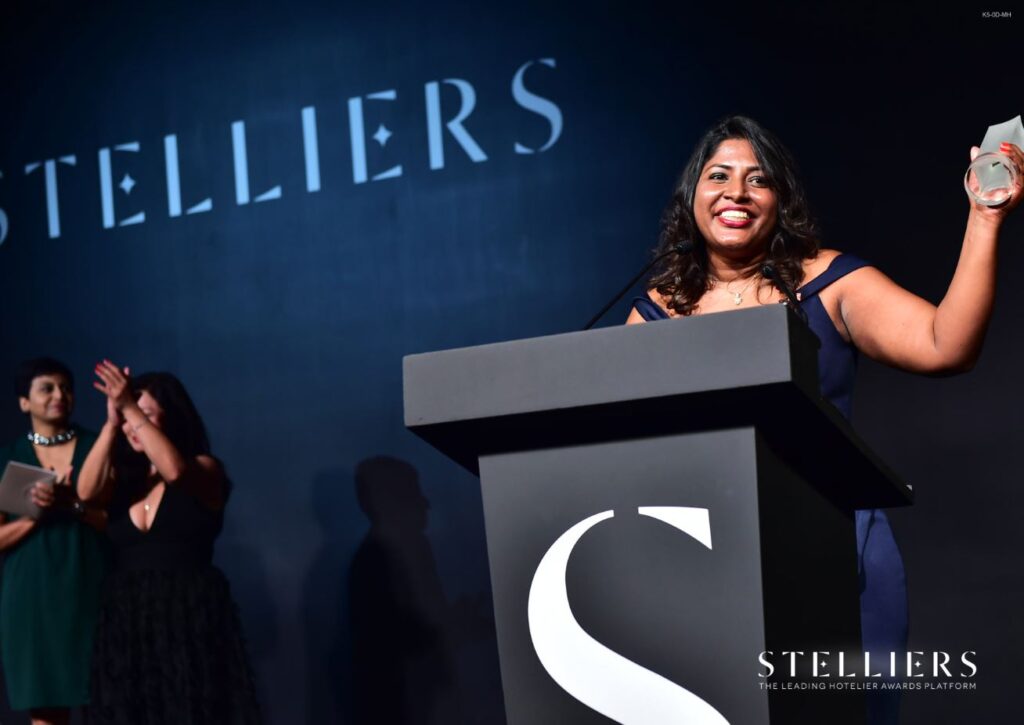 Shihalini defines the key ingredient of her success as her approach. She works with her heart, always portraying herself as a "Hotelier by Heart." She added it is all about spreading love, care and kindness. Primarily to her team, stimulating the ultimate goal "service beyond expectations."
Rough roads lead to success. For Shihalini, her biggest obstacle was the change in industries from banking to marketing and then into hospitality. Though she's always been an independent woman with a supportive family, initially she was sceptical about this career switch.
It took long hours and endless learning opportunities to reach where she is today. She learnt to be patient, which was the most important attribute for a guest-oriented person. Shihalini has dealt with several guest issues and learnt that blending patience with a "sense of urgency" is the instant solution.
She determined that the strategy which facilitated her current standing is "leading by example." As the younger hoteliers will follow the leaders, it is in the hands of the leaders to provide learning opportunities for these newcomers. She further presumes that every interaction and every operational situation is a learning opportunity. Shihalini is passionate about teaching and loves to coach her team. She aspires to successfully create opportunities for her team's career development, the way her leaders guided her accomplishment. Thus, she encourages studying and self progression. Shihalini takes inspiration from Sir Richard Branson's cite, "Train people well enough so they can leave, treat them well enough so they don't want to."
Shihalini shared a typical day at her work.
She ensures not to miss out on anything which happens even when she's asleep. So, she immediately updates herself on phone; with emails, Review Pro, TripAdvisor and social media accounts; as all the relevant applications are installed on her phone. The Viber app is used mainly for the entire operations from VIA to Amari Havodda Maldives and back, hence it has the most important updates.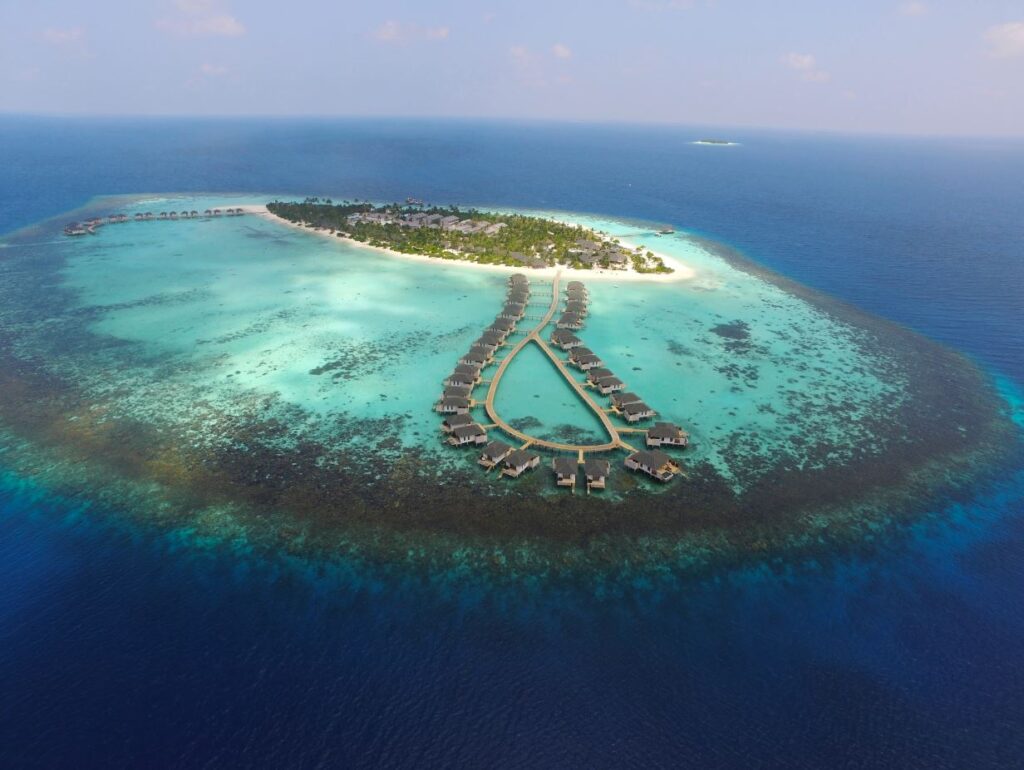 Prior to arrival at the office, emails are checked and flagged, preparing in advance to view and respond to important emails. Each morning begins with a quick brief at 09:00 a.m. Shihalini is well-organised and does not have pending tasks unless it has a deadline and requires time.
Then it's time with her team. Her favourite core value for ONYX is to "bring fun to work." She leads a very young team and has fun all the way. After all, a guest-facing team has to be all smiles and relaxed. It enables to create a happy and pleasing atmosphere on welcoming guests. The operation is mostly smooth as the team is great and empowered. The usual minimal set of differences are well taken care of and solved with a sense of urgency, by converting complaints to positive experiences.
Complimenting to her many talents, Shihalini also spends time writing training manuals for her team. It helps to improve her knowledge and that of the team. Currently, she's writing a generic front office hotelier guide. This manual includes attributes and guidelines for front office personnel and her experiences in guest service situations. Especially while handling complaints or to be proactive and avoid possibilities of complaints.
After the daily department briefing at 03:30 p.m., her team practices the Brand Standards. To sustain the standards, regular practice is essential. As a guideline for others who cannot join due shift working patterns, these training and practice sessions are taped.
Shihalini takes time out to say hello and exchange friendly and casual conversions with some guest around 05:00 p.m. at the bar while enjoying a cappuccino. She winds up for the day at 06:00 p.m. and works around the lobby or bar on relaxed days. If not busy, her administrative duties are concluded. She is always reachable on the phone if required.
Being a woman in a responsible position in a dynamic industry such as hospitality, Shihalini outlined how she finds a balance between work and life. In the resort, her team is considered as her family. They spend time on outings to local islands; grab local food, take bike rides, BBQ in uninhabited islands are some leisure activities. Mostly alone time is spent watching movies or on networking. A lot of time is spent on LinkedIn, learning and reaching possibilities to help those who need assistance.
Amari Havodda Maldives is a resort with the best example of a work-life balance. Shihalini spends time once every four months visiting family or travelling around. Likewise, her team is encouraged to be equally efficient. Shihalini and her team have long hours during the peak season, especially with larger arrivals. But she believes it is all about efficiency and time management, which gives a balance.
For Shihalini, travelling is her main passion. She gathers immense knowledge in different parts of the world across various cultures, experiences, traditions and situations. This has helped her conduct training for her team. She intends to travel to at least one new destination every year. In the dream of broadening, she has also started a simple travel blog.
She also takes passion in reading, especially articles on Hotelier Maldives magazine to keep updated on the hospitality industry in the Maldives. We take the pride as she expressed that one such article paved the way for her to complete her certification as a Certified in the Heart of Hospitality (CHH) at the Kennedy Training Network, the U.S.A., in November 2018.
As a distinguished corporate woman, Shihalini's advice to other women is to be confident, strong and humble. She counsels it is important to have a focus on career and life. "Never stop learning. Do what you love and live life to the fullest," she adds.