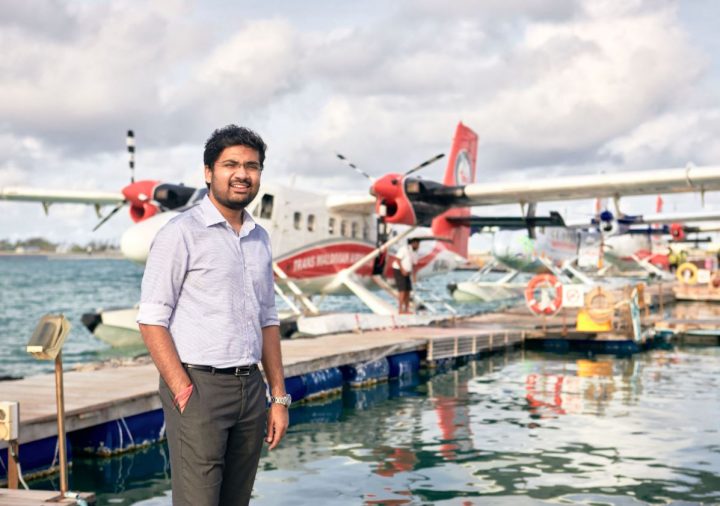 Shubham Moondhara, Head of Corporate Strategy & Business Development, Trans Maldivian Airways
Trans Maldivian Airways (TMA) began its journey in 1989 as a company operating a helicopter fleet by the name Hummingbird Island Helicopters. However, as the destination was struggling with its infrastructure, helicopters did not seem to be the ideal mode of transport as the majority of resorts were still accessible via boat transfers. Thus the beginning of Maldivian Air Taxi in 1993, which is now named Trans Maldivian Airways with the World's Largest Seaplane Fleet carrying approximately 1 million passengers per year.
To get more insight on the company and career in this industry, Hotelier Maldives conducted an exclusive interview with the very able Head of Corporate Strategy & Business Development of TMA – Mr. Shubham Moondhara, who has come a long way in his career with his first work experience being rooted back to Grocery and Apparel Retail industry.
HM: Could you tell our readers a little bit about yourself?
SM: Sure, I head Corporate Strategy and Business development at Trans Maldivian Airways (TMA). I joined TMA in July 2015. Prior to that, I have worked at Aditya Birla Group which is a ~USD 65bn conglomerate in India. I hold a Master's in Business Administration (MBA) from IIM Ahmedabad and a bachelor's degree in Mechanical Engineering from BITS Pilani, India.
In my current role at TMA, I oversee the Reservations, Scheduling, on day backend operations, Sales & Marketing and Terminal Services verticals. I am also responsible for the Corporate Strategy vertical which involves formulating both short term and long-term strategy for the organization and at the same time evaluating internal and external projects that come up.
HM: What made you choose this career path?
SM: I have always wanted to explore businesses and understand the nuances that go into making a good business. In my first job in India, I learnt about the Grocery and Apparel Retail industry and the different aspects that go into building a business. Being a fresher then, it was a steep learning curve. When I switched to TMA (leaving behind my first job at an Indian conglomerate), most of my peers from B-school had chosen the path to build their CVs working for MNCs, conglomerates or the start-ups which were slowly booming then.  However, for me the opportunity at TMA was a unique challenge – which came along with a lot of risks. Most of my friends advised me to rethink my decision. However, my desire to learn about new businesses coupled with a new country and the challenges it will pose, helped me make up my mind to move to Maldives.
HM: How do you keep yourself motivated?
SM: When you are surrounded by great people – motivation just follows! I strongly believe that if you are spending time with people who are well aligned and working towards achieving a common goal, the whole ecosystem is motivated then. In a sense, my motivation is a derivative of the motivation of all the people and stakeholders that I affect on a daily basis. I try to positively affect everyone and that keeps me motivated.
HM: What management style do you adhere to?
SM: We are living in times where adhering to only one style doesn't create the impact or the value which a mix of multiple styles can bring in. To optimize, one needs to have multiple approaches and adapt based on the situation at hand. I personally like to follow the Laissez-faire Management style which essentially empowers the people to make decisions and take complete control of their tasks and responsibilities without trying to micromanage. At the same time, it is important to throw in the right amount of Autocratic style of Management since the buck would stop at me. Our CEO, Mr. A.U.M Fawzy says, it is important to listen to everyone democratically but decide autocratically. I tend to follow that approach closely.
HM: What was the biggest challenge you encountered in your entire career?
SM: I would rate the spread of Covid-19 as one of the biggest challenges I have encountered in my career so far. In fact, Covid-19 was not just a challenge, but it was something which had no precedence. Along with the ambiguity it posed, the challenge became a puzzle which required new and innovative solutions to get through. At TMA, we were geared up for full-throttle performance in January 2020. And then Covd-19 hit. Within two months, we were faced with the task of dramatically scaling down the operations and also planning a shutdown roadmap for the airline. This was something which no one had even dreamt of. It was unprecedented.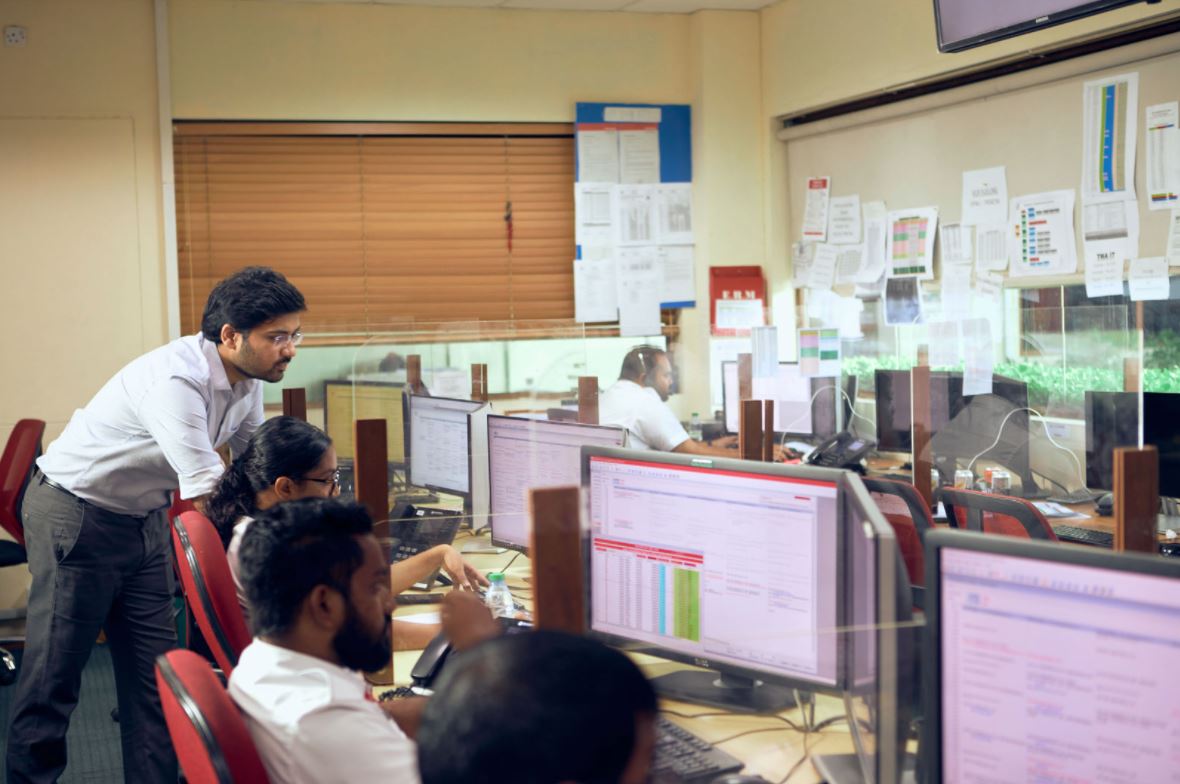 HM: Tell us about your journey in TMA?
SM: My journey at TMA has been very interesting and dynamic. Since I joined in 2015, every year has brought a different challenge and that has ensured that I continue to evolve, not just as a manager but also as a person. We were owned by Blackstone Private Equity who sold the business to a consortium led by Bain Capital in 2017. It was a great learning experience to go through the sale process- from pitching for the business to eventually sealing the deal with complete due diligence. I take pride in the fact that all the verticals I manage have predominantly local staff who not only have immense experience in the business but also help me in ensuring that we run a very effective operation. Over the last seven years, we have grown manifold, adding more than 30 new resorts in our portfolio while expanding our fleet considerably as well.
HM: What does TMA stand for as a company?
SM: TMA is the world's largest seaplane operator with a fleet of 57 aircraft and transferring 1 million passengers every year to more than 80 resorts in Maldives. As a company, we stand for reliability and flexibility. Our operations are extremely complex. Hence, it is very important to be there for your partner resorts whenever they need support. We strive to provide our mutual guests the most memorable flight of their life and seek to always improve and innovate in our journey.
HM: How do you maintain service standards at TMA?
SM: We monitor all service level agreements (SLA) in a holistic manner. Of course, there will be bad days. However, we try to learn on how we could do things differently in order to avoid certain situations. Our systems are very robust and evolved and provide us with data which we can work with. We can track the complete guest journey from the time they land in Maldives till the time they disembark from the seaplane at their resort. We also have our in-house scheduling software which was built and customized to suit the business model of TMA. In addition, we welcome customer feedback in order to offer the best service standards to our guests.
HM: What makes TMA different from its competitors?
SM: TMA's business model is one of the most unique in the world. A traditional airline has a number of aircraft and pre-defined routes. They fly on those routes and hence the task at hand is to ensure maximum seats are utilized at the right revenue metric. At TMA, we do the opposite. We aggregate the demand from all our resort partners. Once we get that, we work on a schedule which will be based on our service commitment to every resort – enabling for optimal seat utilization across our fleet. We have had many subject matter experts come and exclaim their appreciation on the complexity involved in the scheduling and the on-day operations. Our unique business model offers immense flexibility to our resort partners whereby we accept last minute changes, additional bookings, charter requests and any other exigencies. It is this flexibility with a great degree of reliability which helps TMA standout.
HM: How did Covid-19 affect the company?
SM: As I touched upon, Covid-19 hit us really hard. Being an airline dedicated to serving tourist resorts in a country which thrives on tourism, you would imagine it would be the worst possible outcome for us. Aviation and Hospitality industry across the world was reeling under the Covid-19 aftermath. From a full throttle bustling seaplane operation to a complete stand still – those were scenes you would never want to witness again! However, we took it in our stride. The government of Maldives did tremendously well to open the borders and kick-start tourism. All the tourism stakeholders burnt the midnight oil in order to ensure that we could offer a safe destination for the guests to choose to fly to – amidst the pandemic! We trimmed down on our costs – since it was a matter of survival and we are glad to have had full support of our staff. We brought a lot of changes in our operations in order to ensure that we offer a safe and sanitized environment to our guests. Now that I think back, it has been a tremendous journey with participation from everyone to bring us where we stand today!
HM: What is the ultimate goal of TMA as a service provider and how do you see the future of TMA?
SM: As a service provider, our ultimate goal is customer satisfaction. The smiles on the faces of our guests is what we thrive on. They say business of business is doing business. While it is true, we strongly believe that if we can take care of our resort partners and our mutual guests, business will do well and continue to evolve and grow. TMA will continue to expand and serve as the backbone of tourism infrastructure in Maldives. We started with just two seaplanes, more than 25 years ago, and have expanded to a fleet of 57 aircraft now. We strongly believe that Maldives as a destination is on a growth trajectory where guests from across the world are now learning about the destination and are eager to visit the island nation.
HM: What is your advice to the newcomers in the industry?
SM: Keep things simple and be open to exploring opportunities that come your way. As a newcomer or fresher in any industry, it's very important to be open to accepting roles – even though they might not fit exactly in your "planned" scheme of things. In the initial two-three years of your career, try to explore different verticals in the business you are in and use the time to understand where your interest actually lies. This would help you to gain invaluable experience of that business and also aid in the future as you climb up the corporate ladder.
Featured Image: Shubham Moondhara, Head of Corporate Strategy & Business Development, Trans Maldivian Airways