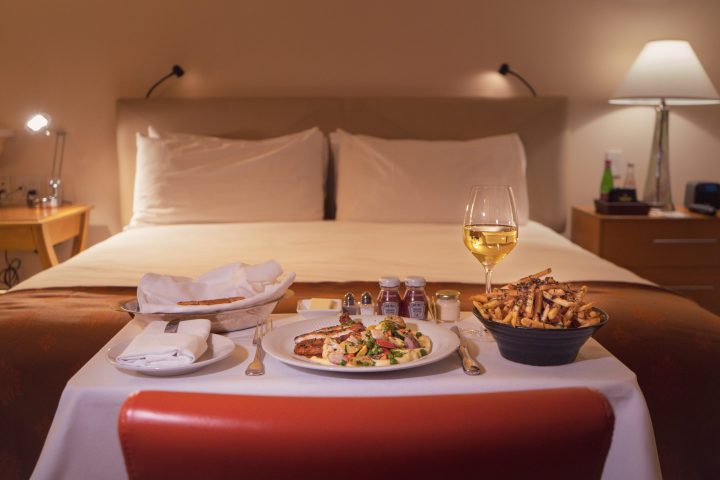 Six Bizarre Room Service Offerings
Traditional room service has taken a captivating turn as hotels embrace their creative side. Gone are the days of merely indulging in burgers in bed; now guests can experience a whole new level of extravagance. Discover six peculiar room service offerings, including toy-wielding butlers and private performances that redefine luxury, entertainment, and the room service experience.
Private Orchestra at The Milestone Hotel in London, U.K.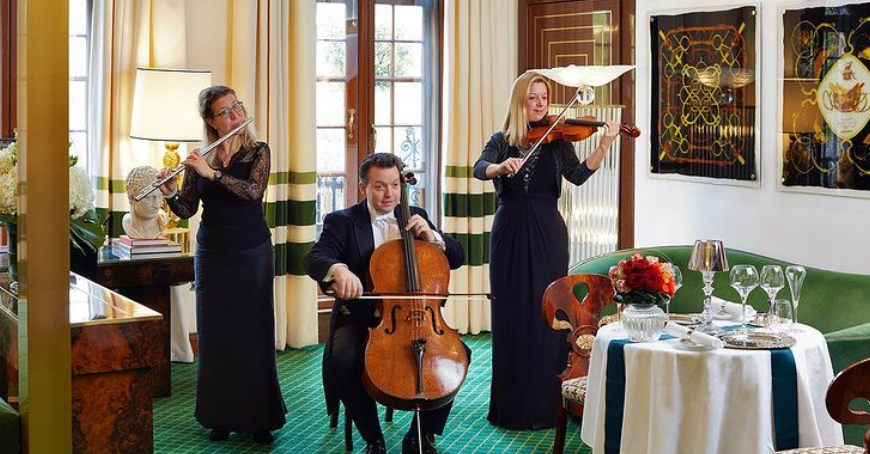 Featured Image: The Milestone Hotel via Instagram
The Royal Philharmonic Orchestra can drop by your suit for a private performance. Listen to a world-class harpist or string trio from the comfort of your room.
Lego Butler at Ashford Castle in Co. Mayo, Ireland 
A white-gloved "Lego" butler will deliver Lego sets to guests on a silver tray.
Caviar Hotline at Park Lane New York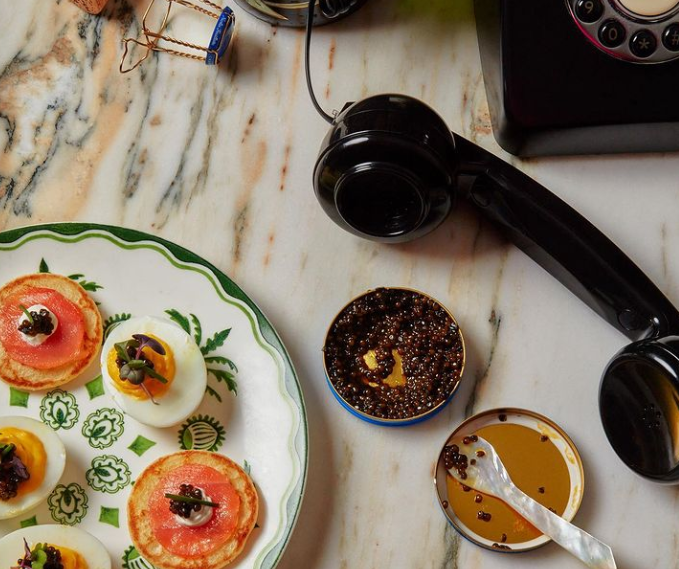 Featured Image: Park Lane New York via Instagram 
The Caviar Hotline allows guests to order caviar on demand by simply dialling 5.
The Black Gold Burger at Post Oak Hotel in Houston, U.S.
Indulge in the decadent "The Black Gold Burger" made of 16 ounces of Wagyu beef, seared foie gras, and black truffle in a caviar-infused black and 24K gold brioche bun. The burger is accompanied by 24-karat gold hand-cut fries and a 2006 bottle of Dom Perignon champagne for the price of $1,600!
The Home Alone Sundae at The Plaza Hotel in New York City, U.S.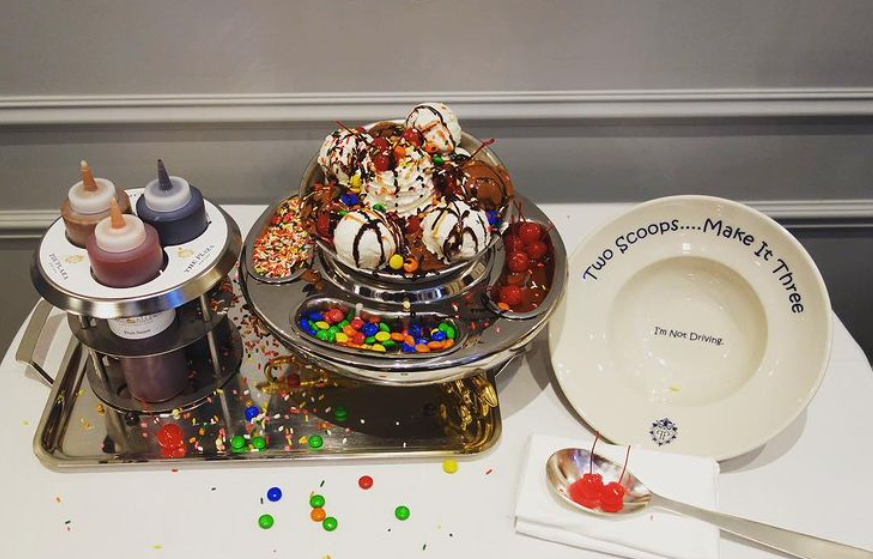 Featured Image: The Plaza Hotel via Instagram
Inspired by the sundae, Kevin McCallister makes in the 1990 film, Home Alone, the Home Alone Sundae features 16 scoops of ice cream and countless toppings for $300.
Shower Beer at DogHouse Columbus Hotel in Columbus, U.S.
The DogHouse Hotel and Brewery stocks the bathroom mini fridge with "shower beer" for guests to take a sudsy and hoppy shower.