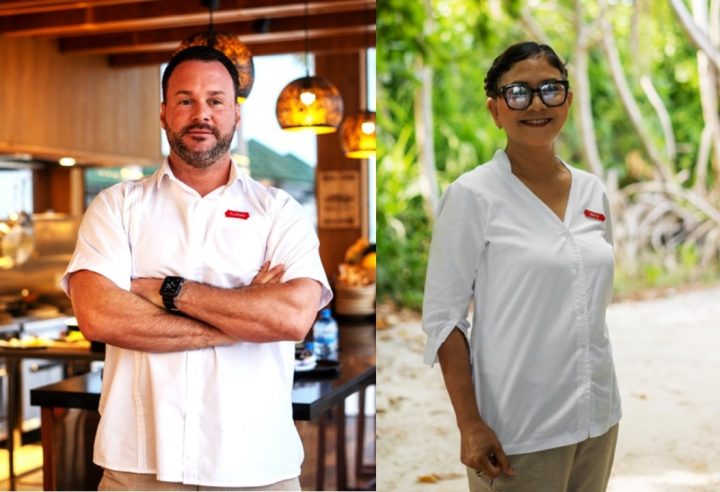 Siyam World Appoints Key Leaders
Siyam World, Maldives, has appointed Florian Niessing as director of food & beverage and Maya Damayanti as Veyo Spa manager. Florian will oversee food and beverage related operations of over fourteen outlets at the resort while Maya will oversee the Veyo Spa, one of the biggest spas in the country.
Originally from Germany, Florian has had extensive professional expertise within the industry worldwide, holding incredible positions such as hotel manager at Staycity Hotel in Heidelberg, cluster director of food and beverage at Crown and Champa Resorts Maldives and bar and beverage manager at Le Meridien, Xiamen in China. His career highlights also include running his own hotel/ restaurant/ bar in Phuket, Thailand, and winning numerous awards for his cocktail creations.
"I am very excited to be a part of the Siyam World family, we have such a genuine team and a lot of amazing ideas. Our goal is to offer the most exciting and extensive choices of F&B experiences in the market including genuine heartfelt service by a proud and passionate team," said Florian.
Maya, originally from Indonesia, brings in fifteen years of experience working with global luxury hotel and resort groups across Bali, Malaysia, Maldives, Srilanka, India, and Middle East. She was also awarded Best Spa Manager 2016 within the Bali Region by the Indonesian Tourism Government affiliated with (IndSpa) the Indonesian Spa Professional Association and, Indonesia Wellness Master Association (IWMA) and Wellness & Healthcare Entrepreneur Association (WHEA).