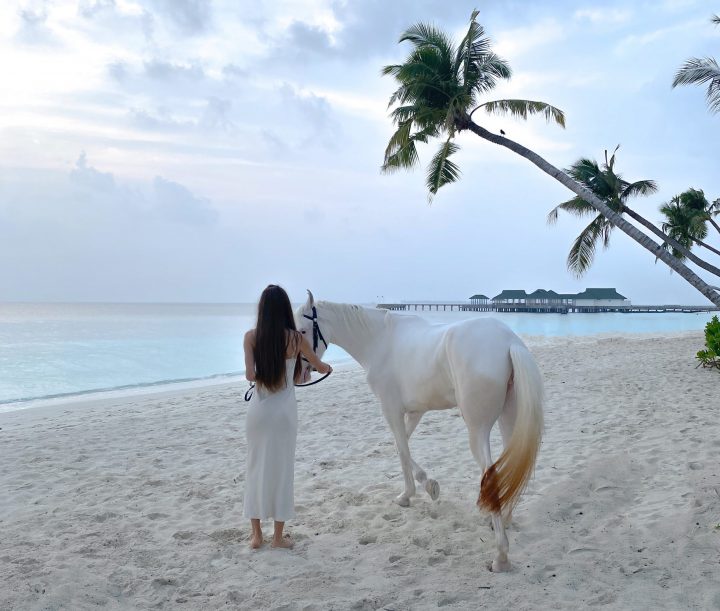 Siyam World Introduces Horse Riding Packages
With the purpose of offering guests unique experiences in Maldives, Siyam World has launched a 15,000sqm ranch on the island in Noonu Atoll, home to four rare breed Indian horses.
Following a comprehensive approval process by the Maldives Ministry of Fishery & Agriculture, the four newest members of the Siyam World family were welcomed into the fold on 27 December 2021 – becoming the first horses ever introduced to a resort in the Maldives. Noor, a six-year old full white mare; Jasmine, a six-year old white and grey mare, Habibi, a five-year old black stallion with white spots and five-year old full brown mare Kanbulo – meaning "sweetheart" in Dhivehi are all rare Marwari breed horses from the Jodhpur region of Rajasthan, India.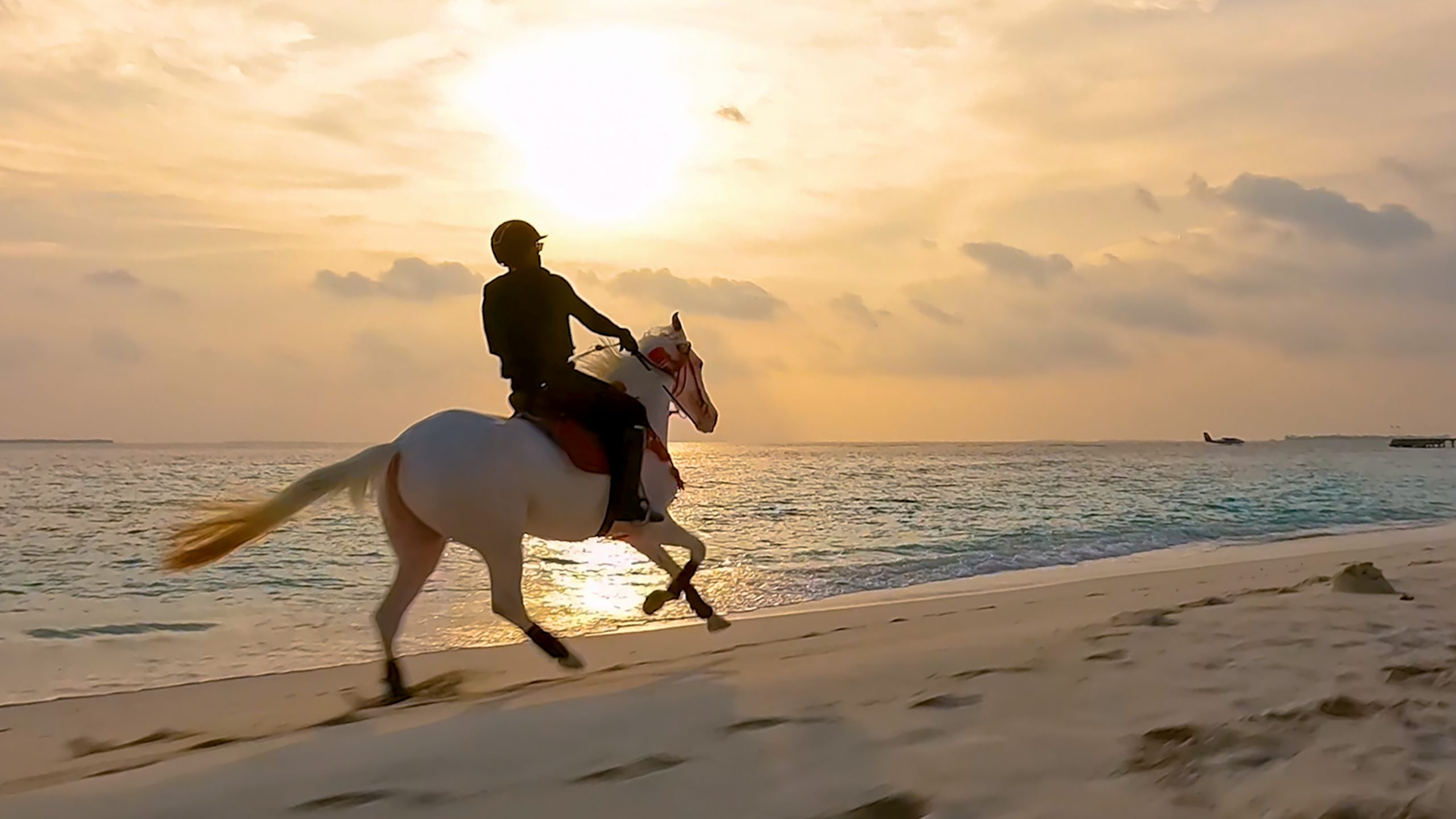 The fully equipped horse ranch includes stabling with stalls; feed and tack rooms; water troughs; dedicated storage areas for hay and bedding; abundant fenced paddocks and fields where the horses can gambol freely; and a full array of maintenance equipment. Experienced hostlers have been employed for each horse, overseen by a specially trained equestrian vet – permanently based on-island, and on call at all times. Regular checks by the Ministry of Fishery & Agriculture provide ongoing additional independent oversight of the animals' welfare.
Guests at Siyam World can now experience sunrise or sunset horse-riding along with photoshoot packages, or even ride them as part of wedding ceremonies.
For more information on the horse-riding packages, visit Siyam World Horse Ranch.