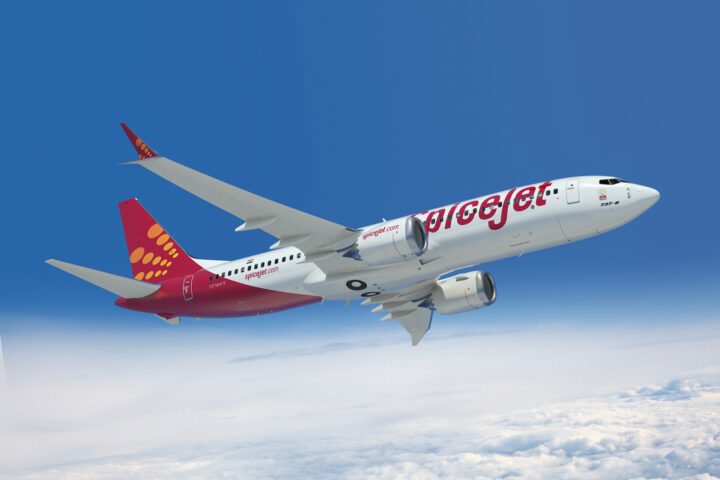 SpiceJet launches Thiruvananthapuram-Malé direct flights
SpiceJet, the India-based low-cost airline, has commenced direct flights between Malé and Thiruvananthapuram, India. A special function was held in Velana International Airport to officially welcome the inaugural flight, which is the second SpiceJet route between Malé and India. SpiceJet earlier connected the two destinations with Malé-Kochi flights.
A special package was launched in conjunction with the commencement of Malé-Thiruvananthapuram operations, offering travellers a special fare starting from US$184. The promotional offer is subject to change based on availability and will only be available for a limited period of time, said Speed Services Pvt Ltd – the GSA of SpiceJet in the Maldives.
"Through the introduction of this new flight, SpiceJet is committed to achieving its goal of becoming the preferred airline of choice for travel from Maldives to India and vice versa," Arpit Bansal, Managing Director of Speed Services told Hotelier Maldives.
We certainly expect more Indian tourist arrivals to Maldives due to better same day connections from Bangalore and Hyderabad, and also more convenient travel options for Maldivians travelling to India whether for work, medical or leisure, the company added.
The new route links Malé and Bangalore with the least connecting time, and Malé will be made even closer to Hyderadab with a small stopover in Bangalore, it said. Besides Malé, SpiceJet also offers connectivity to six other international destinations; Dubai, Bangkok, Colombo, Kabul, Dhaka, and Muscat.
Statistics from the Maldives' tourism ministry show the number of Indian travellers visiting the Maldives rise 21.1% in the January-March period, comparative to the same period last year. A total of 17,156 Indian tourists visited the Maldives during the period. In March alone, a total of 5,008 Indian tourists visited the Maldives, which is a 15.4% increment compared to the same month in 2016.
SpiceJet operates 354 average daily flights to 46 destinations, including 39 domestic and 7 international ones. The airline connects its network with a fleet of 32 Boeing 737NG and 17 Bombardier Q-400s. In addition to SpiceJet, Speed Services is also the GSA of Air France, KLM, and PSA.