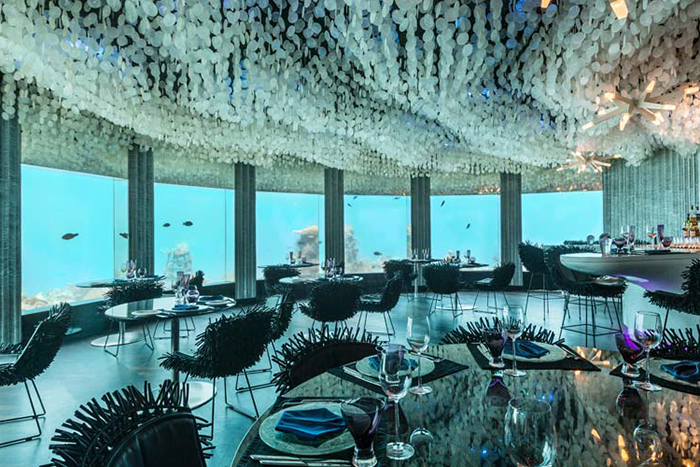 Niyama's underwater nightclub Subsix restyled as a subaquatic lounge
derwa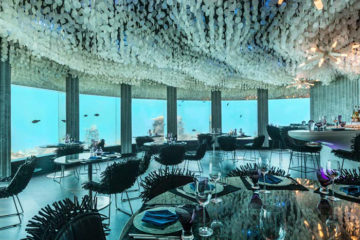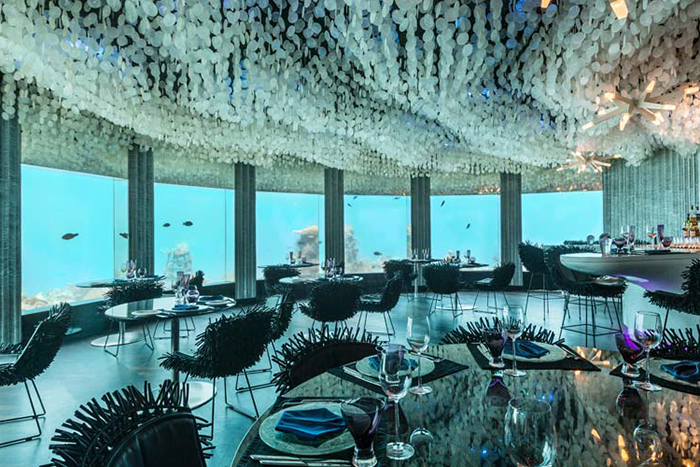 PER AQUUM's Niyama Maldives has just announced the revamping of Subsix nightclub as a subaquatic lounge.
The newly evolved underwater lounge will be open for guests for anything they require – from private champagne breakfasts, lunchtime celebrations to romantic dinners or romantic midnight proposals – this underwater lounge will offer the most exquisite service and unbelievable views- the perfect settings for celebratory events.
Located 500 metres away from the resort, Subsix is only accessible by speedboat. Taking a three tier staircase underwater, guests are lead into the lounge built six metres below the water line. The elaborate detail given to make the lounge what it is today can be seen upon entering the lounge. The redesigning was done by Poole Associates, inspired by deep blue and exotic marine life surrounding the lounge. Everything from the chairs to the ceiling was designed and created to give the lounge a more 'marine' look. The ceiling to floor glass window panes gives guests an uninterrupted view of the ocean and its breathtaking natural beauty.
According to a press release posted on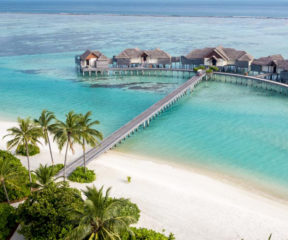 their website, Per Aquum Niyama Maldives' General Manager, Mr. Dietmar Koegerl is quoted to have said, "Subsix is the closest you can get to the reef without a mask or a wetsuit. Guests fell so in love with the setting from the start that we knew we had hit on something special and had to take it to the next level."
Subsix was officially opened in 2012, as the world's first underwater nightclub at Niyama, Maldives by PER AQUUM. The underwater lounge has been a favourite among guests since then, and this new transformation is expected to get even more attention to the resort.
Subsix is now open and the final touches of revamping will be complete by the end of the month.