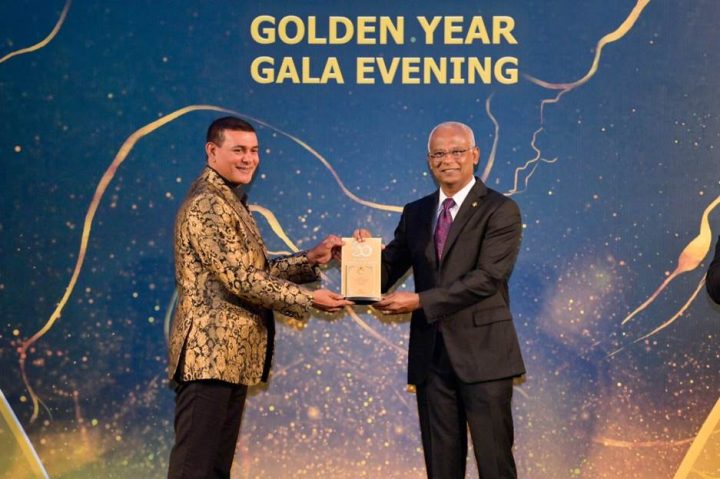 Sun Siyam Celebrates President's Golden Award
Maldivian-owned Sun Siyam Group is celebrating a milestone achievement of its own at the Gala held on the third of October 2022 in Male to celebrate the Maldives Tourism Golden Year. The owner and visionary behind Sun Siyam Group, Hon. Ahmed Siyam Mohamed received the "President's Tourism Gold Award" for his exemplary contribution to the development of tourism in Maldives.
Renowned for being a visionary businessmen in the country, Hon. Ahmed Siyam Mohamed is also one of the youngest resort developers in the industry. Since the inception of his first company, Sun Travels & Tours Pvt Ltd, he has carefully developed his business to create a thriving resort chain in just over three decades.
Sun Siyam Group is a privately-owned company, established in 1990 primarily in tourism and hospitality with a selection of exclusive resorts within its portfolio including four-star deluxe and five-star properties in the Maldives as well as a boutique beach retreat on the East Coast of Sri Lanka. Sun Siyam Vilu Reef marked the beginning of the Sun Siyam Resorts' story, which went on to include Sun Siyam Olhuveli, Sun Siyam Iru Fushi, Sun Siyam Pasikudah (Sri Lanka) and Sun Siyam Iru Veli. Siyam World, the newest addition and a stand-alone brand in its collection, has already been marked a game-changer in the Maldives.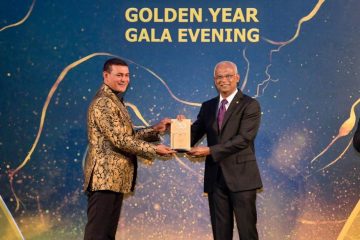 Featured Image: Hon. Ahmed Siyam Mohamed, HEP Ibrahim Mohamed Solih, Golden Jubilee of Maldives Tourism Gala