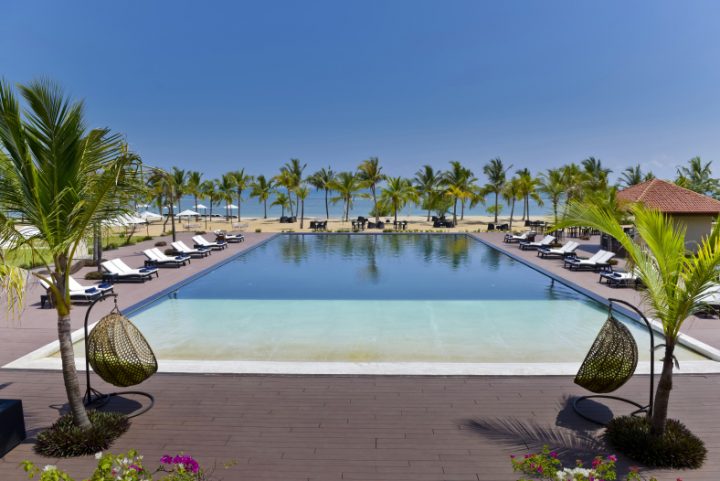 Sun Siyam property recognised among top 25 luxury hotels in Sri Lanka
Sri Lanka's Sun Aqua Pasikudah, operated by Maldivian company Sun Siyam Resorts has been recognized among the best by TripAdvisor Travelers' choice Award 2017 and Booking.com Guest Review Awards 2016.
The Travelers' Choice Award is based on millions of reviews from travelers all around the world on an annual basis. Sun Aqua Pasikudah was chosen as the 10th out of the 25 Best Luxury Hotels in Sri Lanka.
In a press statement, the resort noted that this accolade, "goes to show that the team at the resort is diligently working to provide the true heartfelt Sri Lankan service and warmth. This award showcases the best of the best for excellence in quality and satisfaction of the customer."
"It is a great honour to be recognized as one of the 'Top 25 Luxury Hotels' in Sri Lanka providing unparalleled guest experiences. It is a testimony that our goal to continually strive to be a leader in the hospitality industry is appreciated by our guests" said Evgenia Boyankova, Group Director of Business Development, Sun Siyam Resorts.
Sun Aqua Pasikudah also won the 2016 Guest Review Awards by Booking.com. It is a mean of honoring the services of those properties who give guests great experience. The winner was chosen amongst some 800,000 properties on the platform.
Sun Aqua Pasikudah is a true showcase of the world renowned Maldivian hospitality together with the Sri Lankan charm. In a country where there is so much of history and culture to explore, this luxury boutique property sits in the heart of everything.
Perched on the beach front, Sun Aqua Pasikudah, an all-suite resort – makes the most of its sun-drenched setting with highly detailed five-star suites, gourmet dining and a fully stocked cellar of Old and New World wines. Private excursions are arranged through jungles, mountains and underwater terrains. Guests can also enjoy the colorful marine life rich with corals and shipwrecks. A scenic journey from Colombo and the International Airport, this exclusive address is one of the island's most serene coastal getaways.