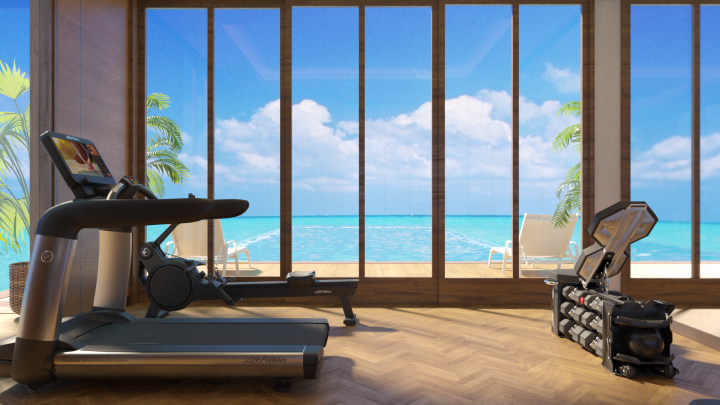 Supplier Spotlight: Seara Sports
Sports Engineering And Recreation Asia Ltd. (Seara Sports) is the regional leader in designing, developing, supplying, and installing sports, athletic, and fitness facilities in Southeast Asia and beyond. The company supplies and installs recreational solutions to the Maldivian resort market through its office in Male.
Hotelier Maldives sat down with Ahmed Marzooq (Mare'), Seara Sports Maldives Country Manager, to learn more about the company's products, services, and emerging recreational trends in Maldives.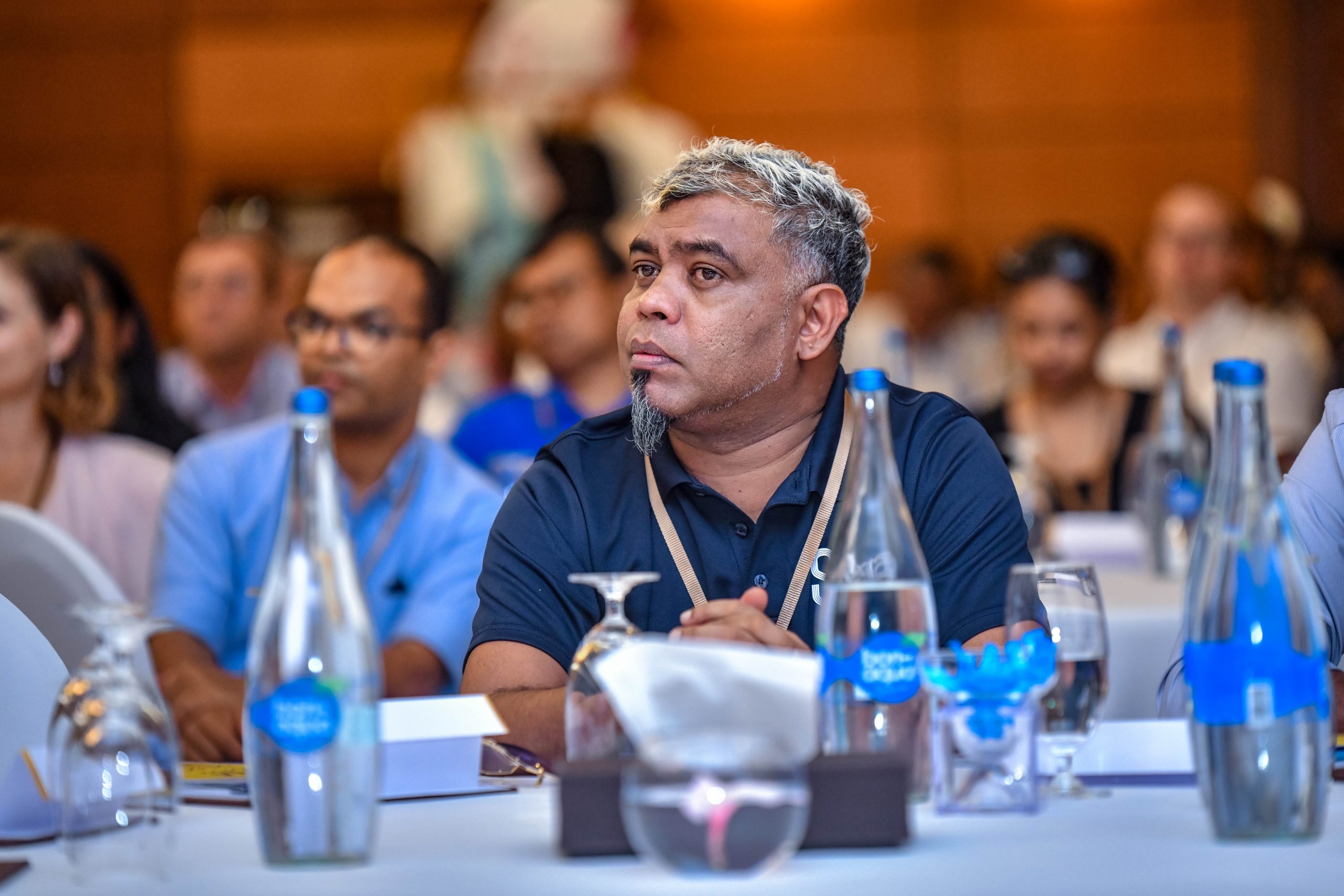 Featured Image: Mare' at Hotelier Maldives GM Forum 2022
HM: How long has Seara Sports been providing recreational solutions in the Maldives? 
Mare': Seara has been doing projects in Maldives for the past 18 years. Seara's corporate headquarters is in Bangkok, Thailand. There are 15 offices and 10 showrooms in nine countries across the Indo-China and East Asia region. The Maldives country office was established in 2017.
HM: How does Seara Sports distinguish itself from competitors? 
Mare': Our office and team based in Maldives gives Seara an edge over competitors. Our team has local knowledge of sales, distribution, and logistics in the Maldives. If a resort has any issues with their equipment, our team is on call 24/7 and can travel to a property the next day if necessary.
At Seara Sports, we are committed to protecting a property's investment in recreational solutions. As an authorized distributor of all the products we sell, we can provide spare parts with fast-moving spares in stock in Male. Our trained technicians can visit the property for equipment repair and maintenance.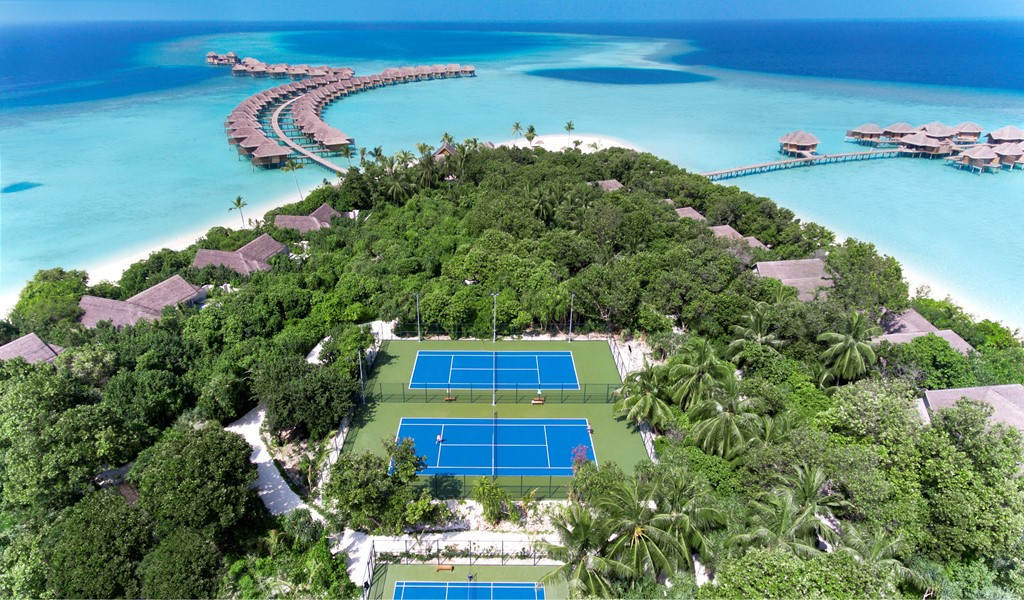 Featured Image: Vakkaru Maldives 
HM: What types of products and services does Seara Sports Maldives offer? 
Mare': Sports engineering is unique in the fitness and sports industry. We broadly specialize in commercial fitness and consumer fitness not as a single brand supplier but as a multi premium brand supplier. Our major brand is Life fitness which includes Hammer Strength. But we are also authorized distributors for Escape, Torque, Balanced Body, Power Plate, and many specialty brand products. We can help our clients choose the best products according to their chosen positioning between health and skill facilities.
Seara's Sports Construction is specialized in surfacing indoor and outdoor sports facilities with Laykold acrylic and synthetic grass. Our team specializes in surfacing tennis, padel, pickle ball, futsal, and mini soccer courts. As well as other outdoor multi-purpose facilities for guests and staff. Indoor facilities include specialty flooring for gyms, multi-purpose halls, jiu-jitsu, yoga, squash, and dance.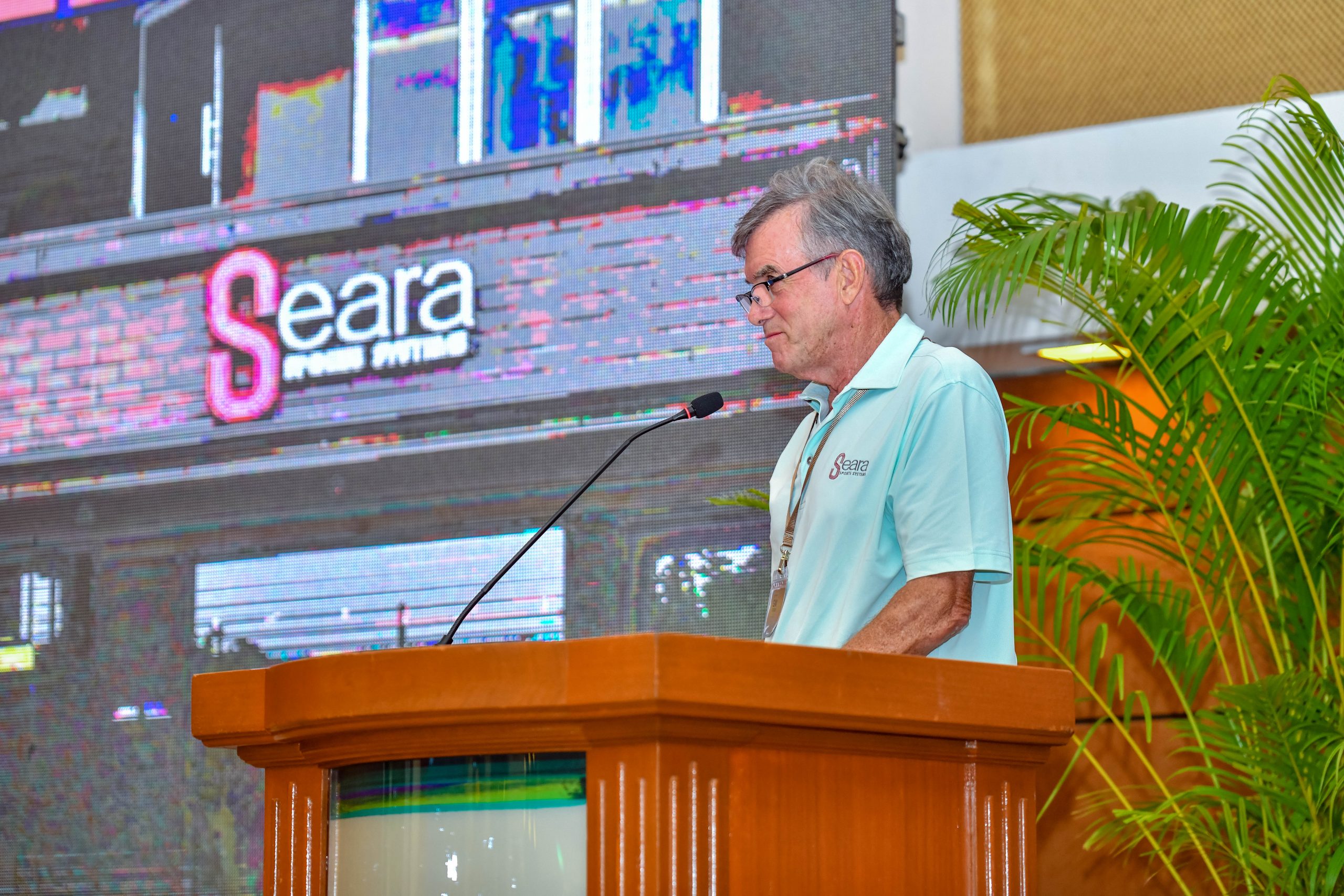 Featured Image: Patrick Dean, Executive Director, SEARA Sports at GM Forum 2022
 HM: What services does Seara Sport Maldives provide? 
Mare': We are committed to forming a long-term relationship with resorts. We can assist with design, purchasing, installation, training, and servicing.
If a property gets in touch with us at the designing stage, we can recommend a design and optimal equipment for their needs. With nearly two decades of experience providing recreational solutions to Maldivian resorts, Seara has the knowledge to recommend equipment based on a property's number of rooms, guest profile, and resort branding.
Our team provides installation and trains gym staff on how to use and maintain the new equipment. After this process, we strongly recommend resorts sign a Service Level Agreement with us to maintain the equipment. As I mentioned previously, we are committed to protecting our client's investments. Currently, we have around 24 resorts with Service Level Agreements. Depending on the package, the Seara Sports Maldives team will travel to the resort a couple of times a year to check and service the equipment.
HM: How did the pandemic impact business? 
Mare': Before the pandemic, we never did retail business in Malé. However, with everyone stuck at home, many wanted high-quality exercise equipment at home to stay active. We also began to supply equipment to gyms in Malé.
During the lockdown, business definitely slowed down, but once resorts reopened, we were very busy. Imagine all the equipment left untouched for months. Our service technicians were servicing all the equipment to prepare for guests' return.
Despite the slow pace of business, we did not lay off or reduce the salary of our staff during the pandemic. Our staff is very valuable to us.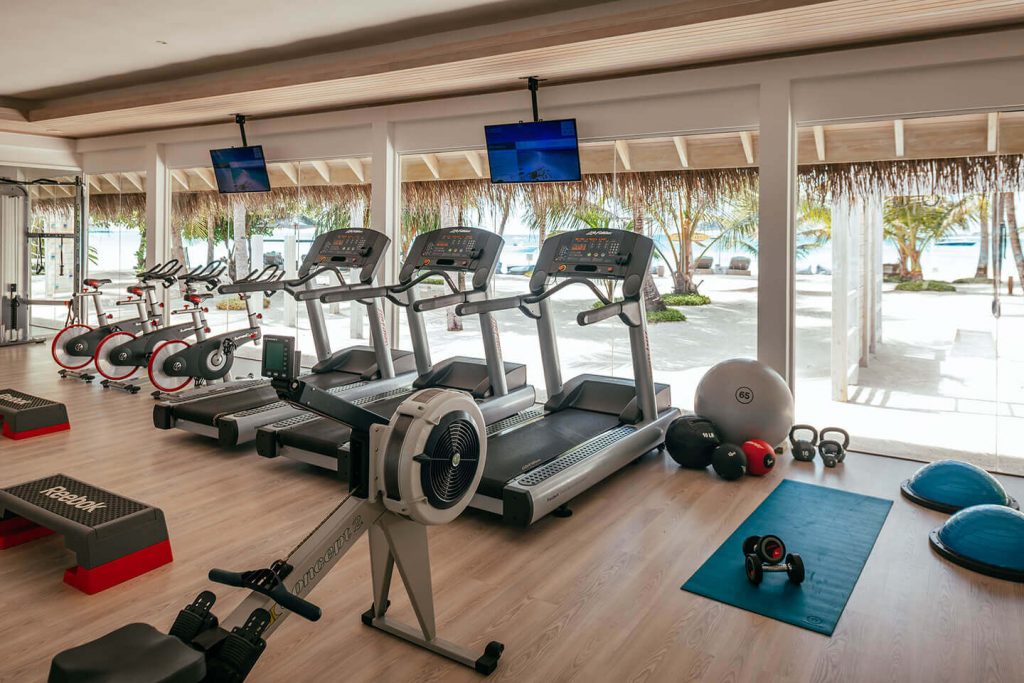 Featured Image: Seaside Finolhu
HM: What fitness trends have you noticed in Maldives? 
Mare': The fitness industry used to be all about impressive equipment, but now consumers are more interested in free weights, strength, and functional training. After the pandemic, people are more inclined to practice movement outdoors. Resorts are installing outdoor functional gyms to meet this demand.
Resorts are also investing more in staff recreation. More and more resorts are providing staff with state-of-the-art gym facilities and sports courts to keep their body and minds active. To retain staff from going to work for competitors, resorts are providing recreational amenities as a perk. Interestingly, the staff recreation area is often bigger than the guests', as it experiences significantly more traffic.