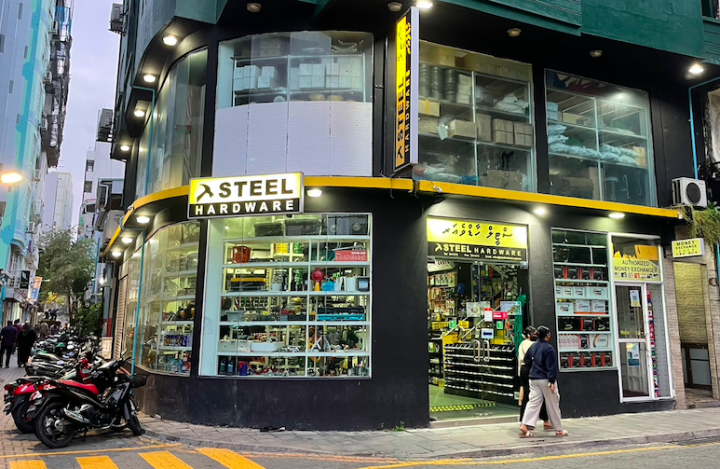 Supplier Spotlight: Steel Hardware
Steel Hardware was founded in 2005 by four brothers, with backgrounds in logistics, business, and engineering. The beginning was humble. With zero capital, the brothers opened a small retail shop with one employee in Malé. Capitalizing on the booming resort development industry, the company has grown to one of the Maldives' leading hardware and construction material suppliers, employing 80 staff members, with four outlets, a delivery fleet, and warehouses in Malé and Thilafushi.
Hotelier Maldives Interviewed Mr. Ali Fauzy, Steel Hardware's Managing Director to learn more about the company's history, products, CSR and future aspirations.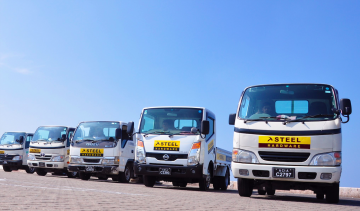 Featured Image: Steel Hardware Delivery Fleet 
Diverse and Readily Available Product Range
Steel Hardware supplies materials for resort, private and government construction projects. Offering A-Z products from the smallest screws, longest cables, sturdiest timber to steel products, Steel Hardware is a one stop shop for construction materials.
Steel Hardware maintains large warehouses in Male and Thilafushi with a diverse stock of products to supply materials to projects immediately. With advanced planning, Steel Hardware can offer special factory direct rates or source overseas products.
Steel Hardware has grown a loyal network of customers across the Maldives, including resorts such as Centara Grand, Ritz-Carlton, Four Seasons and Velaa Private Island, to name a few.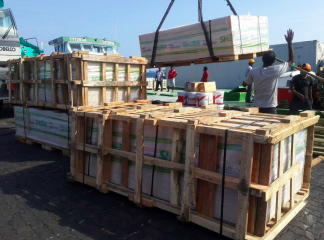 Featured Image: SHERA Fiber Cement Boards
An Emphasis on Sustainability 
Steel Hardware has a diverse portfolio of sustainable products. Most notably, they are the exclusive distributor of SHERA Fiber Cement Boards, a sustainable alternative that is weather, water, fire, and pest resistant.
Steel Hardware is also the exclusive distributor of RR Kable and Chiyoda LED lights. RR Kable produces a variety of cables with minimum impact on the environment by optimizing natural resource consumption. Compared to traditional lighting, LED lights are more energy efficient, using up to 80% less energy.
Looking forward, Steel Hardware plans to expand their range of environmentally friendly products. With resorts and the larger public placing a greater importance on sustainability, Steel Hardware intends to step up and meet this demand.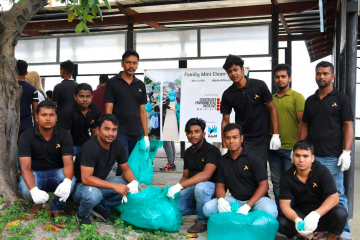 Featured Image: Steel Hardware CSR Initiatives
Steel Hardware is committed to ensuring the wellbeing of people and the planet as exemplified by their CSR initiatives. During the pandemic, the company donated disinfectants to the Sri Lankan healthcare sector and the Maldivian Red Crescent. In the future, Steel Hardware is planning environmental CSR projects. Steel Hardware is committed to developing the local workforce, encouraging Maldivians, especially women, to look out for employment opportunities with the company.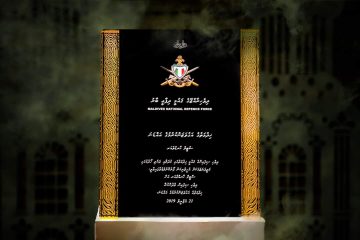 The shield is awarded by the Maldives National Defense Force (MNDF), in recognition of the material solutions extended by Steel Hardware, valuing their services to the highest degree.