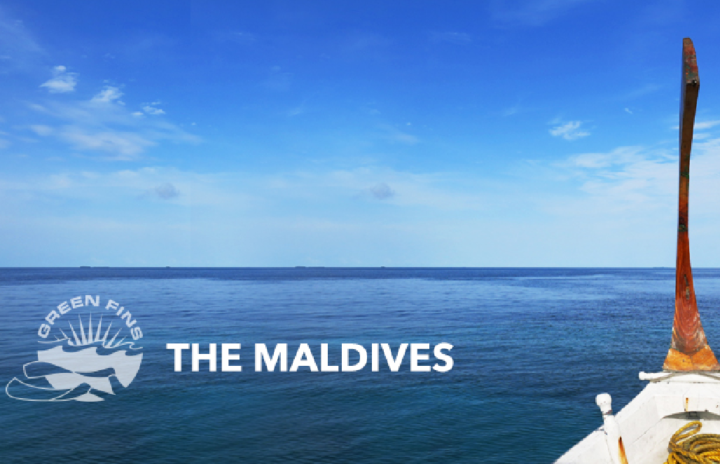 Sustainability Spotlight: Green Fins
This week we highlight, GREEN FINS, originally initiated by UNEP under the Regional Seas programme as part of the effort to increase public awareness and management practices that will benefit the conservation of coral reefs and reduce unsustainable tourism practices. It is overseen by the Coral Reef Unit of UNEP based in Bangkok in collaboration with UK charity The Reef-World Foundation.
Green Fins is a comprehensive approach that encourages dive centres and snorkel operators, local communities and governments to work together to reduce their environmental impacts. This is primarily done through the private sector adopting a Code of Conduct that will help mitigate their impacts when carrying out marine tourism activities.
The Code of Conduct consists of 15 points, which target environmental threats posed by the tourism industry, both under water and on land. Green Fins members receive the training and the tools to promote environmental education and awareness, tapping into the tourists and the diving community, which is shifting more and more towards eco-friendly initiatives as a result of the demand from the consumer. Green Fins dives even deeper as it creates a network through which dive centres, local and national governments and communities who work together to tackle local environmental threats to protect livelihoods and food security.
Members, who join for free, receive annual assessments, training and feedback to help them achieve the Code of Conduct points, that not only standardises membership but also allows a system for measurable progress and collaboration between stakeholders.
In Maldives, the Government entity which coordinates and facilitates Green Fins activities as the National Management Team are the Environmental Protection Agency, a legal regulatory entity working under the supervision of a governing body of the Ministry of Environment and Energy.
Though central operations are located in Male' City, Green Fins members can be found across the Maldives, including Dhaalu Atoll, Raa Atoll, Alifu Alifu Atoll, Alifu Dhaalu Atoll, Kaafu Atoll, Laamu Atoll, Gaafu Alifu Atoll and now in the Baa Atoll Biosphere Reserve as well.
Where resources are available, the environmental standards of Green Fins dive and snorkel centres are assessed annually to help tourists choose the most environmentally responsible centres!
The Top 10 Members list those businesses who have managed to get the lowest assessment scores out of all of the assessed Green Fins dive centres within the last 18 months. The lower the score, the less environmental impact or threat there is to the coral reefs and other marine life.
Four Maldivian snorkel and dive centres are currently ranked in the top 10 members of Green Fins. They include, Euro-Divers Kandooma Kaafu Atoll, Four Seasons Landaa Giraavaru Dive Center Baa Atoll, Blue In Maldives by Diving & Sailing Kaafu Atoll, Maldives and Ocean Paradise – Cocoa Island Kaafu Atoll.