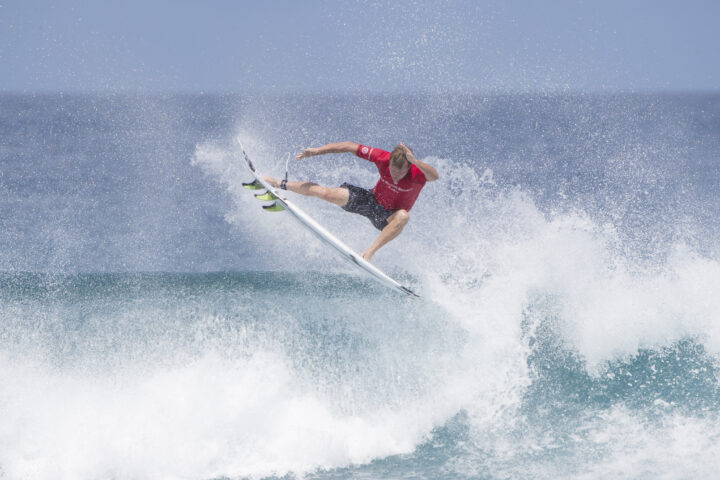 Taj Burrow wins Four Seasons Maldives Surfing Champions Trophy 2016
Australian surfer Taj Burrow has won the top prize at the elite Four Seasons Maldives Surfing Champions Trophy.
The 2016 edition concluded yesterday with Burrow defeating reigning champion and big wave legend Shane Dorian in the final.
"This has been such a fun event," Burrow said.
"Sultans is just such a fun rippable wave, and to surf with one of my childhood heroes, Shane Dorian, in the final was like a dream come true. I was so nervous in both of those Finals; Shane was ripping so hard and just not falling off, so it was pretty nerve-racking."
Burrow took an early lead with scores of 9.17 and 8.67 out of a possible 10. He finished with a heat total of 17.84.
The Australian, who retired from competing on the elite WSL Championship Tour (CT) recently, takes home the prize money of USD25,000.
He has also been invited back to compete in next year's tournament.
Runner-up Shane Dorian meanwhile posted excellent scores across all divisions and took out the twin fin division. In the final, Dorian posted a heat total of 17.33 but fell just short.
"That was so fun today," Dorian said.
"The waves were pumping all day. I'm so tired after surfing back-to-back finals but it was sick to be out there with Taj, he's an incredible surfer. My wife and I have been looking forward to getting back here all year so I'm stoked we got to experience it all again and get on the different boards in a contest."
Burrow and Dorian also met earlier in the day in the final of the thruster division. The in-form Burrow came out ahead. The pair had overcome the world's best to face off in the final.
Rob Machado, a former Pipe Master and Californian style icon, finished in equal 5th in the thruster division. He squared off against Travis Logie and Taj Burrow and was knocked out of the division, finishing in equal 3rd overall.
Travis Logie, a WSL deputy commissioner, looked a likely finalist in the thruster division, but was outdone by Shane Dorian, who posted a score of 8.90.
Bethany Hamilton, the only female contestant, was also the most impressive performer, posting a score of 8.63 and outperforming her male peers.
But she was unable to rack up a back-up score and finished 6th overall in the event.
"That wave was so perfect – one of the ones you really look for," Hamilton said.
"It's been so good to be here with my family and surfing with the guys. Seeing Rob and his style is just amazing. It's been a really awesome event."
Hussain 'Iboo' Areef, a local surfing hero and the first Maldivian to face off against the surfing legends in the annual competition, was beaten by Burrow in the semifinal.
"This has been the best week," Iboo said. "Seeing the world's best surfing my home break has been amazing but talking to them and hanging out has been the best part. They're all so nice which is cool. I feel like my surfing has improved just from watching how they surf. I will remember this experience forever."