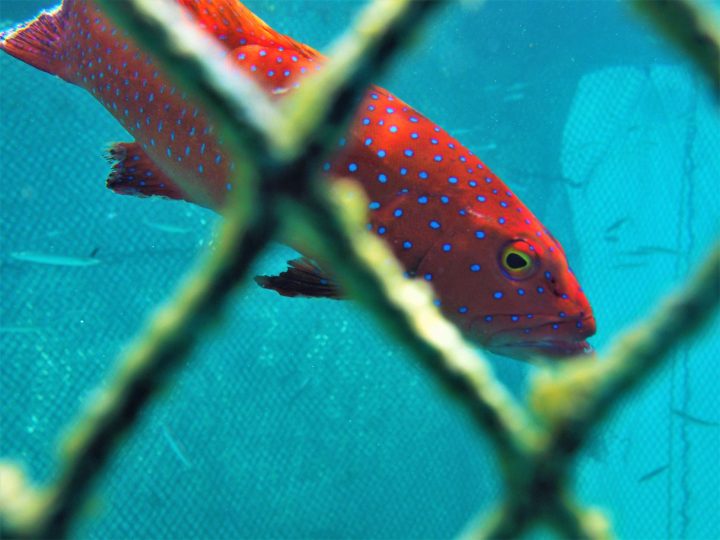 Maldives Introduces New Measures to Protect Wild Grouper Fish
The Maldives has established new rules to control the decline of threatened Wild Grouper, a fish species that plays a vital role in coral reef ecosystems. The new measures include revised minimum size limits for the most highly valued grouper species, based on evidence collected by the Maldives Marine Research Institute (MMRI), formerly Marine Research Centre and Blue Marine Foundation (BLUE).
According to MMRI, Groupers started to decline within only 5 years of the beginning of export fishery. Their research in 2011 reveals that 70% of Groupers that landed for the export trade were immature and their latest research in 2020 offers a devastating update that 90% of the most highly valued grouper species landed are immature.
In the Maldives, at least two of the species found in the country are listed as Vulnerable on the International Union for Conservation of Nature's Red List. Despite several island nations preventing such exports to protect the Groupers, the Maldives remains as the only country in the Indian Ocean still exporting live groupers.
The new 'Grouper Fishery Management Plan' published in December 2020 stipulates that it is illegal to fish, keep on board, store, transship, land, process, retain in a processing facility, export and attempt to export 23 species of groupers below their size limits. The plan gives the Ministry one year to enforce and implement the size limits. However, it is expected to come into force much earlier, following the publication of the new Grouper Fishery Management Regulation in the Government Gazette.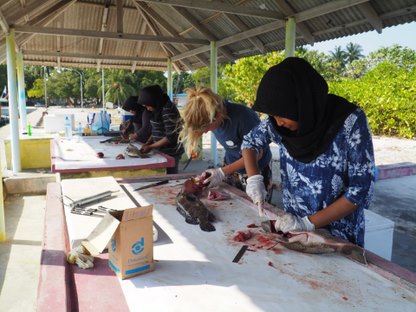 The plan extends the timeframe of protection for five spawning aggregation sites to a further ten years and clearly defines the activities that are prohibited such as fishing, diving and snorkeling, use of motored vehicles for water sports activities and the use of lights are prohibited between 23rd-3rd day of the lunar period. The new minimum landing size limits were introduced for four species, which in some cases, are 20cm greater than those stipulated in the previous regulations.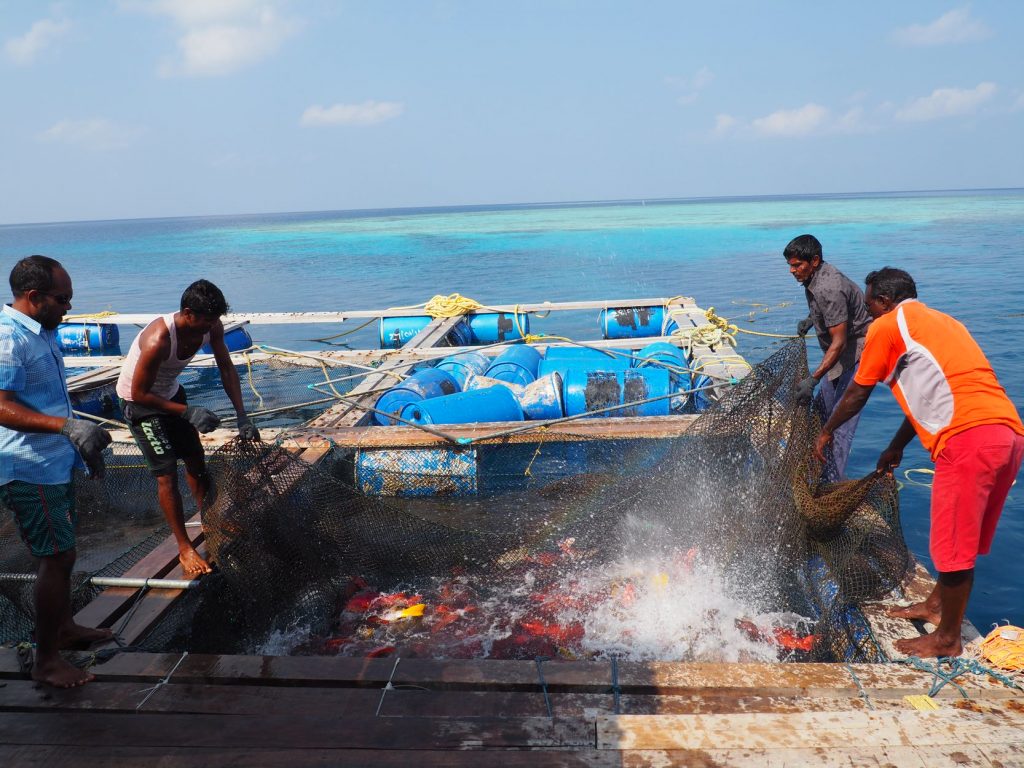 Speaking on the importance of spawning aggregations, Maldives Project Manager at BLUE Shaha Hashim says that "while it is encouraging to see the timeframe extension of the five sites previously protected on paper, there is an urgent need to effectively protect at least one spawning site from each atoll of Maldives, if we are serious about managing our wild grouper stocks."