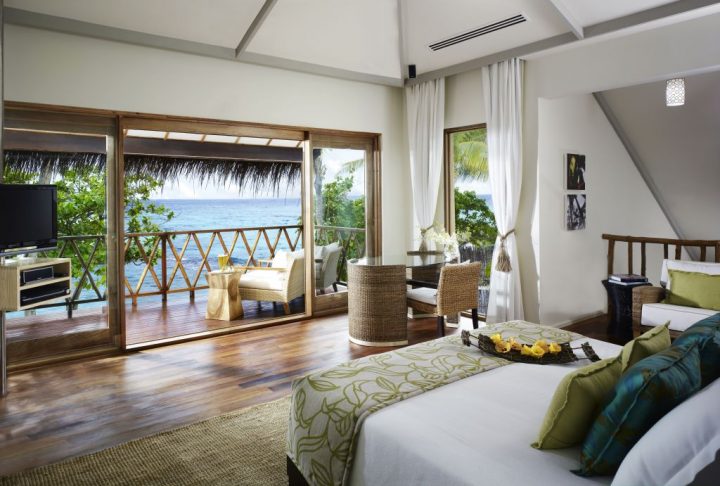 Taj Coral Reef Resort & Spa earns guest acclaim at the Conde Nast Traveller Readers Choice Awards 2023
Taj Coral Reef Resort & Spa has bagged seventh spot in the 'Best Resort in the Indian Ocean' category in the recently announced Condé Nast Traveller Readers' Choice Awards.
A staggering half a million readers voted in the 36th edition of the eagerly anticipated annual awards, that put a well-deserved spotlight on the best cities, countries, hotels, trains, airlines and more, around the world.
This recognition from the longest-running democratic awards in the travel industry is a testament to the hard work and dedication of the entire team at Taj Coral Reef Resort & Spa. It is a cherished addition to recent accolades – including a win under the 'Luxury All-Inclusive' category at the World Luxury Hotel Awards 2022 – which solidifies the resort's leadership position in providing exceptional, all-inclusive luxury experiences.
While it crafts special boutique experiences for travellers seeking romance and adventure in the Indian Ocean, Taj Coral Reef continues to strengthen its commitment to sustainability and environmental stewardship. An EarthCheck Platinum Certification in 2023 corroborates the team's heartfelt dedication to responsible tourism. From a pioneering Coral Reef Rehabilitation Program that keeps its priceless 1000-year-old atoll thriving to promoting sustainability practises amongst guests, Taj Coral Reef is determined to preserve our planet for future generations.
Taj Coral Reef & Spa, Maldives is a luxury boutique resort for the adventurously-inclined romantic traveller, Taj Coral Reef is tucked over a 1000-year old heritage coral atoll, encircling the heart-shaped Hembadhu Island. 62 plush, thatched-roof villas are designed atop the stunning house reef to offer environmentally-responsible vacations. Besides a world-class dive-in centre, the resort's award-winning environmental protection and conservation program invites guests to participate as 'Custodians of the Reef', protecting this fragile ecosystem while gently exploring it.