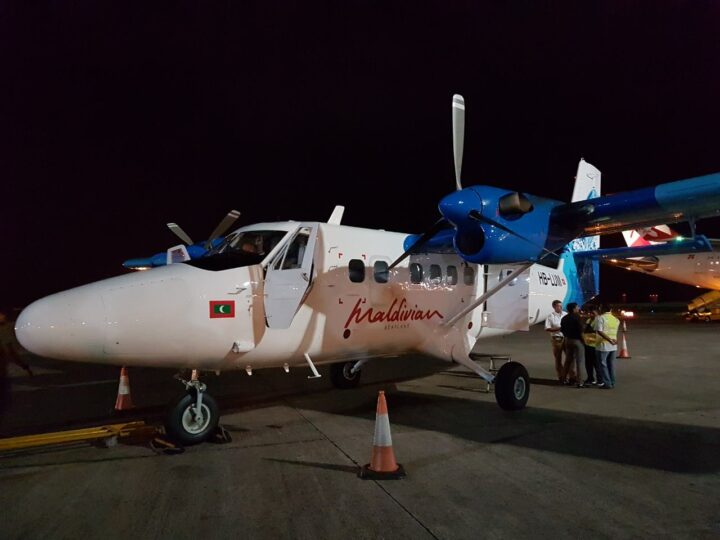 Maldivian gets new seaplane, announce plans to add two more this year
National Carrier Maldivian has brought in its tenth seaplane and announced plans to add two more seaplanes to its fleet later this year. Maldivian's tenth seaplane, a DHC6 Twin Otter, joined its fleet on April 24.
"The new seaplane is expected to enter service within a week's time," Ali Nashath Hameed, Head of Facilities and Maintenance at Maldivian, told Hotelier Maldives.
"We are constantly working to expand our fleet and further enhance our services. We are looking to add another Dash-8 and two new seaplanes to our fleet by the end of the year."
Maldivian is owned and operated by Island Aviation Services Ltd. and is the leading domestic carrier in the country. Maldivian commenced operations in 2000 and expanded its operations to international destinations in January 2008. It commenced seaplane operations three years ago and brought in its first seaplane in April 2014.
Today, Maldivian operates daily frequent flights to 10 airports within the country, in addition to its international destinations; Thiruvananthapuram and Chennai – India, Dhaka – Bangladesh, Chongqing, Wuhan, Xi'an, Nanjing, Changsha, and Chengdu – China, and Bangkok – Thailand.
Maldivian was recently granted the green light to commence operations between Malé and Colombo, Sri Lanka.
Hotelier Maldives' Senior Contributor Nashiu Zahir recently sat down with Abdul Haris, Managing Director of Maldivian, to see how Maldivian is 'Bridging the Gap' and look back at the company's milestones and endeavours ahead.