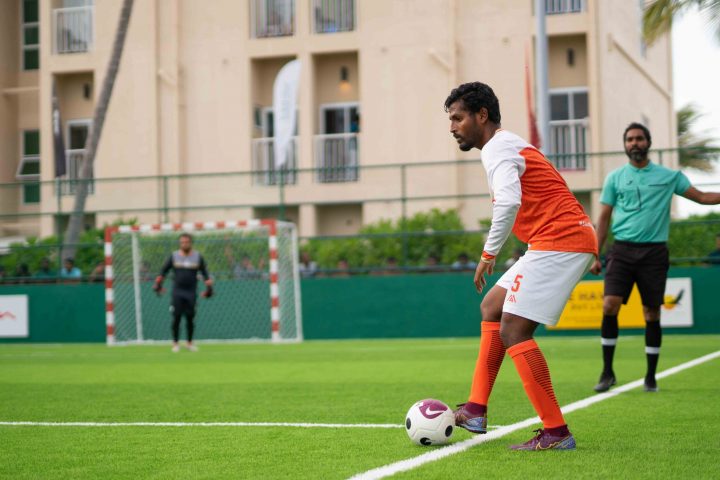 Tekkers Resort Cup 2023: South Kaafu kicks off at Crossroads Maldives
Tekkers Maldives began the South Kaafu Atoll of the Tekkers Resort Cup on Saturday.
The first match was played between the hosts Crossroads Maldives and Hard Rock Hotel Maldives, followed by a battle between Ozen Reserve Bolifushi and Sun Siyam Olhuveli.
For the opening ceremony, senior management of the hosts and participating resorts attended the pitch to show support.
The score for the opening match is a 6-2 win for Crossroads Maldives. OZEN RESERVE BOLIFUSHI also triumphed over Sun Siyam Olhuveli by a margin of 1 goal.
Crossroads Maldives jersey number 5 Nooh Ibrahim and OZEN RESERVE BOLIFUSHI jersey number 30 Ibrahim Zahid are the winners of the man of the match.