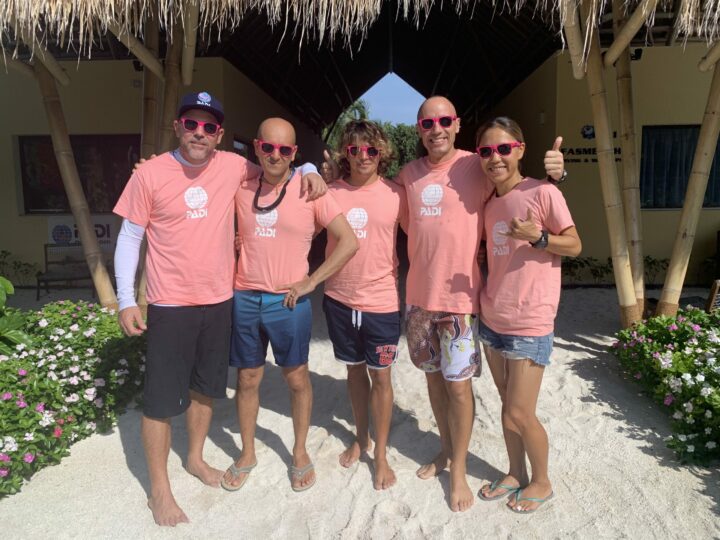 TGI Maldives instigates training for the instructors
TGI Maldives has initiated a training program in collaboration with the Professional Association of Diving Instructors (PADI) for the dedicated instructors of TGI Maldives.
This three-day training program was conducted at Emerald Maldives Fasmendhoo, courtesy of the resort. The course was conducted by the PADI Regional Manager, Mr Matt Wenger. A total of five participants were trained successfully, and all participants passed with flying colours.
The dive centre highlighted the need for their divers to be on par with the latest PADI standards. TGI Maldives emphasised that it was crucial for the instructors to maintain an updated skill set, thus proving the need for a dedicated training program.
The program is designed to ensure that all of the participants are successfully able to conduct all PADI courses and reach the optimal standards expected of PADI divers.
TGI Maldives founder Giuseppe D'Amato commented, "we would like to express our immense appreciation to Emerald Maldives for their generosity in providing the venue for the program, with compliments of the resort. We would also like to thank PADI for ensuring the training was a complete success."