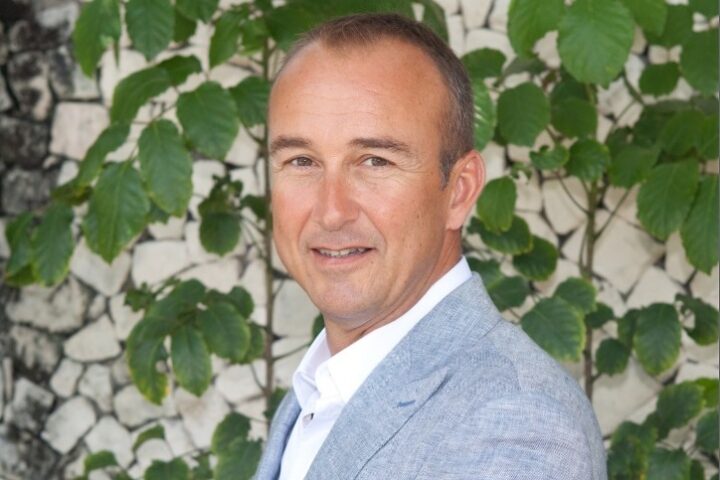 The GM's View: Dominik Kuenstle, Constance Halaveli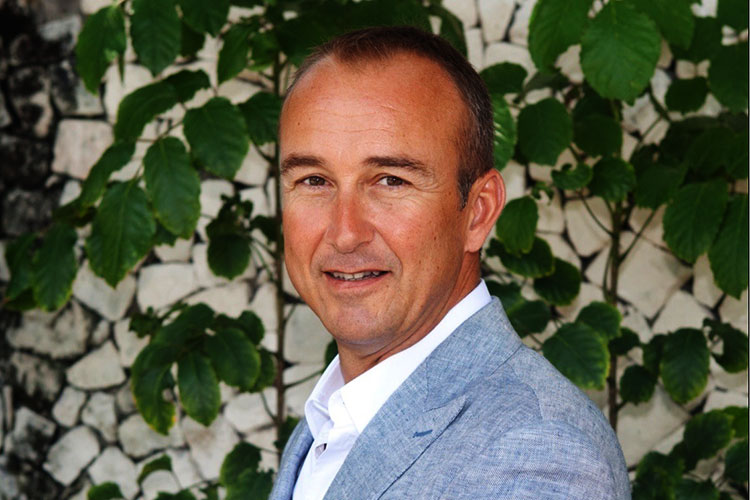 Dominik Kuenstle, from Bavaria, Germany, is the General Manager of Constance Halaveli, a post he has held since the resort opened in 2009. With a wealth of experience in hospitality including ten years in the Middle East, Dominik brings his expertise to the Mauritian brand's flagship property in the Maldives.
HM: How does your background and experience in other properties come into play here?
DK: I've been in hospitality for a long time, getting my feet wet when I was just 22, in Germany where I went to hotel school. I joined a management programme offered by Marriott and trained in various parts of the world, at various positions. I've had experience in sales and marketing, food and beverage, front office, I've run through all the different levels of the business. So that helped me immensely. Also, working in different places, like the Middle East, has given me an appreciation of and a sensitivity to cultural and religious norms and practices.
HM: Constance Halaveli is not a small resort. Is it a challenge to keep the place running smoothly?
DK: It's not too difficult, it's not a big setup compared to Dubai where my last property was an area of 25 hectares, 400 rooms, and a kilometre long strip of beach. Halaveli felt quite small in the beginning, as you can imagine, but it also brings nice challenges and opportunities with it. Because it's so small, you can be present and very visible, and it's easy to do your job, managing the property by walking around, which I consider is a very important part of our profession.
HM: The luxury tourist market is very competitive. What do you do to stand out from the crowd?
DK: Besides being a luxury hideaway where we strive to create an atmosphere of tranquillity, a barefoot feeling, and a certain 'island chic', I believe the big difference to start with, to a lot of other wonderful competing properties, is that our entry-levels are the water villas. There you're surrounded by something the Maldives is renowned for, its beautiful water.
Also a forte of ours, an area where we've created our footprint, is our culinary approach. We have one of the biggest wine collections in the Maldives; we've got two wine cellars, one on land and one over water. We've now established ourselves as a sort of 'foodie' hotel. Our fine dining restaurant Jing offers world class cuisine, and we've had guests tell us that if it were in Europe it would've received a Michelin star. And that is an achievement, I think, especially considering where we are; being a destination that is quite restricted in terms of logistics, in getting fresh products. We also invite international star rated chefs and owners of vineyards to present wines here, we create food pairings. We really try to put the joy of life into our food and beverage philosophy.
I would as well add that one of our other assets is our genuine team: professional, friendly and discreet as the same time/ the Halaveli style.
HM: How would you describe your approach to management? What is your philosophy?
DK: I consider myself a team player. And teamwork is at the crux of everything in this business, we need it to perform on a par with, or to outperform our competitors, it's crucial to our daily routine. I see myself also as a kind of 'coach', allowing my teammates to blossom in their duties, to allow them to go in their own direction but guiding them in the process, trying to bring out the best in the individual as well as the group. And to do this, I have to be a team player, and it's created wonderful success stories along the way. My teammates are empowered, and they know that greatness is achieved with a team effort, and here, where you're restricted to an island for most of the time, it becomes even more important, than in other destinations.
HM: How do you see the future of the tourism industry here?
DK: Well, it's not easy to say, because information is very limited. But the Maldives has unique ingredients and this, coupled with a population that is naturally welcoming, outgoing and caring, creates a great combination, especially for the hospitality industry. The combination of the destination and local communities, and local people is already a success story. And I think despite having ups and downs, the trend will always point upwards.
HM: What advice do you have for people who aspire to have a career like yours?
DK: I would definitely say "Go for it." There is a lot of diversity in our profession, you get to work with people of different backgrounds and cultures in various parts of the world. It adds colour to your life, it's very rewarding and never boring. Trends are always changing as is demand, so you're always engaged, it's always interesting. Therefore there's a lot of energy in this industry. It's a dream job, really.