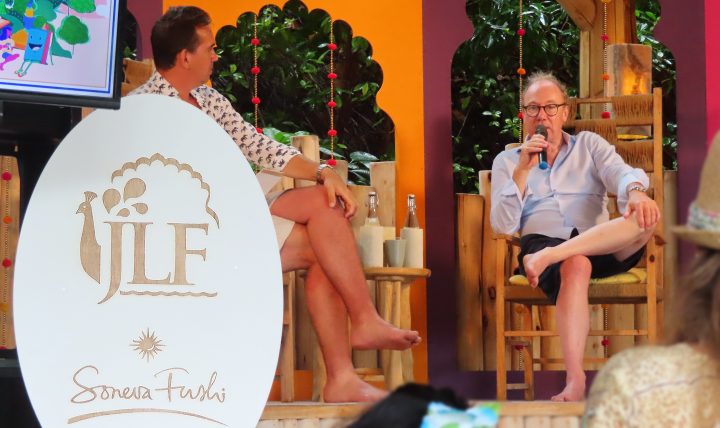 The Greatest Literary Show on Earth Kick-Starts at Soneva Fushi
Titled the 'greatest literary show on earth', Jaipur Literature Festival has arrived to the Maldives for the first time, kicking-off a ten-day festival at Soneva Fushi from 13th May 2022.
In collaboration with Teamwork Arts, JLF Soneva Fushi focuses on the theme of Slow Life and invites guests to engage with a line-up of more than thirty world-renowned speakers – including Author André Aciman, Film Director Mira Nair, Poet Ranjit Hoskote and Scottish Historian William Dalrymple. The itinerary consists of inspiring keynote addresses, intimate author sessions and every day begins and ends with music.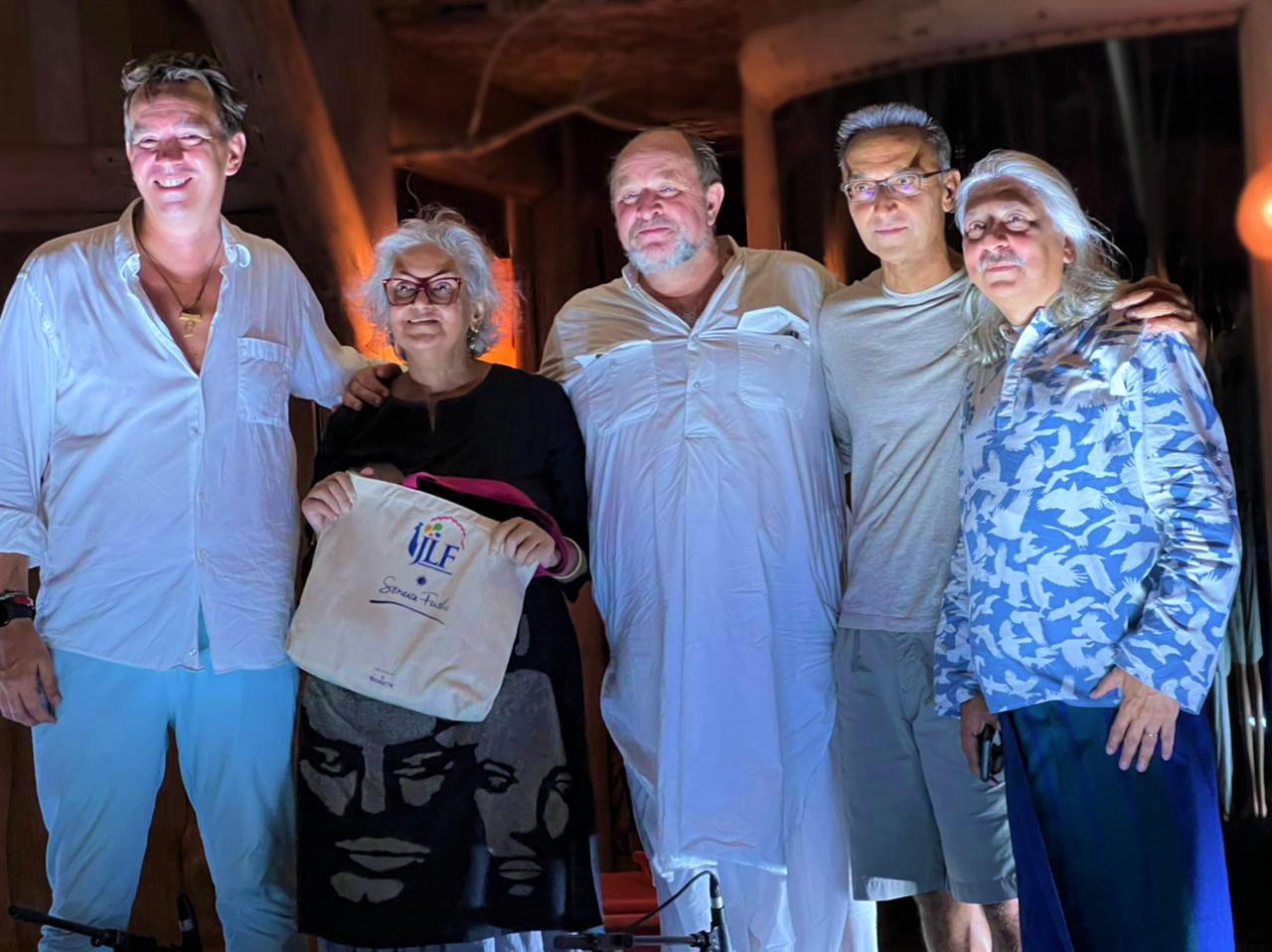 To launch the festival, an inaugural address was given by Sonu Shivdasani, Founder and CEO of Soneva; Namita Gokhale and William Dalrymple, Co-Founders and Co-Directors of Jaipur Literature Festival; and Sanjoy K.Roy, Managing Director of Teamwork Arts. This was followed by a keynote address by British Historian Peter Frankopan and a gala dinner with a stunning musical performance by Sonam Kalra and The Sufi Gospel Project.
"Luxury hospitality is not how many restaurants you have or elaborate wellness concept. It's the magic that the place and the hosts create. Magical service can only be trained to an extent. It has to be inspired," said Sonu Shivdasani in his inaugural speech. "I think our purpose does exactly that. What's the purpose? It's Slow Life."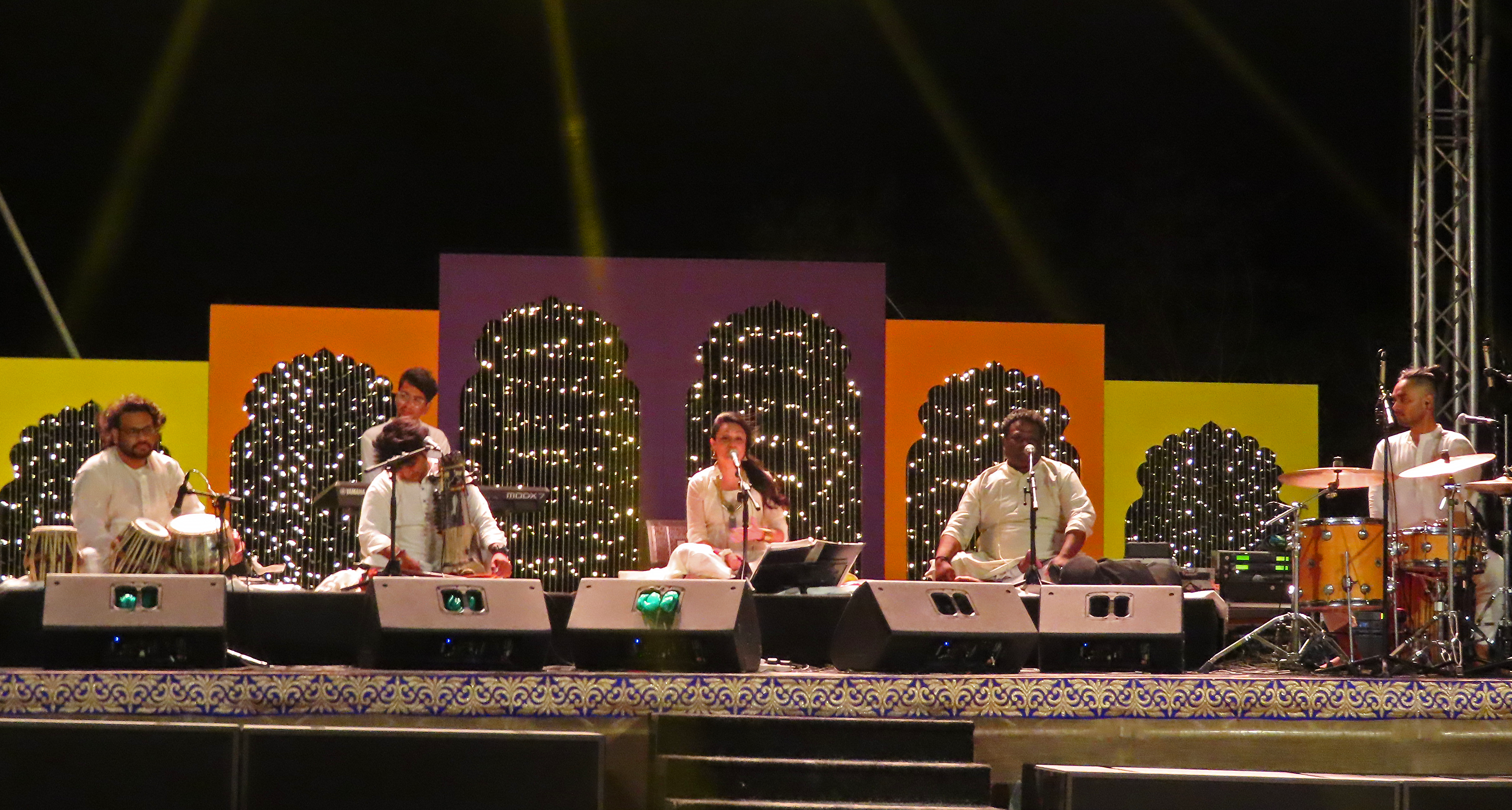 During the weekends, the programme is dedicated to flagship events and includes sunset poetry cruises, gala dinners, live musical performances and film screenings. Meanwhile, weekdays are more focused on close-knit sessions, author discussions and a range of engaging workshops that includes creative arts and writing, Bollywood dancing and glassblowing.
JLF Soneva Fushi 2022 is the first of a series of three festivals. It also arrives to the capital city of Male' for a day on 18th May 2022, taking place at Salt Café. The event will feature Maldivian poetry reading and storytelling, as well as conversations with prominent authors Shobhaa De and Marcus du Sautoy.