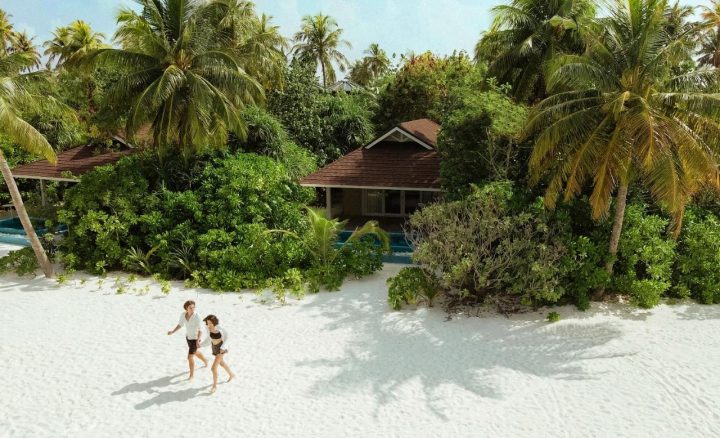 The Standard brings back One Night Standard app
The Standard, one of the world's leaders in lifestyle driven hospitality, has announced the return of One Night Standard, the brand's cutting edge last minute booking app, One Night Standard, once again offering spontaneous, same-night reservations, at the lowest available rates, across The Standard portfolio: The Standard, High Line and The Standard, East Village in New York, The Standard Spa, Miami Beach, The Standard, London, The Standard, Ibiza, The Standard, Hua Hin, The Standard, Bangkok Mahanakhon and The Standard, Maldives.
Originally launched in 2015, the app was, and remains, the only one of its kind developed by a hotel brand. It was a smash hit for its first life for giving Standard guests the power to book the lowest "night of" rate at a moment's notice. Guests were able to seamlessly keep their nights going and/or get some much-needed rest instead of commuting. The Standard shut down the service in the wake of Covid and is now bringing it back both better, and in more places than ever, at a moment when people are hungry for fun and spontaneity.
"Guests are not only enthusiastically returning to travel, but are dropping inhibitions and allowing themselves to live spontaneously once again," said Standard International CEO, Amber Asher. "It feels great to bring One Night Standard back for all those who missed it during the past few years and lobbied for its return. It is particularly gratifying because we have added some stunning new locations like Ibiza and Bangkok that are just perfect for impromptu late-night fun."
Whether the fashion week party ran late, you want to treat yourself (and perhaps a date) to an unplanned "sleepover", an extra two hours of sleep sounds much better than the Uber ride home and back, or a relaxing staycation is in order because the in-laws are visiting, One Night Standard has you covered. The app remains as simple and seamless as ever: in a matter of swipes, beginning at 3pm each day, you are guaranteed immediate access to the best possible price for a room at any Standard hotel. No strings attached.
This next iteration of the One Night Standard app will embrace collaborators such as Feeld, the dating app for the open-minded to meet the like-minded. The growing and evolving partnership will engage with the ever-expanding and diversified Standard guest through experiences that invite existing Feeld members and new ones alike to explore their sense of self through connection with others.
One Night Standard will continue to expand across the globe as The Standard brand does, including openings in Singapore and Melbourne next year, and thereafter in Lisbon, Dublin, Brussels, Austin, Brooklyn among other locations.
One Night Standard is available to download at the App Store or on Google Play via this link.