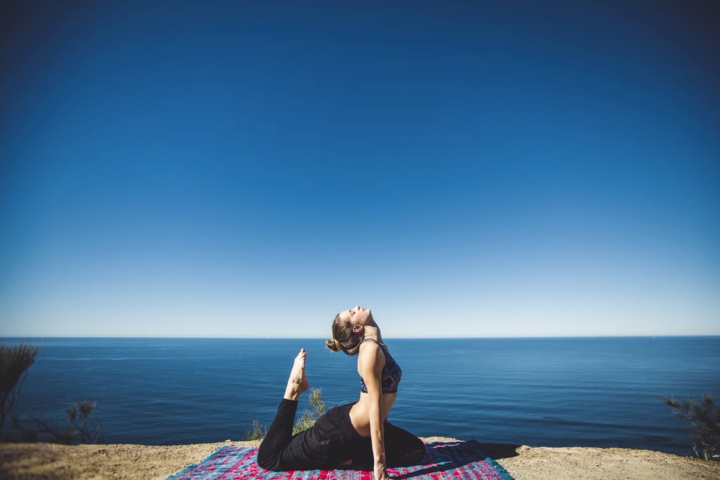 The wellness revolution
The global wellness economy is now valued at USD 3.7 trillion according to the Global Wellness Institute. Since its inception in 2007, the Global Wellness Institute has conducted landmark research studies into the global wellness arena, and the non-profit organization's most recent research reports the global wellness industry to have grown by 10.6% from 2013 to 2015.
The organization also reports an improvement of 14% for global wellness tourism revenues within the same period. This is a growth rate that is more than twice as fast as overall tourism expenditures.
According to the research, world travellers made 691 million wellness trips in 2015 which is 104.4 million more than the trips made in 2013. The organization also reports the global spa market to have grown from USD 94 billion in 2013 to USD 98.6 billion in 2015, and world spa locations are reported to have jumped from 105,591 in 2013 to 121,595 in 2015. Since 2013, the spa industry is reported to have added 16,000 spas, more than 230,000 workers and $3.5 billion in revenue.
Could wellness be the new definition of luxury?
Vaibhav Garg, Cluster Director of Talent & Culture at AccorHotels represented the Maldives and AccorHotels at the International Symposium: Hospitality, Health & Design held this October at the Cornell University, Ithaca.
His presentation was about a paradigm shift in the definition of luxury; a shift being mainly led by the younger generations. According to Vaibhav, younger generations consider health and wellness to be their new luxury statement and this is evidenced by the increasing number of individuals who share their fitness journeys and achievements on various social media platforms.
Other trends noted by Vaibhav include the increasing consciousness towards healthy eating habits and a shift towards a proactive and preventive approach to health care. His presentation also noted the increased willingness of the Generation Z and Millennials to pay a premium for health and wellness when compared to older age groups.
2017 and beyond
According to Health and Fitness Travel, a global wellness holiday expert, major wellness travel trends forecasted for 2017 include stop smoking retreats, post-cancer recovery retreats, eco-friendly wellness retreats, emotional healing holidays, physical therapy holidays, family wellness holidays, eating well and detoxing holidays and social group fitness holidays.
Preventive health to lower biological age, wellness retreats that cater to men, holidays that combine adrenaline and Zen practices, an increase in board fitness activities and workplace wellness are also forecasted to trend in 2017.
Hotelier Maldives Wellness Summit 2017
The only dedicated hospitality and business magazine in the country, Hotelier Maldives will be taking the initiative of organizing a Wellness Summit in February 2017. Planned as a networking and knowledge sharing, day-long event, the Hotelier Maldives Wellness Summit will see a number of industry leaders and related professionals converge for a series of keynote speeches, presentations and panel discussions.
While Maldives is primarily known as a high-end luxury destination and branded as such, the growth of the wellness industry worldwide has highlighted the unexplored potential for wellness offerings to augment revenue for resorts, give a new dimension for the Maldives brand as an attractive wellness destination, growth for new businesses and create new employment opportunities.
The Hotelier Maldives Wellness Summit is planned as an annual event with a committee comprising of industry pioneers and leaders including Jesper Hougaard, Founder and Managing Director, Serena Spa; Renate Hermes, Executive Director, Duniye Spa and Aishath Zulfishan, Spa Manager, Kurumba Maldives. While Jesper Hougaard will also give the lead keynote speech, Renate Hermes will lead a panel discussion on global wellness trends.
In addition to participation from resort general managers, directors and managers of wellness centers and spas in the Maldives, international wellness consultants are to feature in the Summit. They will be making presentations and taking part in discussion panels.
Scheduled to take place at Hulhule Island Hotel (HIH), the Summit will be invitation only and will include a networking session both in the morning and during lunch.
Registration for the Hotelier Maldives Wellness Summit 2017 will be open later this month.
For general inquiries and sponsorship requests, please contact Hussain Jazlaan, email: hussain.jazlaan@167.172.155.58 or call +(960) 791 0858.