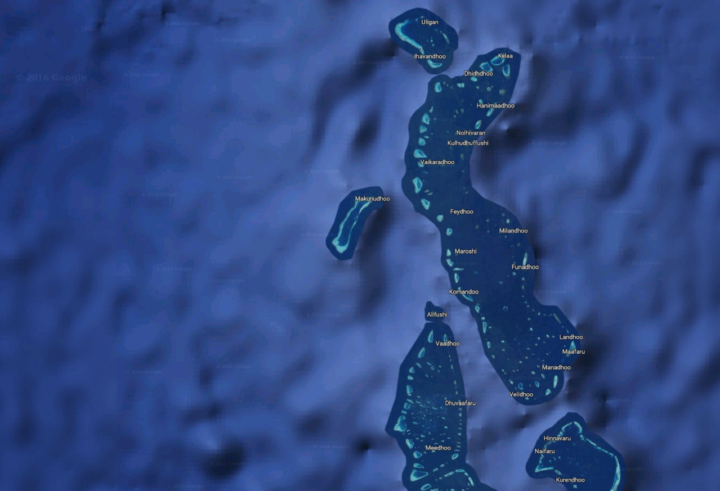 Three more islands to be leased for tourism development in 2017
The ministry of tourism has added three more islands to the list of islands to be leased for tourism development in 2017. In an announcement published on Wednesday, the ministry added Baulhagalla in North Huvadhu Atoll, Kunnumali in South Miladhunmadulu Atoll, and Gaalee in Kolhumadulu Atoll.
The highest estimated acquisition cost is for Kunnumali, which has an estimated land area of 8.80 hectares and is valued at USD 3.43 million. Gaalee with an estimated 6.80 hectares and Baulhagalla also with 6.80 hectares are valued at USD 1.95 Million and USD 850,000 respectively.
With the three islands, the total number of islands and lagoons up for lease in 2017 is now 17, with two lagoons and 15 islands ranging from the northern tip to the southern Addu Atoll.
Two lagoons in Male' Atoll have the highest estimated acquisition cost, a whopping USD 72.625 million, and USD 52.765 million, for their 1,475 hectares and 151 hectare areas respectively.
Fares in South Maalhosmadulu Atoll with 12.40 hectares and Muiri in South Thiladhunmathi Atoll is valued the highest with acquisition costs for both islands valued at USD 6.7 million.
Four islands are up for leasing in the UNESCO Biosphere Reserve in South Maalhosmadulu Atoll which is fast becoming the next tourist hotspot in Maldives. The atoll currently houses 10 resorts and a growing number of guest houses. 2016 saw two new luxury properties start operations in the atoll.
The north and south of Thiladhunmathi Atolls is also increasingly becoming a hot spot for tourism development, although only three luxury resorts are currently in operation in the area. The government's plan to develop iHavan as an integrated tourism project, frequent yacht traffic and the stunning natural beauty unique to the northern most atoll, is a huge plus point for investors seeking tourism development in the area.
Amendments to the Maldives Tourism Act enacted in June 2016, allows the tourism ministry to lease islands, lagoons and plots of land without a public bidding process to parties that submits proposal for the islands and lagoons listed at the start of the year.