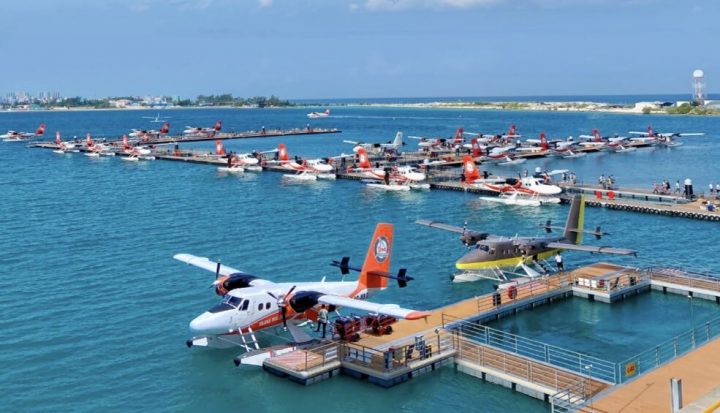 TMA Expands Fleet with Addition of 60th Seaplane
Trans Maldivian Airways (TMA) reaches a new milestone with the addition of 60th aircraft to its fleet. Journeying from Canada, the De Havilland DHC-6 Twin Otter reached Velana International Airport on 16th November 2022.
With the increase in fleet, the world's largest seaplane operator expects to extend its services to a million passengers by the end of this year. After thirty years of operating seaplanes from its own base, TMA made a relocation earlier this year to the Noovilu Seaplane Terminal. The new terminal holds twice as many seaplanes as the old TMA base, making it a necessary step for expanding of its operations.
TMA has also received many accolades for its accomplishments this year including 'Leading Tourist Transport Provider (Air)' at the South Asian Travel Awards, and 'Seaplane Company – Regional Winner' at the World Luxury Awards 2022. TMA was also named 'Indian Ocean's Leading Seaplane Operator' for the ninth consecutive year as well as 'World's Leading Seaplane Operator' for the eighth year at the World Travel Awards 2022.