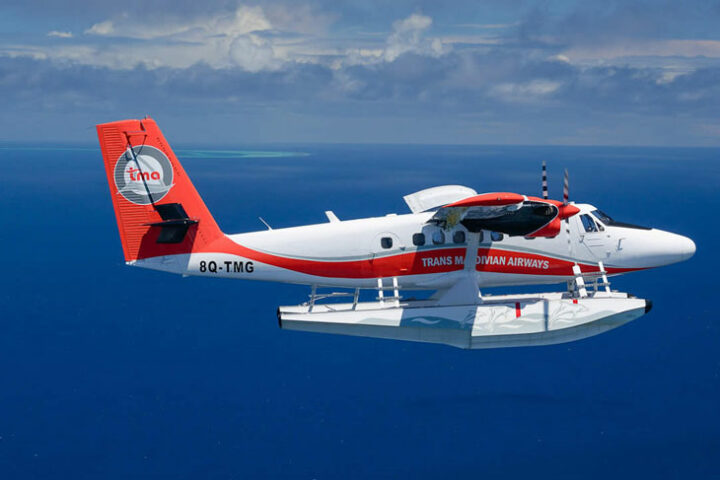 TMA launches first-ever air conditioned luxury seaplane in the Maldives
Trans Maldivian Airways (TMA) has launched their first air-conditioned luxury seaplane in the Maldives. This new luxury seaplane is fitted with comfortable leather seats and can accommodate a total of 8 passengers at a time.
The introduction of this new aircraft was announced at a ceremony held at the TMA terminal earlier today. Attending the ceremony were the CEO of TMA A.U.M Fawzy, board members, senior managers, and directors of TMA.
Speaking at the ceremony, Fawzy stated that this was the beginning of an exciting new chapter for TMA, and he expressed his sincere gratitude and heartfelt thanks for the team at TMA.  Board member Amit Dixit, also spoke at the opening ceremony. "TMA is committed to the growth of the Maldives and the Maldives tourism. The launch of this new luxury aircraft is a demonstration of our commitment to innovation."
Chief guest Adil Moosa, managing director of MACL said that the introduction of the new aircraft was a long time coming. He went on to say that being able to provide this luxury service to tourists will only boost our tourism and allow tourists and guests to travel in comfort.
The ceremony concluded with a ribbon cutting ceremony launching the new air-conditioned, luxury seaplane by chief guest Adil Moosa.
With 45 twin otter aircrafts in their fleet, TMA is the largest seaplane operator in the world.