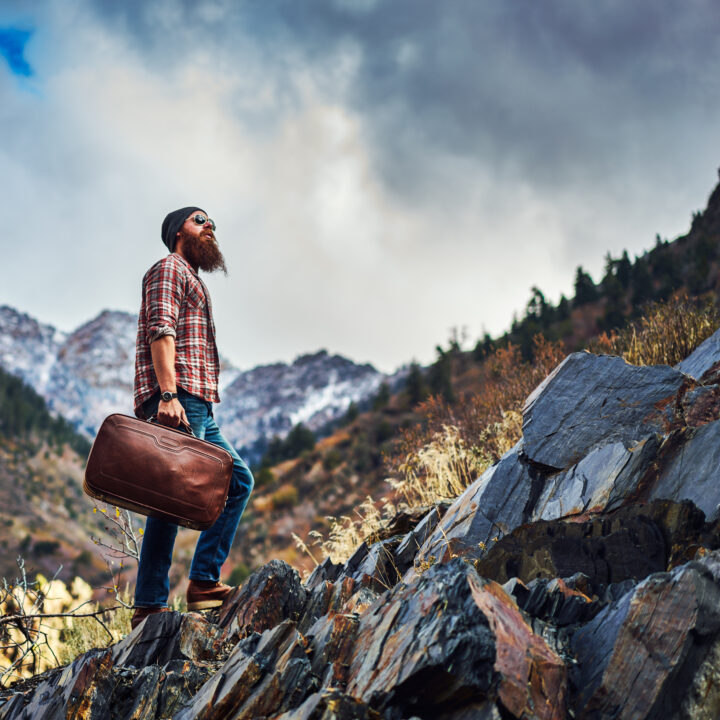 Here today, gone tomorrow: the world of travel as a fast-paced, ruthless ecosystem
The world of travel is an ever-changing ecosystem whose components must be fit for survival or face extinction. Today's traveller is different from her ancestor of twenty years ago; though motivations remain largely the same, her modus operandi and her expectations have changed significantly.
This owes greatly to the shifting technological landscape; what was once popular by word of mouth has assumed a more quantitative form via online reviews. Also, the rise of online travel agents such as Expedia, kayak.com and Agoda has had a huge effect both on travellers and traditional travel agents.
What could once only be accomplished by meeting representatives in person or over a phone call can now be done in a matter of minutes on your smartphone. Those who can keep up with the pace of technology and deliver on guest expectations will thrive while those who cannot are destined to be wiped out. How do people travel?
TripAdvisor has fast become the go-to site for travellers wanting to know more about a particular place through the words of fellow travellers.
What started off as a website intended primarily for professional reviews with space for guest evaluation 17 years ago has become the online hub of user-generated travel content. TripAdvisor's Tripbarometer 2016 report reveals fresh insights into the world of travel including how travellers research and book their holidays. The study was conducted via interviews in 33 countries, with over 30,000 participants, and covered age groups ranging from 18 to 55+ years.
It shows that most travellers engage in research a few months before their travel, with 59 per cent of travellers doing research between one and three months prior to their travel date. Those who take longer vacations (between two to three weeks) spend more time on research than those who go abroad for a few nights.
The study also shows that 73 per cent of travellers use online sources to decide on their destination while 86 per cent use online sources to decide on their accommodation. TripAdvisor's influence is greatest when choosing accommodation with 55 per cent of respondents saying they use the site to decide on lodging.
74 per cent of travellers prepared for travel by researching and choosing their destination. Younger travellers (aged 18-54) begin by researching destinations whereas older travellers (55 and above) already have a destination in mind when they start their research and booking journey.
The survey reveals that the motivations for travel have largely remained the same, with culture-driven city explorations and beach holidays being favourites.
Niche exploration
Who would have thought that a platform where private accommodation is rented out will result in a multi-billion-dollar enterprise? Airbnb explored a market that was hitherto untapped; instead of hotel rooms, they focussed on apartments, homes, houseboats and the like. Since beginning operations in 2008, it offered travellers an alternative to hotel accommodation, one that was often cheaper.  It allowed travellers, attracted to culture and seeking 'authentic' experiences, a chance to explore cities like a local. Airbnb's peer-to-peer service capitalised on millennials; a November 2012 JWTIntelligence survey revealed that more than half of millennials (between ages 18 and 34) were likely to use such peer-to-peer service, putting them far ahead of Generation X and baby boomers.
Active in over 65,000 cities in 191 countries, Airbnb's present value exceeds US$ 30 billion. What was once a niche product is now mainstream. Unsurprisingly others are following suit; Agoda and Booking.com today offer apartments and homes in addition to their usual choices.
Authenticity: a driving factor for consumers
Unique, authentic products and experiences are on the rise. And for good reason; consumers are prepared to spend a little more on products that are locally sourced, they're more likely to invest in authentic experiences, as evidenced by the spectacular growth of the specialty coffee industry, farm-to-table restaurants, craft beers and Airbnb.
To eat, explore and 'be' like a local is important for millennials; they seek experiences that go beyond a particular brand. Boutique hotels are mushrooming everywhere; they are premised on delivering something more in touch with and inspired by their locale, and, as such, offer a different way of being for the millennial traveller.
Meta-search: challenging OTAs
There was a time when online travel agencies (OTAs) benefited their partner hotels; they were a bridge to markets that hotels had been unable to access due to lack of presence. OTAs, like Agoda, lastminute.com, supplemented hotel sales and in return, hotels paid them commissions.
That story has changed, according to Journeyful founder, Moe Ibrahim. OTAs are no longer supplementing hotel occupancy but competing directly with hotels in their own markets and 'cannibalising direct business.' Meanwhile, travel meta-search engines like Kayak, Skyscanner and Expedia began by exploring a niche; they offered travellers a range of travel options, from flights to transport to hotels, on a single user interface. Today meta-search consumers are able to access real-time rates, availability and customer reviews of hotels.
Meta-search engines began modestly, suffering setbacks early on but gaining traction in the late 2000s and early 2010s. Recently the Priceline Group purchased Nordic travel meta-search site, Momondo, for US$550 million to expand its portfolio. Meta-search is serious business and is projected to drive hotel sales greatly in the coming years.This means trouble for OTAs, who charge significant fees from hotels. When consumers can access all the components required to make intelligent decisions via meta-search, it's no longer necessary to approach OTAs. Hotels and hoteliers are becoming increasingly aware of this. Meta-search is allowing hotels to drive bookings to their own channels, shifting share from the OTAs.
Traditional travel agents: a dying breed
The success of OTAs and travel meta-search engines has had its greatest toll on traditional travel agents. In the Maldives, many have cropped up and died over the past two decades but only a handful remain.
"I think today, the traditional travel agency is turning out to be the modern-day dinosaur," says Abdulla Ghiyas, President of the Maldives Association of Travel Agencies and Tour Operators. (MATATO).
"If we don't evolve, we'll be left behind," he adds. "We've got to come up with fresh ideas and approaches, we have to tap into new platforms, we have to embrace trends and new technologies especially, in a big way."
"Today, 60 to 70 per cent of searches are done on mobile devices and 80 per cent searches are done on Google. Big operators like Thomas Cook and TUI are abandoning their old approaches, they're going brochure-less, and everyone's gone online. We as local operators have to think differently, we have to think of other ways of increasing revenue, whether through horizontal or vertical integration."
Yousuf Riffath, CEO of Capital Tours agrees. "People can access what they want at a cheaper price online," he says. "That in turn diminishes the role of tour operators. So far, we have been able to overcome this because our partners know that they can trust us. Because they know we are reliable and responsible."
But reliability and responsibility only go so far. The travel ecosystem is ruthless; it weeds out the weakest and rewards the fittest. A lot hinges on the traveller; those who can anticipate her needs will thrive, others will quietly perish. Technology empowers today's traveller, helping her make important decisions intelligently. For those in the business, technology also offers unprecedented insights into the mindset of the modern traveller, putting hotels, flights and other industry elements in a better position than ever to deliver an experience that meets or exceeds her expectations. Whether they do or not is another matter.